Work
A new promo for Kriill shows youth in crises
With artistic angles, smooth animation, and sharp backgrounds, Hurt People Hurt People is beautiful, deeply expressive, and wonderfully weird.

Unlock full credits and more with a Source membership.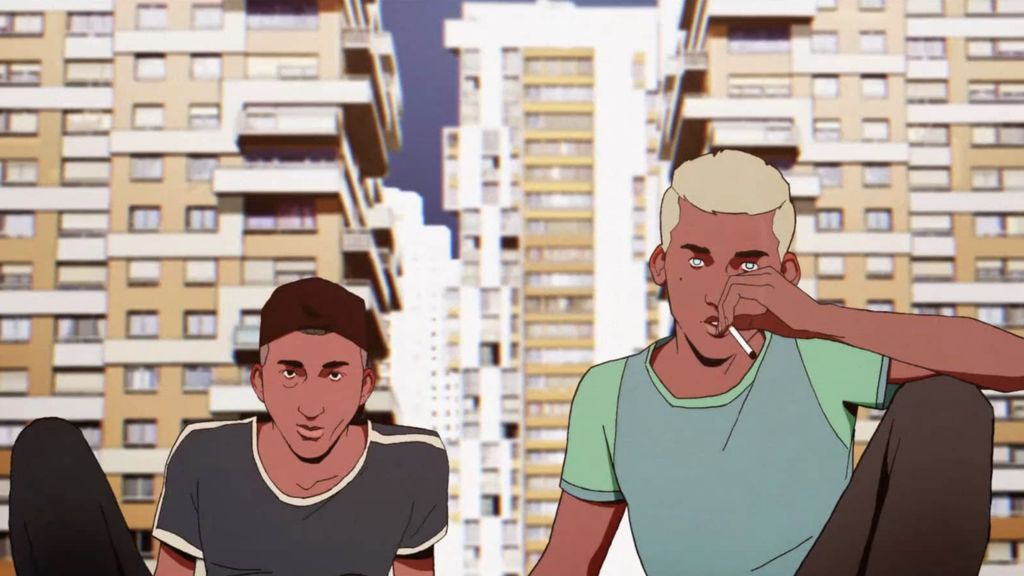 This debut music video for Kriill is a slow strange exploration of the weirdness and unease of teenage doldrums in a fantastic, ever-expanding city.
The two boys journey through their city, barely moving for most of the video, exchanging cigarettes and the occasional glance. Then they swing from cranes held up over a giant city, a tree the size of a skyscraper in the background. It's this mix of a mundane city and an overgrown futurism that makes Hurt People Hurt People fascinating and uneasy.
While director Félicien Colmet Daâge of Passion Pictures was backed up by a team of extremely talented animators and the production company, Les Films de Morphee, he took the reins on this piece in an extremely hands-on exploration. In addition to directing, he was also responsible for storyboarding, laying out both characters and backgrounds and art direction, resulting in a focused meditation on teenage malaise.