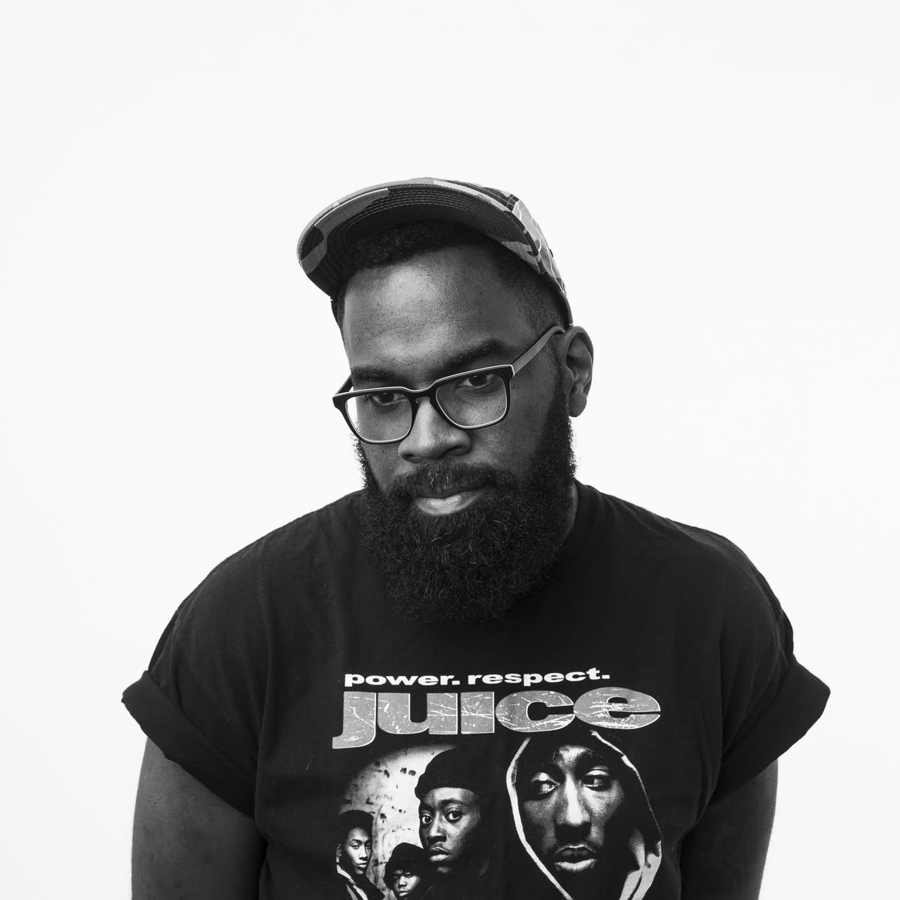 Inspiration
Art of Advertising: Ray Smiling
While Ray Smiling's title is Creative Director at Johannes Leonardo, he has been described as a multi-hyphenate writer, director, hero of the beach, and amateur rap philosopher. In this piece he shares some of his favorite directors, tracks, and trainers.
Kahlil Joseph
Take the dreamy camerawork of Terrence Malick and the in-your-face editing of video installation but—and I can't stress this enough—feature black people and you end up with a rough recipe for Kahlil's work. Always captivating, naturalistic, and emotive. His visual companion piece for Sampha's Process is painfully beautiful and in constant rotation for me. Unfortunately, it's only on Apple Music. This is likely a problem for most of y'all, but that's between you and Tim Cook. That piece was a huge inspiration for the editing in a short film I directed Ornamentation is a Gift.
Grant Morrison
Legendary Scottish comic book writer, half crazy/half genius. Believes they were abducted by 5th dimension aliens in Katmandu. Wrote a story where Wile E. Coyote becomes Jesus for all cartoons. Wrote a character that's a genderqueer, sentient street… in 1989. They made some of the weirdest, mind expanding stuff out there, hidden inside stories of Batman and Superman punching people. One of the most influential writers on my own work, who proved that it's possible to make the most commercial endeavors personal, even if your personal interests are batshit crazy to everyone but you.
Takeshi Kitano
Dude almost exclusively makes movies about the Yakuza, all of which feature violence intercut with stillness and really dark humor. For example he made a movie that's basically gangsters having a beach party (Sonantine) and in another has a mob beating occur mid-dance during a karaoke performance. I really love the idea of the bait and switch in art. Having something sell you on one experience to deliver another one. I tried a similar trick in a webseries I directed that's ostensibly about cam girls/boys during Covid, but almost immediately delivers a totally different emotional hit.
OG Ron C
The art of slowing down, chopping up, and remixing music is one of recontextualizing and deconstruction. Dude can turn a Drake song into a requiem, or make a song about getting married feel like falling through time itself, and viewing every romantic mistake you've ever made. Or maybe that's just me.
Caterina Barbieri
When I write, I can't listen to music with lyrics. So I find myself with playlists full of instrumental and ambient music for when I need to create. Caterina is a minimalist electronic composer, and everything she makes is kind of haunting and sounds like the soundtrack to a Disney movie about old Macbooks and fax machines about to be crushed at the recycling center. Ended up using a lot of music in the same vein for a ASMR-y 12-hour long YouTube network, The ZXience Network, we made for Adidas recently.