Work
Did somebody say just *autocomplete*
Some terrible targeting sees a Just Eat customer somewhat discombobulated in this fun and pacy ad from Finn Keenan.
Unlock full credits and more with a Source membership.
Show full credits
Hide full credits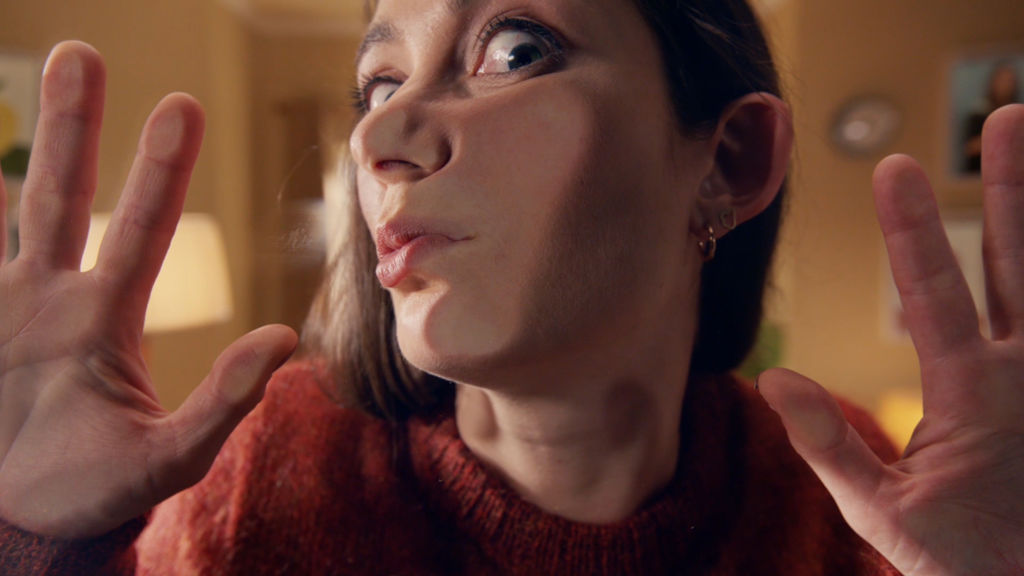 Hello there *Name* and welcome to this hyper-personalised shots write-up of an *ad/promo/short* containing your favourite topic: *food/laughs/confused women*.
Whilst AI is certainly getting better, and targetted ads can sometimes hit the bullseye, the bracketing of peoples likes and dislikes into a neat package is an intrinsically flawed concept, as humorously explored in this rip-roaring spot for Just Eat.
Showcasing the service's breadth of options, We Got It sees a hapless user thrown into various scenarios based upon what a delightfully robotic voice deems correct.
Shot by Riff Raff's Finn Keenan, and with a joyous script by McCann London's Ben Buswell and Jo Griffin, this brilliantly crafted and fantastically paced spot goes to prove that the bots don't know everything just yet.
"The script is a brilliantly cheeky observation of those 'personal' targeted commercials," says Keenan, "A knowing nod that we're all a bit over that 'we know you better than you know yourself' approach. So, we took the idea of those over-friendly ads and doubled down on how ridiculous they can be.
"I was delighted at how much I was allowed to push the idea and put our hero, the wonderful Daisy Badger, through an absolute onslaught of intense in-your-face advertising."