News
Gloria shares debut video for PTS
Gloria is a Budapest-based producer signed to Ivan Dorn's label Masterskaya.
New signing to Masterskaya Gloria, shares her enthralling debut single PTS.
The video which was shot entirely in 16mm was directed by Caviar's Kinopravda, the Vimeo Staff Pick Best of the Month is a naïve utopia, offering respite from the calamity of 2020. It's where a single social media post results in war-mongering, bickering leaders reaching world peace. Haunting deepfakes of Donald Trump, Vladimir Putin, Kim Jong-un and Angela Merkel celebrate, sliding into each other's DM's.
The tone of the above scene, taking a gimmicky dig at meaningful change, may seem postmodern. But, the video manages to envelop the viewer in the artist's multi-perspectival metamodern take on the world.
There's a scene where the ethereal Gloria character is spawned and it feels like a manifestation of unadulterated transcendence. "I believe the world to be meaningful and meaningless at the same time," says Gloria (aka Krisztina Dányi), reflecting on why this wry yet sincere mood pervades.
Unlock full credits and more with a Source membership.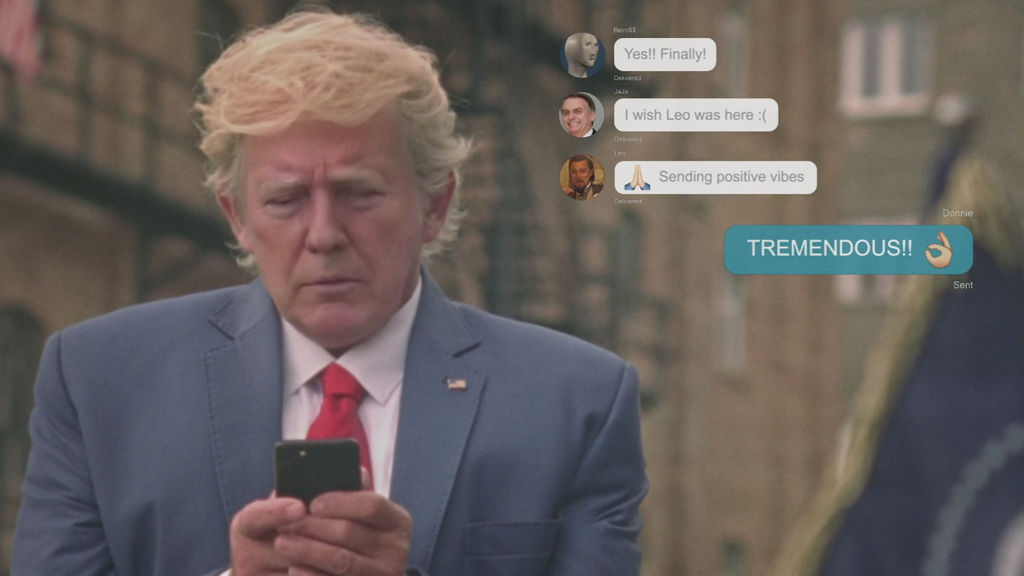 In addition to being an outlet for such philosophical ideas, this video, and Gloria in general, is true catharsis: "My heart was broken.I had to create something to believe in because there was nothing left to believe in. I had to create her to heal me." Encouraging words. The potency of her bewitching vocal melodies and thought-provoking modular textures perhaps owes something to that thrill of discovering a newly uninhibited state of mind.
Gloria wrote and recorded the track uninterrupted in her home studio in Budapest. But she is far from insular; she picks her collaborators brilliantly.
Márk Moldvai, a founding member of the seminal Hungarian band Neo - engineered, and trance legend Oliver Lieb mastered the track.
Coupled with the beautifully shot analog video, the refined level each piece is at is indicative of an artist with magnificent character and great ambition. Masterskaya, the Kyiv-based independent label founded by Ivan Dorn simply couldn't be more pleased to introduce her. A truly special talent.