Craft
How worlds collide in Sky's new campaign
A new spot for Sky Q sees characters from Star Wars, Marvel and Transformers combine with a 12-year-old boy. Here, director Dan DiFelice and Sky Creative ECD Robin Garton give us the lowdown on fusing worlds for the high-concept campaign.
Sky Q today launched a new campaign that sees a young boy gather up some of his favourite heroes from across various Sky channels.
Harris & the Robots is the first in a new five-part campaign created by Sky's in-house agency, Sky Creative, and directed by Biscuit Filmworks' Dan DiFelice. The campaign is a bold, broad, blockbusting approach which will roll out in its entirety over the coming months.
Below, Dan DiFelice and Sky Creative ECD Robin Garton talk about the idea behind this concept, the challenges in bringing it to life, working with other studios and stakeholders, how, as an in-house agency, SCA approaches briefs, and what we can expect from the next instalments.
Unlock full credits and more with a Source + shots membership.
Show full credits
Hide full credits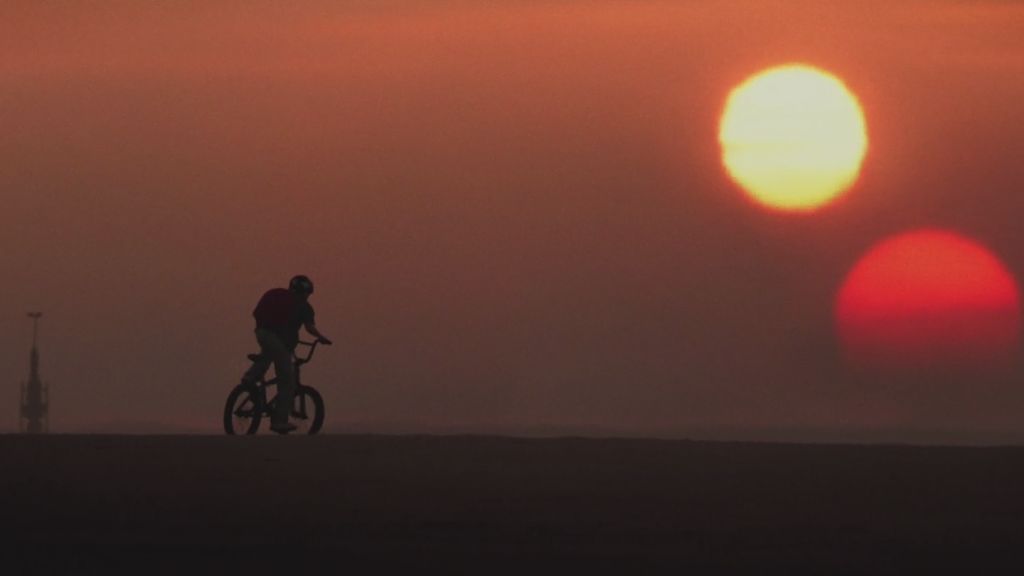 Above: Harris & the Robots, the first film in a five-part series for Sky Q.
This is the first time Sky Creative Agency has taken on such a big campaign; how exciting/daunting was it to be handed it?
RG: It was properly exciting. The brief was clear, but from a creative point of view it was… start again. We had a blank piece of paper. We approached it like a pitch.
What was the brief that you were handed?
RG: The challenge on the brief was to engage more people with Sky, not just by showing them how good the product was, but by showing them how much Sky Q mirrored their personalities and how easy it is to watch all the entertainment they love on Sky Q.
We had a blank piece of paper. We approached it like a pitch.
How did you reach the 'Everything you love, all in one place, easy' endline?
RG: 'All in one place, easy' was already being used to describe Sky Q, but we had this insight that TV=You. It's a reflection of who you are as an individual. So, we wanted to bring the customer into the equation. It was as simple as that.
The campaign will be released over a period of months; was that always the plan or did the creative idea at the heart of the campaign lend itself to that?
RG: It's a big idea, one that's able to span the entire media landscape, and one that has real longevity to it. We realised that early on, so knew we could produce a range of content straight away and keep consumers engaged with it over a decent period of time.
Above: Our hero, Harris, in a face off with Megatron from the Transformers franchise.
The TV spots are not the first part of this campaign released into the world; why did it feel right to approach social media influencers as the inaugural launch element?
RG: Like I said, it's an idea that can live in any media. The TV ads are great, but they are just part of a mix that has gone as far as becoming a content series in itself. People aren't waiting for campaigns to launch with TV, they are just out there, consuming media, and increasingly that's social. It made sense to start there, from a consumer point of view. While production timings added a practical note to the argument, that was always secondary.
People aren't waiting for campaigns to launch with TV, they are just out there, consuming media, and increasingly that's social.
Where did you find Harris Tinney and why did his story seem like a good fit?
RG: The whole campaign is about what Q does for the consumer. The stories we are telling in the TV are about individuality, and so diversity was naturally at the heart of this campaign. We worked with [UK disability charity] Scope from the very start, and when we were casting for this role Harris fitted it perfectly.
Why was Dan DiFelice the best choice for the campaign and what did he bring to it?
RG: We knew we would have to recreate the filmic worlds that our protagonists collect from to a level whereby they'd be indistinguishable from the originals. That was a visual challenge (both in camera and in post) that only a certain calibre of director would meet. But, equally, if not more importantly, these ads needed to be the story of the individual doing the collecting, and the audience needed to connect emotionally with them. That needed a director who could capture our characters in moments. Dan had the perfect combination of visually stunning work and great performances.
Dan, what was it that initially appealed to you about the scripts for this project?
DDF: This series of ads is very much character-driven. As audiences, we all have our own unique taste of films, series, music and other content that make up the wild tapestry of our playlists. This campaign puts a lens to that and takes the audience on eclectic journeys. That uniqueness and individuality of each film, and the ability to play and explore within those worlds was (and still is) incredibly fun.
Above: Iron Man and BBB take starring roles in the first of the campaign's spots.
The film was shot during lockdown; what were the logistics of that and how did you make it work?
DDF: We were lucky enough that the timing of production was just as things had cautiously opened up in Europe, so not during strict lockdown. We had all of the typical slowdowns and workarounds in Covid-era production, but fortunately nothing that was too standout.
You've used a variety of characters from different channels and creators through this campaign; was that process difficult to navigate and how did you decide which characters to use?
RG: Every ad started with the individual. It was then about finding content that fitted with them. Then long lists got shorter as we started talking to other studios. But, on the whole, we already had strong relationships with them. So, they were lending us their IP on the basis of that trust.
We are in-house but we act like an agency. We think of ourselves in that way.
The capabilities of an in-house creative agency are sometimes questioned by non-in-house agencies (the infamous Kendall Jenner Pepsi spot is often cited as a reason you need external eyes on something); do you ever feel that pressure when working on a creative campaign, and what's your response to that thinking?
RG: We are in-house but we act like an agency. We think of ourselves in that way, and of our marketing colleagues as clients, too. And there's a healthy friction that goes with that. As a brand we have our competitors but as an agency we are also comparing our advertising to the output of other agencies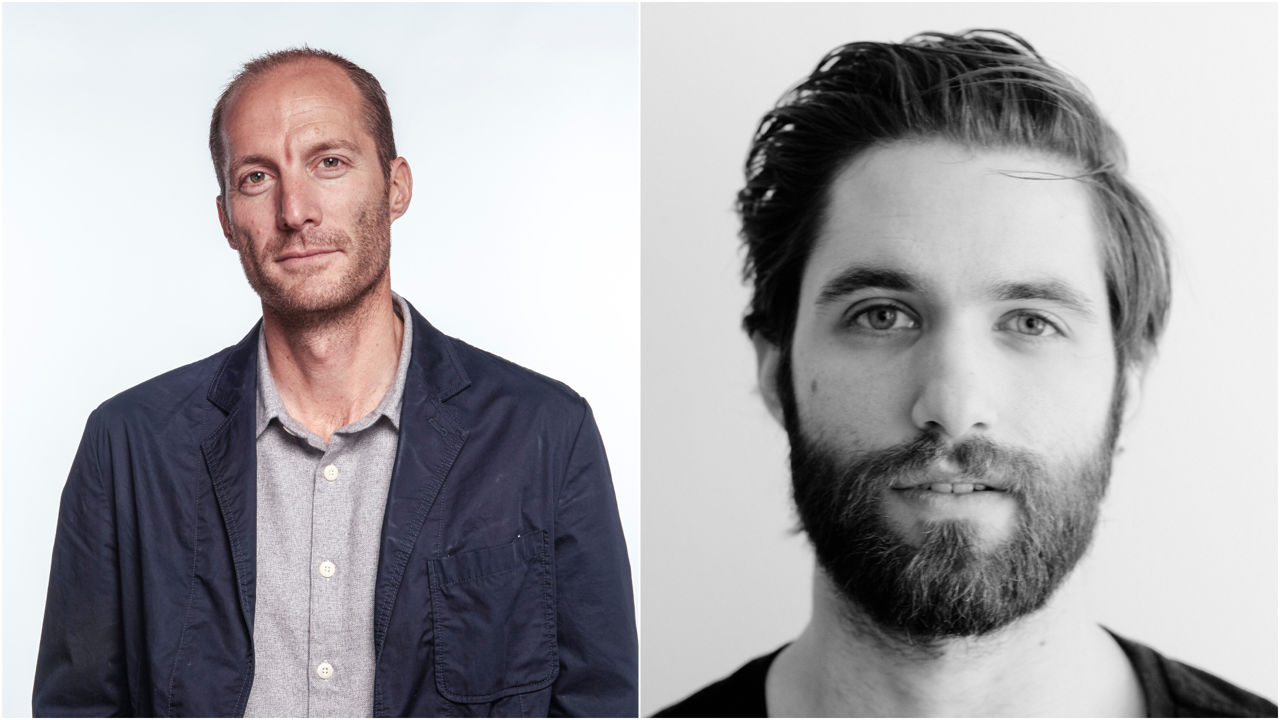 Above: Robin Garton, left, and Dan DiFelice.
What was the most challenging part of this campaign?
DDF: Probably the toughest component of this campaign is getting our characters into the content to lead up to their moments of collection into the Sky Q portal. It's a real hunt to track down the right moment where we can weave our character into the content so they don't just feel like an observer. Beyond that, we have to integrate them to a point where they can gather key elements/characters. Most studios (rightfully so) aren't terribly keen on the modification of their films, so we had to extend moments from the films to create our own perspective. On top of that, being an ad, it needed the iconography of the film to be read in just a few seconds. Thankfully, we were able to work with some of the most iconic robots.
RG: In short, I think it was maintaining quality at scale. Making sure that each individual execution was as good as it could be while keeping the consistency of the idea across the whole. And this was only magnified by the fact that pretty much every execution had external stakeholders (in the other studios) too.
The next film stars a young man, his gran, a motorbike, three F1 cars, a dozen or so dinosaurs, a load of cash, and a nice little plot twist.
And the most rewarding?
DDF: The most rewarding aspect definitely been dipping into these iconic pieces of content and, in a handful of scenarios, being given the trust of the studios to create our own moments. In Harris & the Robots, instead of dropping our character into a scene from Transformers Dark of the Moon, we were given the opportunity to create our own moment... a sort of b-sides moment that maybe never made it in the cutting room, and Harris finds himself in a standoff with Megatron. Playing in the worlds of Star Wars and Avengers was fun (and playing with the Boston Dynamics spot, Mini, was exceptional as well!), but there's something that's very much ours in that Transformers standoff.
RG: That we kept exceeding our own expectations along the way. Scene by scene in the TV, we kept thinking we'd just shot the best scene, only to shoot a better one later that day. The other rewarding thing is the nature of the journey. From insight, to idea and then to execution. And that where we've ended up isn't that far from what we first conceived… just better.
When will we see the next film in the series and can you give any indications of what it will be about?
RG: The next film is only a few weeks behind this one, and it stars a young man, his gran, a motorbike, three F1 cars, a dozen or so dinosaurs, a load of cash, and a nice little plot twist. I think you'll like it.