Work
IKEA's frugality reality
IKEA has launched a new campaign aimed at encouraging the nation to think differently about the benefits of living a life of moderation.
Unlock full credits and more with a Source membership.
Show full credits
Hide full credits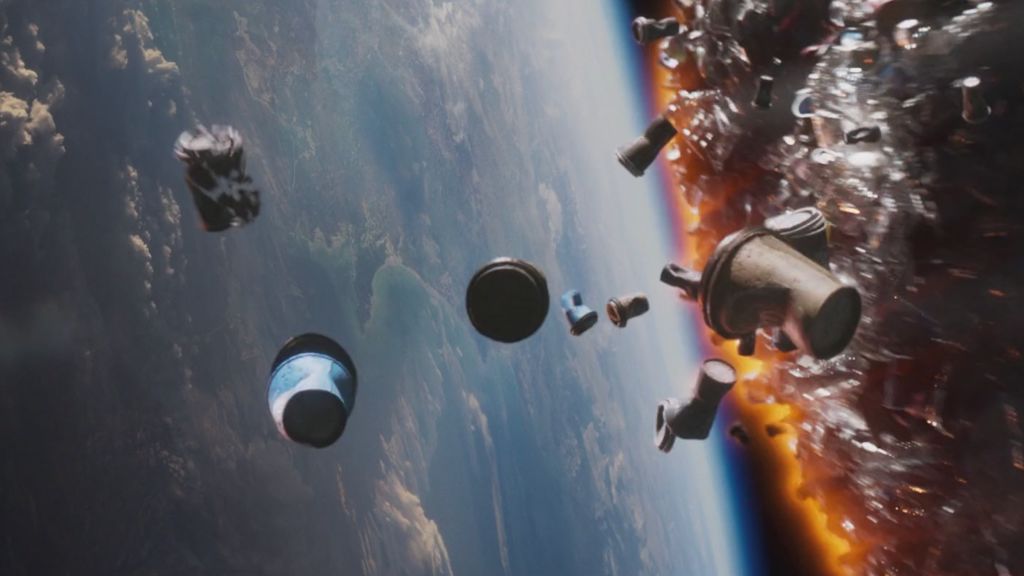 Created by Mother London, and directed by MJZ's Tom Kuntz, this new campaign is called Fortune Favours the Frugal and hopes to reposition the notion of 'frugal'.
Far from the negative connotations the word commonly has, IKEA's campaign looks to highlight the positives of being thrifty and sustainable instead, for the benefit both people and the planet alike.

The spot opens with an enormous meteor hurtling through space on a collision course with Earth. As it gets closer it becomes apparent that it isn't made from lunar rock but is, instead, an enormous, tangled ball of plastic junk, lightbulbs and other pieces of landfill. On Earth, we see a news reporter on TV discussing the dire state of the environment, and a young girl laying on the floor watching the report, before plugging headphones into an 80s-style Walkman. She hits play and with that, the mood changes, with the uplifting Making it Better, by The Barons, along with the realisation that there is an opposing force to this giant global threat
"As a business, IKEA has a made clear commitment to help protect our planet from the effects of climate change, reducing our greenhouse gas emissions and designing all products to be reused, refurbished, remanufactured and recycled," said Kemi Anthony, Marketing Communications Manager at IKEA."In the last year alone we have introduced a new, plant-based alternative to our iconic meatball, which has just 4% of the classic meatball's carbon footprint; and we announced that we're removing all non-alkaline batteries from our range, encouraging customers to use rechargeable ones instead. What's more, early in January 2021 we will be launching Buy Back – an initiative that will see our stores buy back unwanted IKEA furniture from customers in return for a voucher to spend when they really need something."