News
Not To Scale and adam&eveDDB create playful spots for Schmackos
Spots directed by Pierre+Bertrand.
Studio Not To Scale, Pierre+Bertrand and adam&eveDDB collaborate to create fun-packed, caper led spots for Schmackos.
The original campaign had cult like status in Australian popular culture and the brief was to propel the well-loved characters, Dorothy and Roger, into the 21 st century.
The original spots were Claymation so the conundrum: how to keep that textural and tangible look that the audience know and love but modernise them and their environments. To retain character authenticity the guys used a similar technique and process that they employed for Peperami – CG animation in a Claymation style. It was integral to the heart of the film, that is so loved Down Under, to mimic that stop motion style where the aesthetic isn't too polished or perfect whilst still making it feel up to date.
In the new ads, Roger goes 'wacko' for his Schmackos, with a series of mad, escalating responses to Dorothy's requests for him to jump and roll over and travels around Australia and through deep space, at speed. The style of the animation is punchy with a very fast pace achieved through editing and superfast shots. This makes the film alive, dynamic and fun to watch.
Unlock full credits and more with a Source membership.
Show full credits
Hide full credits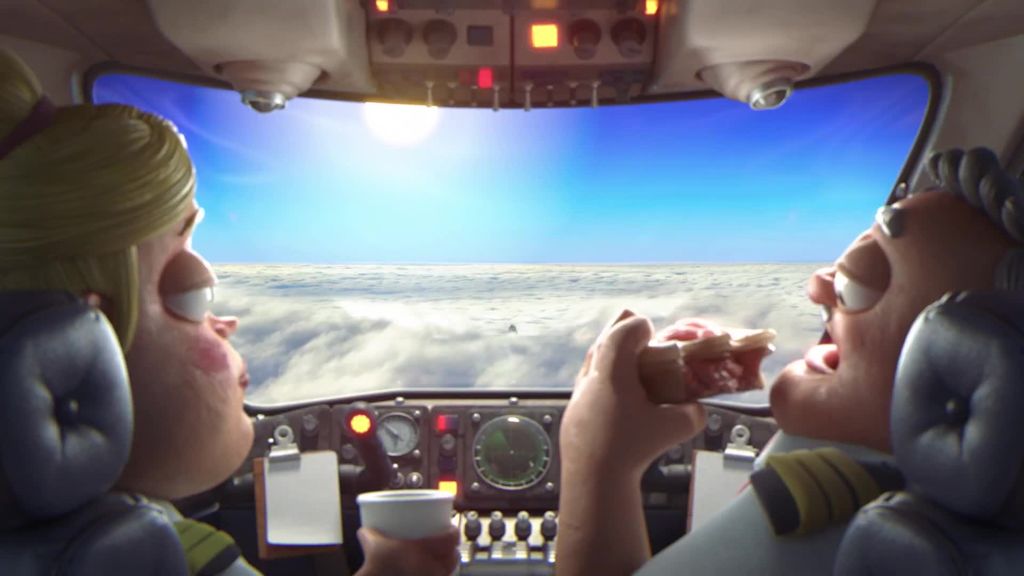 The film started production just before the COVID-19 lockdown and the crew were based all over the world – France, Montreal and Hong Kong; with the agency and producer based in London. The project was managed and rendered remotely and securely through our servers at London HQ, proof that a large-scale production can be run efficiently and effectively 100% remotely.
'A trademark of ours is not to make CG animation too polished and perfect, but really well-crafted with specific attention to the texturing and shading. We think it's fun to use CGI to make things a bit wonky, and we feel we reached our goal on these films.' P+B 'Roger and Dorothy, the immensely loved characters from the famous Aussie 'Dogs go wacko for Schmackos' ad campaign were making an overdue come back. Who better to bring them alive in a fresh, modern way than another kooky couple, Pierre and Bertrand from Not To Scale. As soon as we set eyes on their treatment of Dorothy in her TK Maxx active wear, we knew they were the right guys for us.
What followed was a seamless production and a healthy collaboration of ideas, boomeranging between Paris, Melbourne and London, making sure the Aussie references didn't go amiss. You've got to have budgie smugglers surely, it's a religion. The end result? Everyone's favourite doting Aunt and her feisty pooch never looked better. The wack is truly back.' Shay Reading & Frank Ginger – adam&eveDDB.
Unlock full credits and more with a Source membership.
Show full credits
Hide full credits