Inspiration
Playlist: Cali Bondad
We chat with the REVERSE director Cali Bondad about an experimental noise band, dream collaborators and where she thinks the industry is heading.
What's the best music video you've seen recently and why?
I can't stop watching Paul Thomas Anderson's music video for Haim - Valentine. I came across the Haim music video while finding inspiration for a recent Disney project I shot.
There's something about the rawness and intimacy of being present within the artists' process. It's such a simple idea and execution but the direction is brilliant, the performances are authentic and stripped down. Danielle Haim contorts her face as she plays the drums with unkempt hair and no makeup. There's a realness and vulnerability that feels so rare with most polished music videos. It's very heartfelt.
Unlock full credits and more with a Source + shots membership.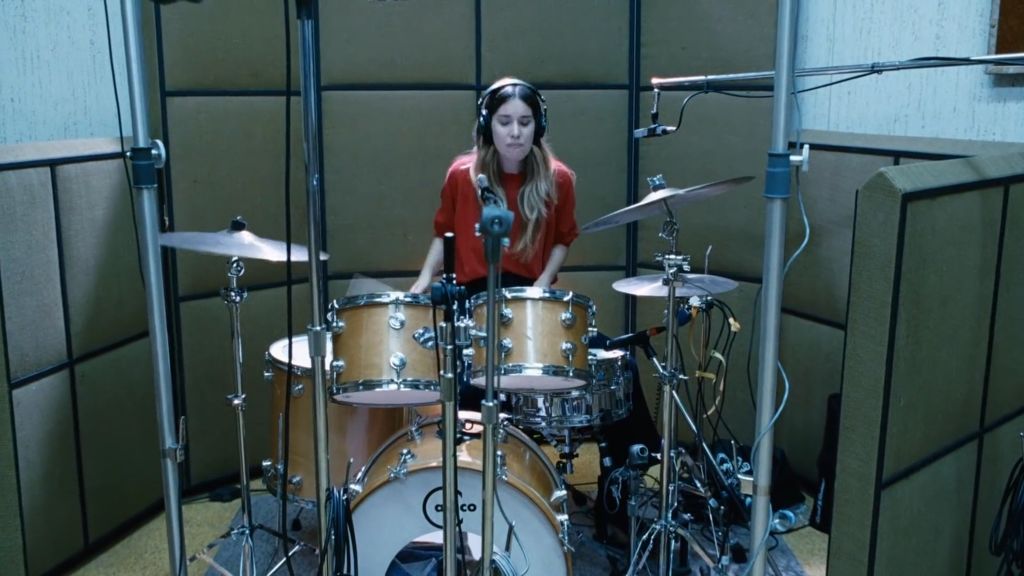 What's the first music video you remember being impressed by?
It would have to be the famous Fatboy Slim - Weapon of Choice featuring Christopher Walken dancing on the ceiling. I was utterly entranced and inspired by the gravity-defying dance moves and the elegant performance by Walken.
He represented this actor's era where you were a triple threat, you can act, sing, and dance. It was so impressive. I loved how Spike Jonze created this world that brought forth magical realism crossed with sheer entertainment.
A fun fact, I got to work with the genius choreographer from the video, Michael Rooney, on an Apple/Vizio ad where our main actor danced through his living room. Incorporating choreography and rhythm in the spot was such a joy. I would love to direct more spots that bring dance movement into the forefront of the piece.
Unlock full credits and more with a Source + shots membership.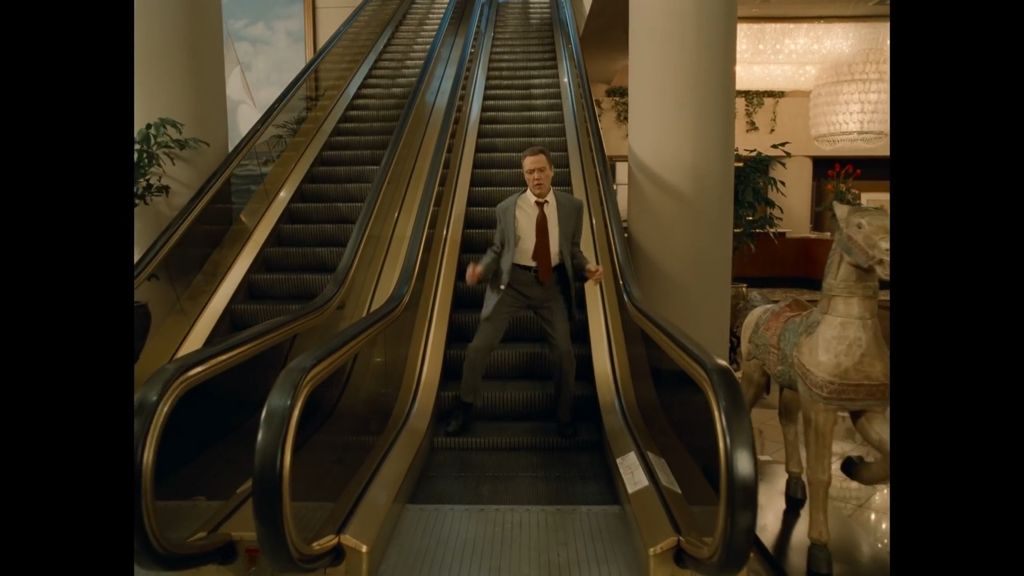 And what's your all-time favourite music video?
Ah man, there are too many to list! What I keep coming back to is the Leon Bridges - River directed by Miles Jay.
It's already such a beautifully moving song and the visuals elevate the meaning, the context, the vibe, and the overarching story. Together, with the camera movement and gorgeous cinematography, there's an elegant simplicity that makes it feel like a spiritual parable.
Unlock full credits and more with a Source + shots membership.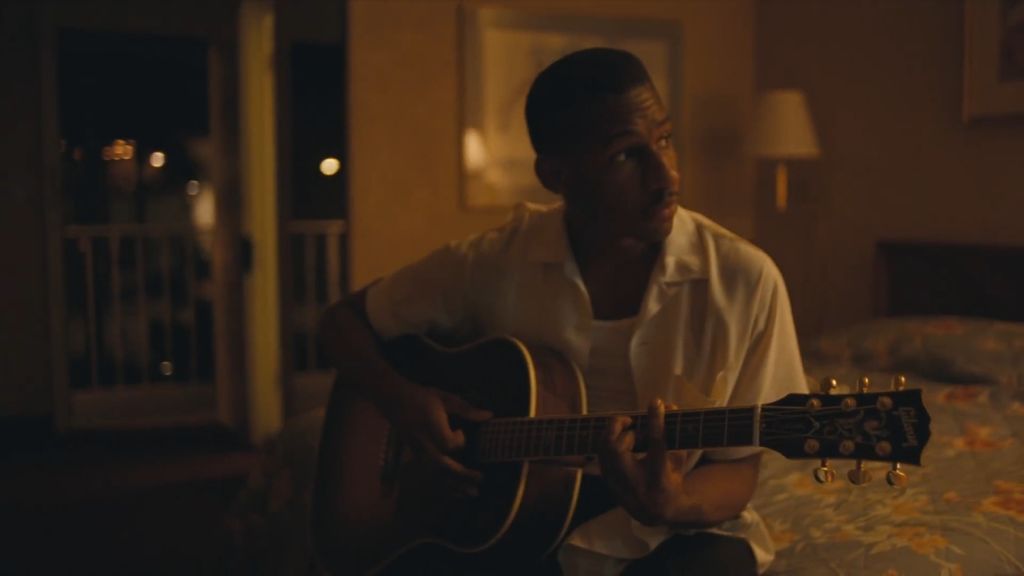 What other directors/artists do you look to for inspiration?
Anywhere there's an intriguing relationship between movement and music, I'm there. Recently, I've been drawn to Holley Blakey's work, a choreographer and artist from the UK. She had a debut show called Cowpuncher My Ass, which feels and sounds exactly like the name. She collaborated with composer Mica Levi on sound and outfitted her dancers in Vivienne Westwood costumes; it was incredible. I didn't get to see the show in person because it wasn't in the US, but I follow her work online and it's all the things, beautiful, eerie, enthralling, and exquisite.
What are you listening to at the moment?
The artists that I currently have on repeat are Nick Hakim, James Blake, Anderson Paak, and Hanni El Khatib. What they all share in common is this genre-bending soulfulness that resonates with such originality. In my teens and early 20s, I grew up on a steady diet of punk, soul, and indie rock.
As I've grown up and my music taste has deepened and evolved, it's been exciting to find artists that truly tap into an assemblage of my favourite genres and tonalities in a whole new way.
What's your favourite bit of tech, whether for professional or personal use?
I've come across some really fun tech while on set, especially when collaborating with sound recordists and composers. For a Georgia Power campaign, I teamed up with Johnny Random, a composer and multi-instrumentalist. He specializes in "Musique Concrète," a form of electroacoustic music that is made in part from acousmatic sound.
The entire campaign was based on capturing diegetic sounds that would create our songs, not using any stock music or stock SFX. I was exposed to a vast array of different field recording mics, like induction coil mics that pick up the sound of electromagnetism, as well as contact mics that capture vibrations through the surfaces of objects (like metal bowls, glass panes, fences) where the mics reject air vibrations and capture the sound of transmission through the material itself. The process was fascinating and rewarding in creating music and sound design from unexpected sources.
What artist(s) would you most like to work with and why?
I would love to work with Brittany Howard, Charlotte Day Wilson, or Little Simz. These are all fiercely unique, powerful, and insanely creative women that I'd be thrilled to collaborate with. As both a musical and visual person, the process of transposing a musical message (or story) into the visual realm is extremely exciting for me.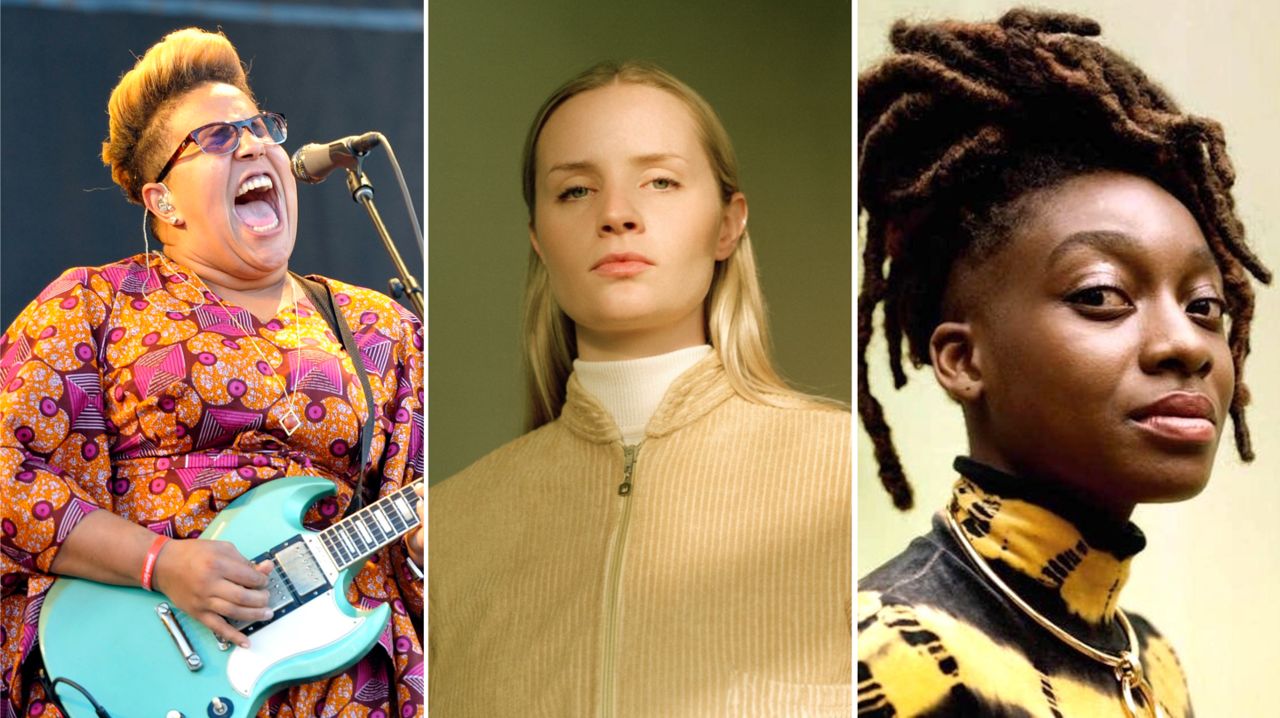 How do you feel the promo industry has changed since you started in it?
What I keep hearing around me in the industry is that directors, DPs, and crew members have hit a wall of exhaustion in making music videos with little dough. Everyone still wants the content and the brilliant format of a 2-5 minute music video, but we're all looking for the budgets to come back to a place where we can be successfully creative again!
Where do you see the music video industry being in five years' time?
I'm an optimist who sometimes leans toward nostalgia, so I'm gonna say that music videos are gonna make an even bigger comeback than they already have. I think there will be more popular options and platforms to watch streaming music videos all day. Let's take it back to MTV's heyday in the '90s. I mean, Beyoncé needs a place to share her new visual albums on repeat.
Tell us one thing about yourself that most people won't know…
When I was 18, I was in a short-lived, experimental noise band (and I mean noise, not actual music) called Cokra. We wore mini skirts, go-go boots, and halter tops made completely out of duct tape. I think we played two actual shows in San Francisco. Haha!