News
Time Moves On for Phantom Planet
Max Winkler directs new Phantom Planet video for Time Moves On.
Following the release of what NPR: All Things Considered marked "an album for the times," acclaimed director, Max Winkler joins forces with the Los Angeles based alternative rock quartet Phantom Planet to bring the visuals for Devastator's lead track and tone-setter Time Moves On.
Winkler, whose Jungleland (Charlie Hunnam, Jack O'Connell) is playing in theatres now and hit video via on demand platforms last week, is a long time fan of Phantom Planet and its frontman Alex Greenwald. The two teamed up to bring Times Moves On and its acceptance of the natural, to life. Winkler is renowned for his original, often visceral cinematic voice, as seen in his narrative films, television series and branded content. His very craftsmanship and eye for capturing the instinctive, is akin to the Tony Berg produced number; a track that starkly reflects an end to an era and the beginning of a new one through vocals intertwined with a warm guitar, echoing through glitchy keys as the momentum winds and curls into a catchy, even chorus.
Unlock full credits and more with a Source membership.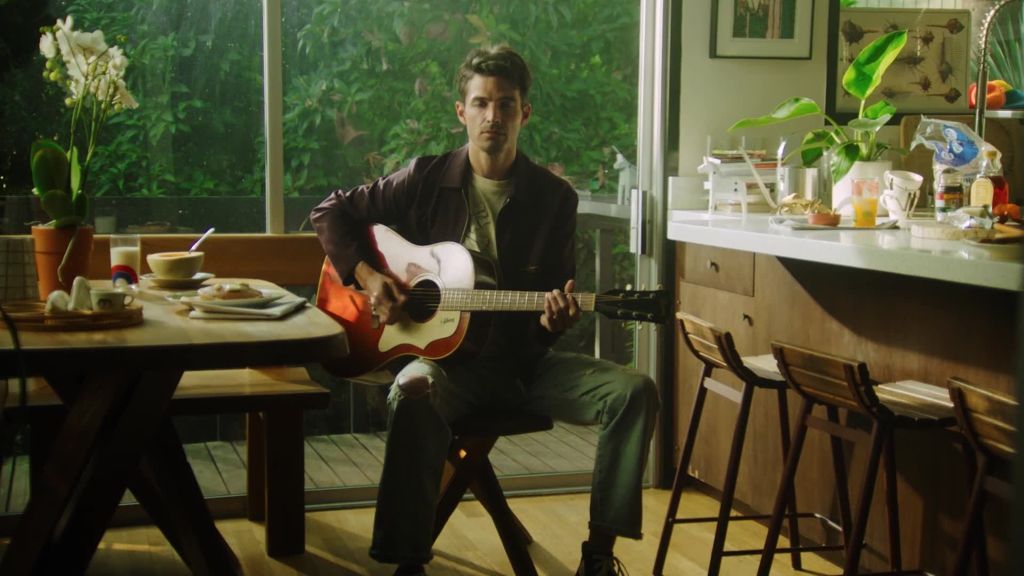 "If you grew up in Los Angeles in the late '90s there was a good chance Phantom Planet was the soundtrack to your life," shares Winkler, who directs commercials and music videos through Ridley Scott's RSA and Black Dog Films. "As a kid I used to wait outside their shows desperately hoping for the chance to meet Alex Greenwald and get him to sign my Phantom Planet Is Missing record. The fact that now, 20-something years later, I've had the opportunity to make something with one of my all-time favourite bands is deeply thrilling!"
The two were on the same page from the start, Greenwald goes on to share. "This is one of my favourite videos because it's beautiful in its simplicity; it's just one continuous shot," says Greenwald. "Max Winkler thought up the idea. Already a widely accomplished director, this is actually the first music video he has made." He continues, "I'm honoured he wanted to do it with us, as we wanted something honest, something that harmonized with the song." Alex saw Winkler had a very clear vision, as he sent over "one of his favourite videos called Brilliant Disguise and thought that we should reference it" during the initial brainstorm. "It's such a great video and reference point; I loved it too. Time Moves On was then filmed at the home of one of our friends in Maroon 5. Overall, I think we shot 5 takes, for we wanted it to be flawless."

In congruence, Winkler adds, "our goal was to showcase Phantom Planet's greatest strength - their songwriting. Taking a page from Springsteen's Brilliant Disguise video, I wanted to put the viewer in the middle of the performance." A move that does not prove unnerving in the lock eye of the camera, which sits tight on Greenwald throughout. "No tricks, no fancy cuts, just a guy and his guitar," Winkler continues. "I think at this particular moment in time where live music is scarce to find, watching Alex for one uninterrupted take telling you who he is, with nowhere to hide, should hold people over 'til they get the chance to see Phantom Planet in person again. Hopefully, sometime soon."

After a 10-year hiatus and solo endeavors from each member, Phantom Planet emits no fear in the vulnerability of their new chapter of story-telling. Time Moves On marks the third official video release from Phantom Planet since the band's regroup. A visual work, that as Consequence of Sound offered and like the track itself, "rides an easy bright groove without feeling overly polished." Their fifth full length album, Devastator is out now via ADA Worldwide and features additional singles, Balisong, Only One and Through The Trees.