News
JOBST launches new film Unsynchronized
In a category first, JOBST's new film features six people with lipedema, lymphedema and venous conditions.
The latest work from Essity, a global health and hygiene company known for its bold, awareness-raising work, is JOBST's film Unsynchronized.
Lipedema, lymphedema and venous conditions affect millions of people, yet many are unaware of the condition, or feel ashamed to discuss it. In its latest campaign, compression therapy solutions brand JOBST aims to raise awareness of Lipedema, lymphedema and venous conditions, challenging the social stigma surrounding these conditions.
JOBST reveals its new global brand platform Defy Gravity and hero film, both created by Publicis•Poke. The spot, Unsynchronized, features people with lipedema, lymphedema and venous conditions, a first in a category that traditionally mainly uses models to showcase the use of products in advertising.
Unlock full credits and more with a Source + shots membership.
Show full credits
Hide full credits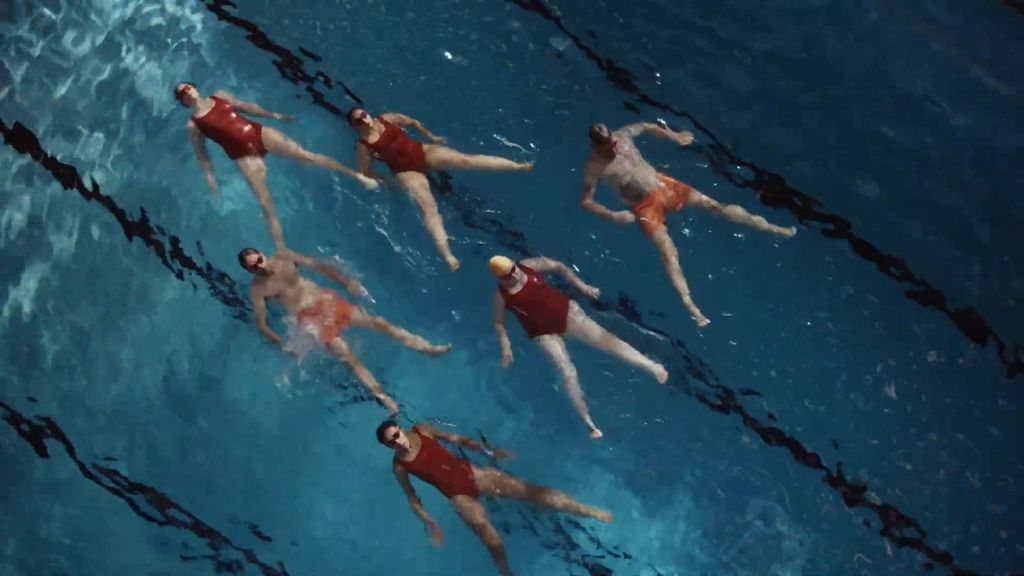 The idea for the film is inspired by the story of JOBST's founder, Conrad Jobst, who suffered from venous insufficiency. He loved swimming and felt weightless in the water, so he created a sock that mimicked the compression he experienced while swimming. In turn, Unsynchronized aims to highlight the parallels between the freedom felt when swimming and how JOBST compression products can alleviate the weight of physical, emotional and societal discomfort.
Unsynchronized showcases the strength and resilience of six individuals living with lipedema, lymphedema and venous conditions. The film captures their inspiring journey as they defy what weighs them down and push their own boundaries, learning a synchronized swimming routine that celebrates the very parts of their bodies affected by their conditions. Directed by Robert Wilkins, known for his work with CALM on The Invisible Opponent, the film aims to inspire and empower the lipedema, lymphedema and venous communities.
The film will show across global markets, starting with the US on 23rd May. It will be supported by social and print content, including a dedicated brochure for healthcare professionals. Recognising the importance of destigmatising the conditions and compression therapy, healthcare professionals are actively involved in the campaign's mission. The content features the swimming team in defiant poses, carrying the same spirit of empowerment, alongside headlines "Help them stand up to lymphedema" and "Getting them out of bed is what gets you out of bed".
Isabel Dahlberg, Marketing Director at JOBST said: "Compression therapy is a category in need of a refresh: we often see inauthentic imagery and staged reality compression brand campaigns. This film is a game-changer: being able to see real people with real conditions will make such a difference to those affected by lipedema, lymphedema and venous conditions. We're proud to be the first brand in our category to do this."

Valentina Amenta, Creative Director at Publicis•Poke said: "At Publicis•Poke, we believe in commercial creativity – the power of creativity to solve today's commercial challenges. Our signature work is bold and playful, and often has the aim of disruption. Unsynchronised carries this spirit of boldness, sparking connections with audiences through boldly representative work."