Work
Pulling on woollen heartstrings
This exceptionally sad and beautifully crafted student animation encapsulates the plight of climate change refugees, both human and ursine.
Unlock full credits and more with a Source + shots membership.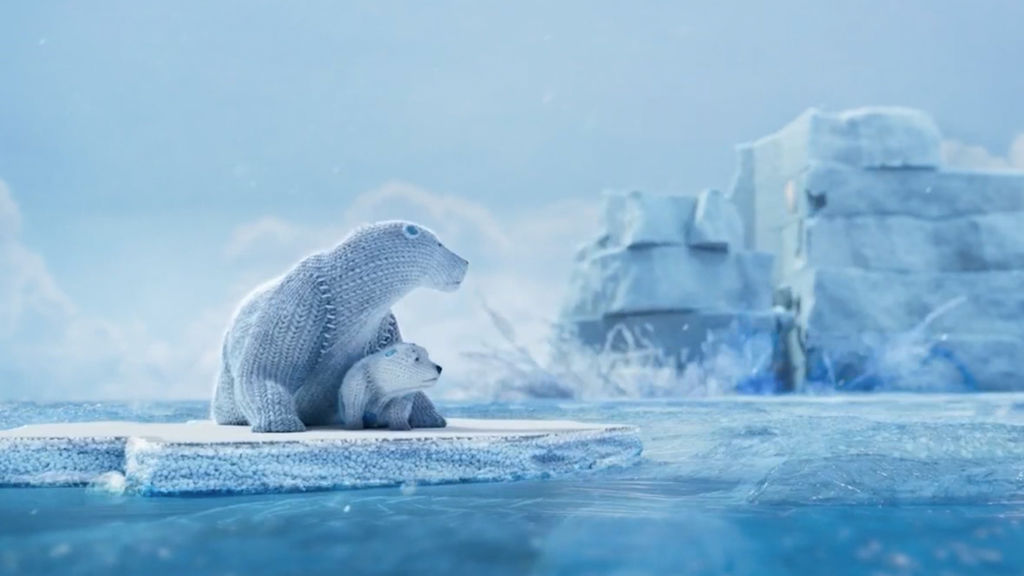 A student film from five young creatives out of the Pôle 3D school in France, Migrants is an allegorical fable that dramatises the true cost of environmental destruction via the tale of a pair of adorable knitted bears.

The story of a mother and baby polar bear displaced when global warming destroys their Arctic home, the film builds the pathos with great subtlety till the final interaction between unwelcoming natives in the new environment the pair wash up at, and the desperate refugees packs a devastating punch, that's almost, parden the pun, unbearable.
The graduation project of directors – Hugo Caby, Antoine Dupriez, Aubin Kubiak, Lucas Lermytte, and Zoé Devise – the film was inspired by the story of the Aquarius, a watercraft filled with refugees that was refused entry at Italian ports in 2018.
It has justly garnered a stash of awards and plaudits not only for its emotional storytelling but for the technical brilliance and visual flare of the fine handcrafted stop-motion 3D animation.