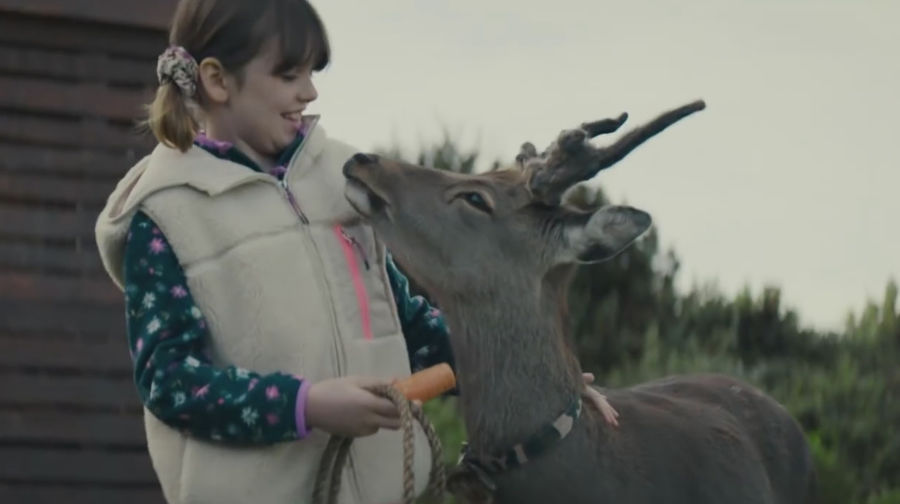 News
Share the magic with SuperValu
Merman director Ben Liam Jones helms the festive spot.
It's that time of year when Christmas ads fill our screens so standing out from the crowd can be difficult. However, Antidote Films alongside TBWA Dublin have nailed it with their new Christmas story for SuperValu, and there isn't a dry eye in Ireland.
Directed by the brilliant Ben Liam Jones repped by Merman, this story follows nine year old Aoife, played by talented newcomer Penny Lynch, who discovers an injured reindeer in her garden. She takes it upon herself to nurse the reindeer back to health so that it can fulfil its duties with Santa on Christmas.
Despite some grown ups not having the same belief and wonder as Aoife, she is determined to get her new friend home. As Deermuid's foot heals, we see the community of neighbouring children join Aoife to encourage him to fly… and he does! He returns to help Santa as the children cheer and rejoice!
Unlock full credits and more with a Source + shots membership.
Show full credits
Hide full credits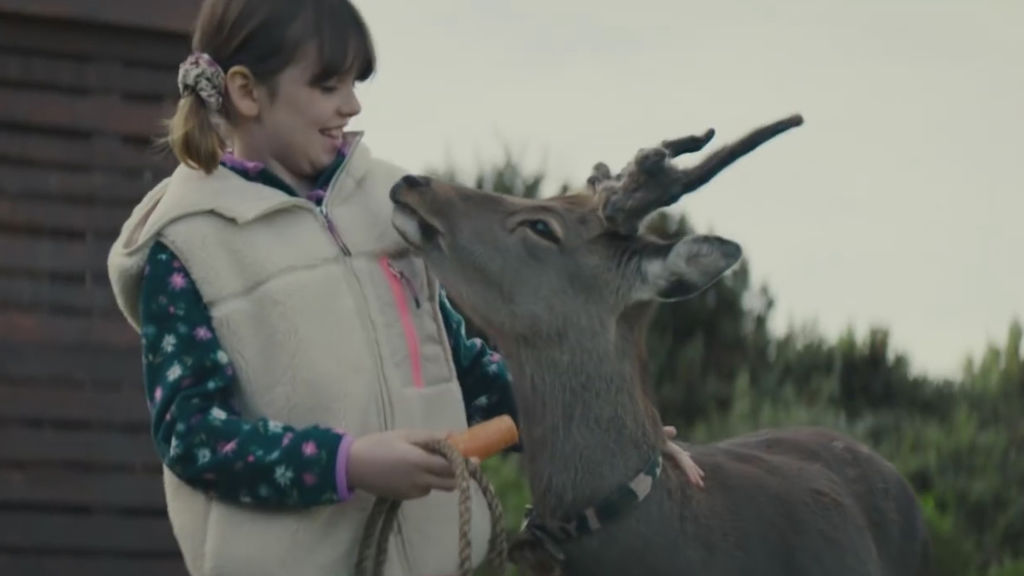 Ben Liam Jones was inspired by Spielberg films, citing the magical belief of children in the face of sceptical adults as a strong influence, "If this doesn't get you in the festive spirit, I don't know what will."
What makes this even more special is Deermuid, his actual name!, is a lovely and sociable deer, handled by Eddie Drew. "Deermuid is nine years old and absolutely loves people. He was sadly abandoned by his mother as a fawn, but this meant he was bottle-fed and grew up on a farm, making him extremely sociable and comfortable with humans."
Deermuid was brought even more to life with the help of brilliant SFX from Windmill Lane Post-Production. With incredible art direction by Ciara O Donovan and photography by world-renowned Nick Morris, this commercial has already received a warm nationwide reception.
On the ambitious advert, Antidote's executive producer Andrew Freedman said "It has been a joy to produce this special commercial for SuperValu with Ben Liam Jones. I couldn't be more appreciative of all the hard work put into this huge production, and as always, it has been a pleasure to work with the whole team at TBWA Dublin."