News
Stept Studios execute campaign for Riot Games' League of Legends World Championship
Stept produced a 2 minute Behind-the-Scenes film outlining the making of the project, which they released in late December.
Integrated production house Stept Studios partnered with Riot Games on a video promoting its 2020 League of the Legends World Championship esports competition, including both live action and CGI.
Stept produced a 2 minute Behind-the-Scenes film outlining the making of the project, which they released in late December.
Live-action Stept Director Pat Hall brought his distinctive perspective to the project with his experience in the gaming world, having worked with industry giants like Intel, Marvel, Red Bull Gaming, Ninja, and Team Liquid. Since this was a project that truly came together in post - with an impressive 18 green screen shots to composite - Hall co-directed with VFX Supervisor Ruel Smith, who has extensive expertise with creative that involves epic CGI worlds.
Instrumental in bringing this 95% CG project to life, Smith has worked on blockbuster films including Black Panther and The Jungle Book; and games such as Disney's Tron Legacy, Medal Of Honor, Resident Evil 5, Mortal Kombat X, and Gears Of War 4.
Unlock full credits and more with a Source membership.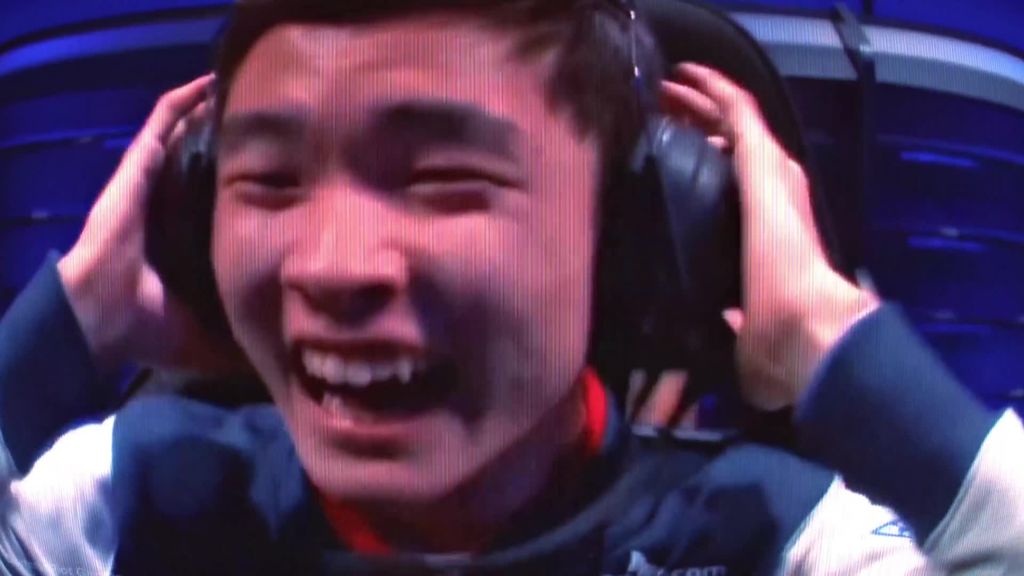 Says Smith, "The Worlds 2020 Finals trailer was a very ambitious VFX task and I couldn't have asked for better partners in our Stept team and the folks at Riot Games. With everyone social distancing and working from home, we made something amazing - the entire team knocked it out of the park."
League Shoutcaster and talent, Rivington, is the only non-CG element in the promo, which takes us on a journey of events he has been a commentator at over the years. Director of Photography Nico Aguilar had the challenge of lightning the talent properly for the fully CG world.
"We were all super hyped to hear from Riot Games about their Worlds Finals project," says Nick Martini, Founder/CEO/Director at Stept. "They are a giant in the gaming world and as we've gotten more aware of the world of esports it's become an area we've been really excited to do more work in. As our capabilities as a company continue to grow, we're able to deliver a superior experience for our clients with our production and post-production teams working together seamlessly, no matter the challenge."
The League of Legends World Championship, the premier event in the esports industry, was held in Shanghai from September through the end of October, utilizing strict quarantines and COVID-19 protocols. The event attracted a huge global audience, on par with past Worlds events and exceeding many if not most traditional sports' broadcast viewership. More than 3.2 million people registered for tickets to attend the limited capacity (6,312) Finals event on Oct. 31.