News
​Uber Eats teams up with Sir Elton John & Lil Nas X
Uber Eats teams up with Sir Elton John & Lil Nas X in brand's latest campaign from Special Group US.
Lil Nas X and Sir Elton John are the stars of Uber Eats' newest Tonight I'll Be Eating campaign. Each unapologetically themselves, iconically unique and cross-generational kindred spirits, they humorously riff off of each other in the campaign.
Created by Special Group US, the latest installment of the Tonight I'll Be Eating campaign showcases the obvious chemistry and light-hearted banter between the two, who have spent the last few months collaborating on music together. In a 30-second spot, Elton is on a mechanical rocket ship and Lil Nas X a grocery-store pony ride, as they declare their Uber Eats' orders. Elton tries to borrow some change for his stalled ride but Lil Nas X can't believe that the superstar is skint.
Another 15-second spot features an iconic outfit swap between the two - their idea! Elton struts in one of Lil Nas X's Old Town Road-era pink cowboy suits and hats, which he wore at the Grammys, while Lil Nas X wears one of Elton's most outlandishly feathered costumes, worn in the Rocketman movie. They gush about how fabulous the other looks.
Unlock full credits and more with a Source + shots membership.
Show full credits
Hide full credits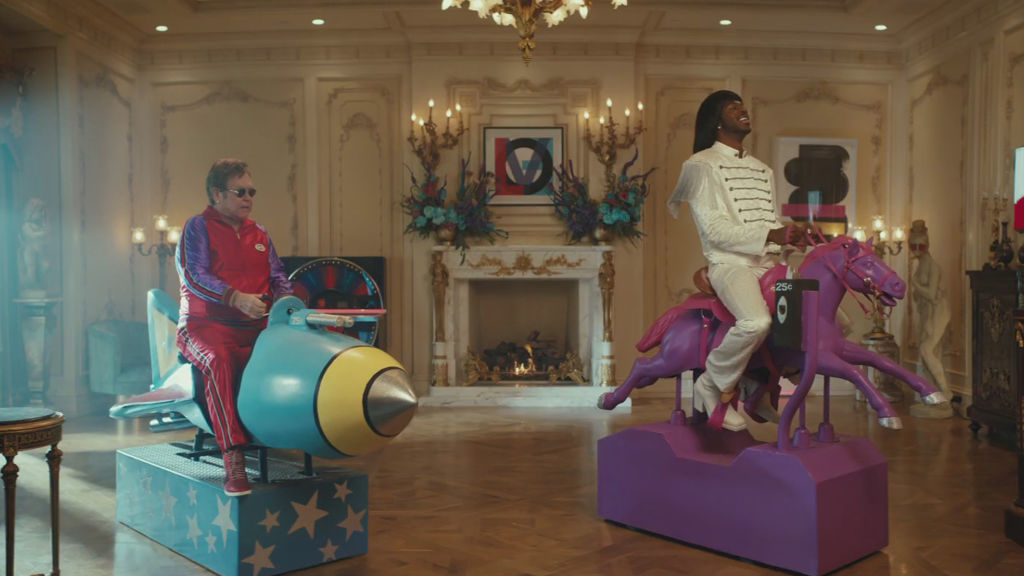 Lastly, a 15-second spot highlights Uber Eats' growing delivery services: grocery, convenience and alcohol. Uber Eats saves the day when Elton's french fry drips mayonnaise on his sequined suit, requiring stain remover, club soda and paper towels. A baroquely attired Lil Nas X is weirded out by Elton's condiment choice.
"This is a very exciting edition of our Tonight I'll Be Eating campaign, said Georgie Jeffreys, Head of Uber Eats Marketing in the U.S. & Canada. "Not only is it the first time we're highlighting Uber Eats' grocery, alcohol, and convenience offerings, but we have Sir Elton John and Lil Nas X starring - two trailblazing artists that have made the world think differently about culture and creativity."
Media spans broadcast, online video and digital platforms, along with outdoor and extensive social channels in global markets with a focus on the US and Canada. The work was directed by Guy Shelmerdine at Smuggler.
Unlock full credits and more with a Source + shots membership.
Show full credits
Hide full credits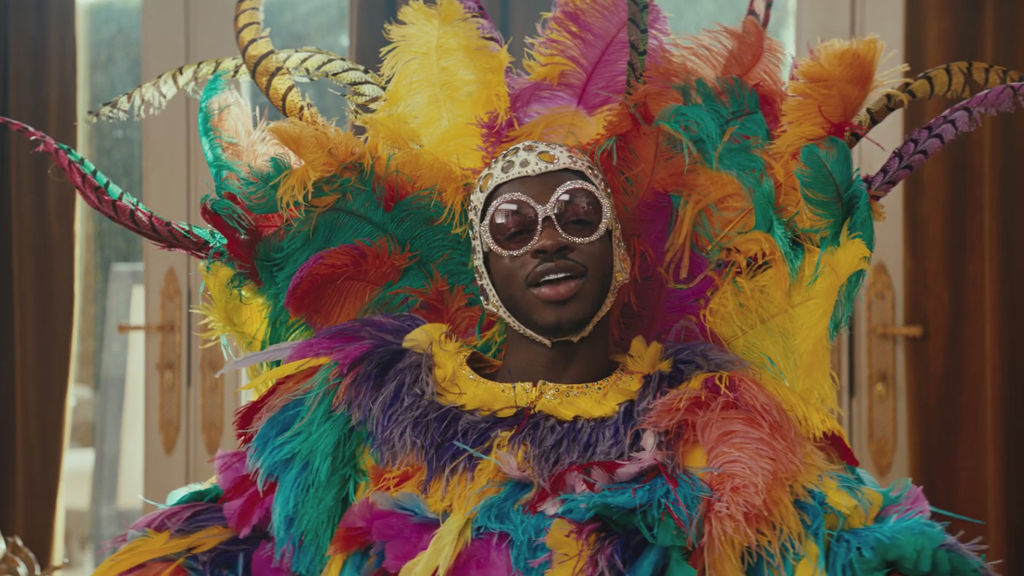 "They are both such visual performers. It was amazing to bring those worlds together," said Matthew Woodhams-Roberts, ECD, Special Group US. "The iconic wardrobe and style from both Nas and Elton was electrifying and played so well off each other."
"They come from different generations and different genres, but ultimately there's such a fantastic similarity that they share," noted Dave Horton, ECD, Special Group US. "Seeing them together seems to amplify their force."
The campaign is the latest in the celebrity mash-ups presented by Uber Eats and Special Group. The Star Wars x Star Trek showdown featured Sir Patrick Stewart and Mark Hamill meeting for the first time on Earth. Simone Biles and Jonathan Van Ness shared their orders and a love of gymnastics, while the epic Mike Myers and Dana Carvey Wayne's World"reunion featuring Cardi B was a star of the Super Bowl sponsor line-up.
Unlock full credits and more with a Source + shots membership.
Show full credits
Hide full credits