News
Celebrate the birthday of EA SPORTS FIFA 23 Ultimate Team
Directed by Kode Medias Harry Cauty, the spot takes us behind the scenes into preparations for the EA SPORTS FIFA 23 Ultimate Team birthday celebration
London based production studio Kode Media and creative studio 20something unveil their latest collaboration for EA SPORTS to celebrate the 14th birthday of FIFA Ultimate Team (FUT). A natural extension of their creative relationship, the newest collaboration from the production powerhouse and innovative creative studio is a wonderfully absurd intersection of sport, gaming, and comedy.
Tasked with celebrating one of the most popular game modes within EA SPORTS FIFA 23, Kode and 20something joined forces to create a fictional confidential and 'utterly secretive' department of EA, BIRGFUT (Bureau of Independent Revelry and Gatherings for Ultimate Team), where haphazard but loyal scientists dedicate themselves to engineering the perfect birthday party for FIFA Ultimate Team.
One of several films Kode has made with EA SPORTS over the past three years, the latest spot is a playful mockumentary style film that offers an insight into the secret BIRGFUT labs, where the scientists have prepared a handy and wonderfully awkward orientation video. Rooted in dry comedy, scientific satire and rich with references to EA SPORTS FIFA & football culture, Kode and 20something were keen to engage the loyal FIFA Ultimate Team community and build a creative ideation that would appeal to them.
Unlock full credits and more with a Source + shots membership.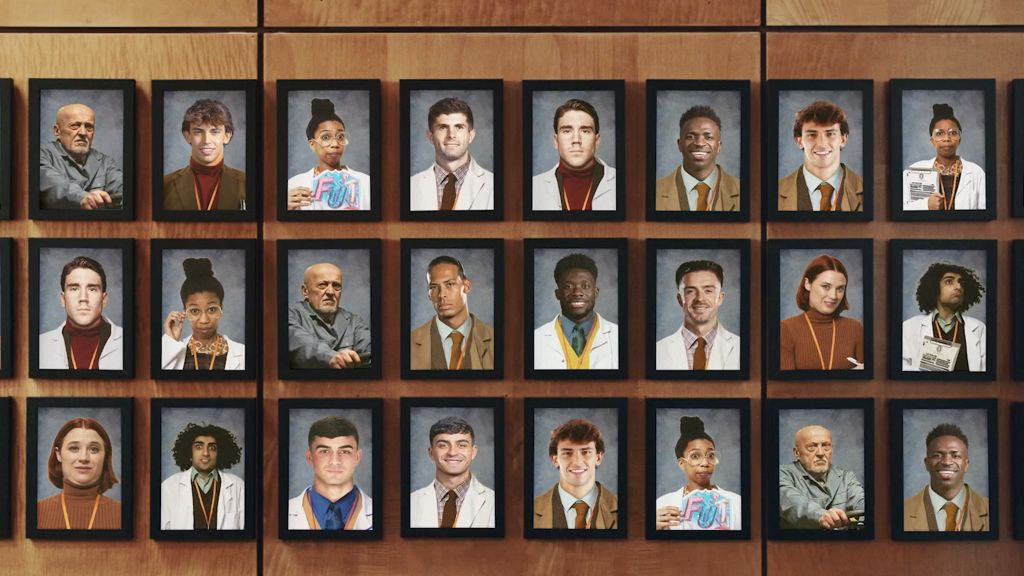 Packed with Easter Eggs galore for the most eagle-eyed EA SPORTS FIFA fans and a surprise cameo from Portuguese footballer João Félix, the memorable film is a celebration of EA SPORTS FIFA culture and a striking result of the power of collaboration between the EA SPORTS in-house team, 20something and Kode. Directed by Harry Cauty, the film meticulously unlocks the secrets behind preparation for FUT Birthday, whilst remaining true to references EA SPORTS FIFA fans know and recognise.
With comedy at its heart, the film astutely navigates the balance between comedic performances and low-budget corporate onboarding video which inspired the creative concept. Lead actor, Stuart Benson, heads-up the group of misfit scientists, accompanied by a supporting cast which helped to bring the BIRGFUT world to life.
Matt Fleming, Executive Producer at Kode, comments: "This project is a brilliant example of Kode's evolving direct-to-client base. We're fortunate to say that this is one of several films we've made with EA SPORTS over the past three years. We pride ourselves on the fact that we don't just make traditional TV adverts, and projects like this are a brilliant example of making content on a commercial scale, with creative collaboration from EA SPORTS, Kode and 20something shining through."
Elliott Starr, Head of Copy at 20something speaks on the project: "Celebrate the anniversary of one the most culturally-impassioned, fan-centric parts of one of the world's most-loved and most-played games. As briefs go, it doesn't get much better than that, engaging the 1% ultra hardcore fans to turn on the 99%. That kind of thinking is always exciting. We started talking about a 'birthday department' at EA. It seemed so beautifully ridiculous to me. It deserved next-level absurdity. An energetic, collaborative effort between EA, Kode Media, and 20something has produced exactly that."