Talent
shots Unsigned: Mayukh Goswami
In association with
In our latest edition of chats with unsigned directing talent we speak with Mayukh Goswami. Here he talks us through his music video No Hoodie co-directed with Sean Wehrli. We also discuss people watching on the subway, six months of cel animation, and his animation bibles.
This month we talk with animator/director Mayukh Goswami about his animated music video for Dave East and Jay Electronica - No Hoodie.
No Hoodie is about a man who pushed away or was alienated from everyone he knew until confronted with the last person in his life that mattered. This video features three rap artists who support the homeless alongside a non-profit called Hoodies for the Homeless.
Hoodies for the Homeless is a non-profit and cultural movement using music, fashion, and art to bring awareness to the issues of homelessness, and inspiring community participation through the collection of hoodies at live music events.
Can you tell us a little about your background and your route into directing?
I am a filmmaker and animator, originally from Mumbai, India, but currently based in Brooklyn, NYC. I earned my undergraduate degree in Electrical Engineering but switched fields to get into the arts by studying Digital Media at New York University.
As an animator and a visual artist, I have worked with award winning studios such as Psyop, MPC and Hornet Inc, for clients like IBM and Converse. No Hoodie, an animated music video, was co-directed and animated by Sean Wehrli and myself. It was premiered at SXSW 2022 under music video category.
I have also worked with various non profits creating animated videos and media content to help with their message. Through the studio Psyop, I worked as an animator creating PSA short film for #MeToo Movement. This work was featured by New York Times, Washington Post, LA Times, The Hill and It premiered at the Sundance Film Festival, in 2018. In addition to this, I have worked with Parley for the Oceans, to create educational tools to teach children about environmental issues and grassroots activism.

Unlock full credits and more with a Source + shots membership.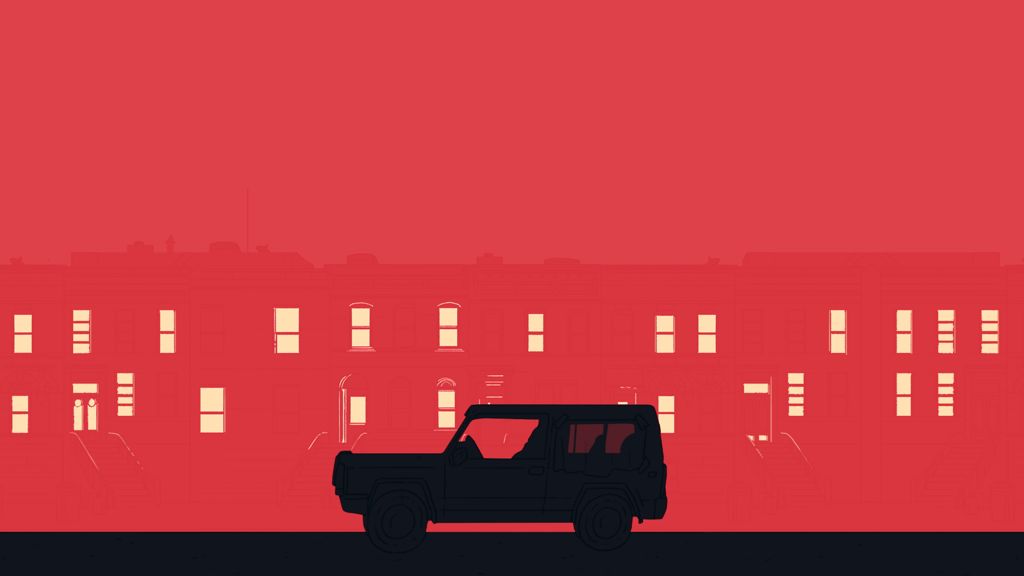 Did you study filmmaking? How did you learn your craft?
I have never formally studied filmmaking.
All my film knowledge comes from books and from having watched a lot of cinema, both animated and live action. Richard William's The Animator's Survival Kit and Sculpting in Time by Andrei Tarkovsky and so on are my bible.
What other directors' work do you admire? What is it that stands out?
The directors that I am most excited about right now are Michel Gondry and Masaaki Yuasa. They both play around with the most fundamental mechanics of filmmaking in really cool ways.
Masaaki Yuasa's Mind Game and Gondry's music videos for Chemical Brothers come to mind.

Where do you find the inspiration for your projects?
I am a huge fan of the New York Subway. Not as a service, which is good but spotty, but as a source of story and inspiration. You can see the entire press of humanity flowing through it, each individual having as complicated life as anybody. There's a lot of inequality in NYC but when we're on a train, for the 20 minutes or so journey, we're kind of on the same level.
That plus hearing the story of these hip hop artists who were all at some point homeless themselves and went on to make it big only shows how we have really let a lot of people down. How if we extend at least some basic support to these people who have been left out of the system, we can help them help themselves.
What were the biggest challenges you faced in pulling this project together?
I think the biggest challenge was doing all the cel animation work myself.
It took six months to finish this project and a better part of my sanity for sure. It was also in the middle of the pandemic so at least it gave me something to do.
It was also in the middle of the pandemic so at least it gave me something to do.
What are your hopes and plans for the future?
I am hoping to do more directing and animating going ahead.
These are exciting times with the amount of AI and machine learning tools that are becoming available. These will provide us with unique ways of filmmaking and I can't wait to incorporate them in to my production pipeline.
Take a look at Mayukh Goswami's shots Unsigned page here.
You can check out some of the amazing work put out by unsigned directors in our monthly shots Unsigned Showcase, here.