Talent
shots Unsigned: Sean Wehrli
In our latest edition of chats with unsigned directing talent we speak with Sean Wehrli. Here he talks us through his music video for Clans, his big music promo inspirations, and pivoting to take advantage of circumstances.
In association with
This month we talk with director Sean Wehrli about his music video for Clans - Glendale
The dark music video Glendale gives the viewer a glimpse of real life in Detroit, via vignettes featuring people, places and dance choreography.
Can you tell us a little about your background and your route into directing?
I've wanted to make music videos since I saw the work of Anton Corbijn, Spike Jonze, and Michel Gondry in high school. So I went to SCAD and studied Design/Animation. From there I went straight to LA and worked under Kyle Cooper creating movie title sequences and interfaces. I began developing my live action and photography career in Tandem with my Design/animation work.
I have directed many live action and animated music videos selected by various festivals including SXSW and Cleveland International Film Festival. I directed the stage graphics for one of Lil Wayne's tours. Flew to Spain to photograph a Zara editorial, shot a W mag editorial and the met gala.
Would you say you have a directing style? How did you arrive at it?
I will always be improving on my style, but I'm starting to focus on imperfect, human, emotional, and dark cinematic. I prefer to shoot photos and video with film whenever possible.
Unlock full credits and more with a Source + shots membership.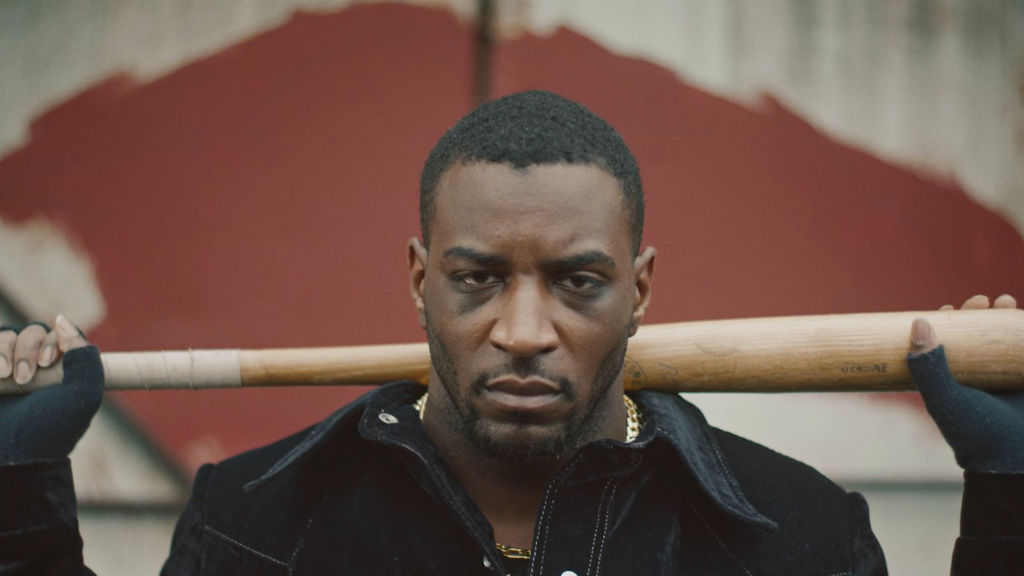 Did you study filmmaking? How did you learn your craft?
I studied Design and Animation, but was simultaneously passionate about filmmaking. Constantly shooting my own stuff and watching movies obsessively.
What was the inspiration for Glendale?
Detroit, drawing a strong connection between the people and the landscape, and trying to understand what would drive someone to commit murder.
What other directors' work do you admire? What is it that stands out?
Anton Corbijn's work is raw, dark and imperfect with great composition and contrast. He was strictly photo and music video and then made his first narrative Control which is one of my favourites. Dark, human and gets to the soul of Ian Curtis. He was made to make it because he knew the band personally before they were famous.
ABOVE: Behind the scenes on set.
Where do you find the inspiration for your projects?
Settings, people, movies, books, feelings.

What were the biggest challenges you faced in pulling this project together?
Everything is a challenge when making any type of film, which is part of why I love it. Writing, Casting, scouting, producing, editing. Every step presents big hurdles and it's easy to give up at any stage.
The one I remember specifically was first cut not working at all and finally deciding to fly back to Detroit and shoot tons of location stuff. It was exactly what was missing and brought it home.
ABOVE: Stills from the shoot
How long was the shoot and what was the most challenging aspect of the project?
Three days with full crew, then returned by myself for three more days of shooting location. See previous question for challenges.
What have you learned during the process of making the film?
The more preparation the better, ideally a full animatic to prove your edit is sound before even shooting. Filmmaking is half learning how to improvise and pivot to take advantage of circumstance.
What are your hopes and plans for the future?
Just to keep creating in whatever form that takes. More photography, more music videos and a short film soon. Commercial work as well of course.