Talent
This space is reserved for Georgia Hudson
A reluctant runner but enthusiastic supporter of the south London squatting scene, the young Georgia Hudson hated being told what to do. That disdain for authority drew the Park Pictures director to her chosen career, where she's brought movement to music videos and dynamism to sports ads for Under Armour, Nike and the BBC. She tells Selena Schleh how she's put aside her rage and why curiosity, not passion, powers her creativity.
Space is something that all Londoners are acutely aware of. The broom cupboard advertised as a 'compact' studio flat. The rush-hour tubes packed with the whole of humanity. The land-grab for an inch of grass on a sunny day at the park.
As a native of the Big Smoke, Georgia Hudson is subject to the same constraints – but as a commercial and music video director, she spends her time "creating space for what already exists": generating platforms for people and their stories. Armed with her signature Steadicam, she's free to wander and explore: a self-proclaimed "ghost, a presence, moving around in other people's spaces."
As a young artist, Hudson was preoccupied with the idea, insidiously embedded in culture, that women ought not to take up too much space.
In Change The Game, her recent spot promoting the BBC's coverage of the FIFA Women's World Cup, she placed the female footballers in an "elevated space", inspired by the enormous exhibition venues of the Venice Biennale: "I wanted it to feel a little surreal. I didn't just want to shoot women on a football pitch."
Unlock full credits and more with a Source membership.
Show full credits
Hide full credits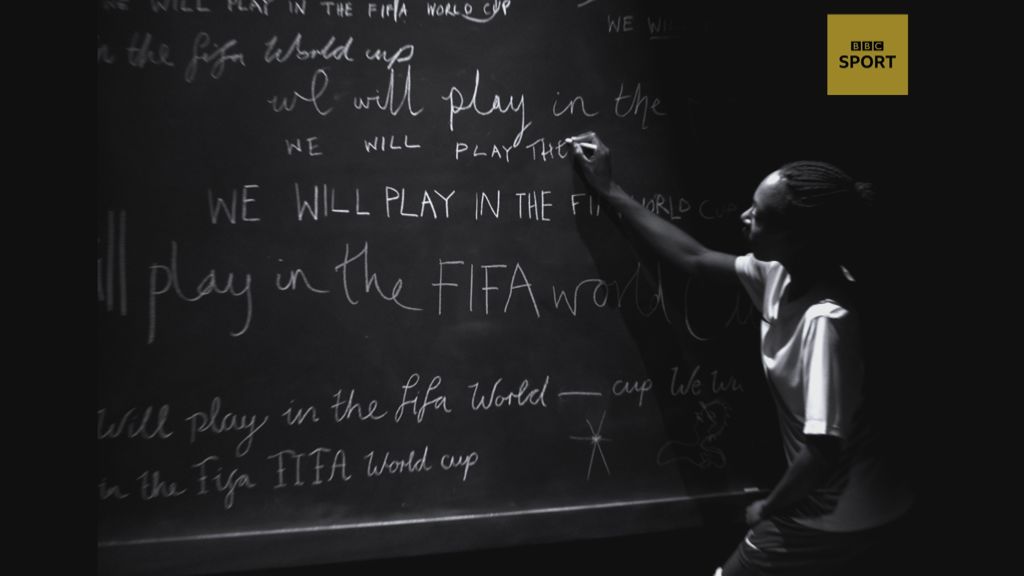 Even before embarking on her directing career, Hudson was interested in the concept of space. As a young artist, she expressed her anti-establishment leanings by becoming part of the south London squatting scene and occupying unauthorized spaces. Yet, at the same time, she was preoccupied with the idea, insidiously embedded in culture, that women ought not to take up too much space.
While studying at Camberwell Arts College, she took an elective in clay, but rather than fire it into permanence, she chose to work with the raw material, in the hope it would disintegrate over time. "And then I thought, what takes up even less space than sculpture?" Hudson then started photographing people interacting with her sculptures, and hand-painting over the films.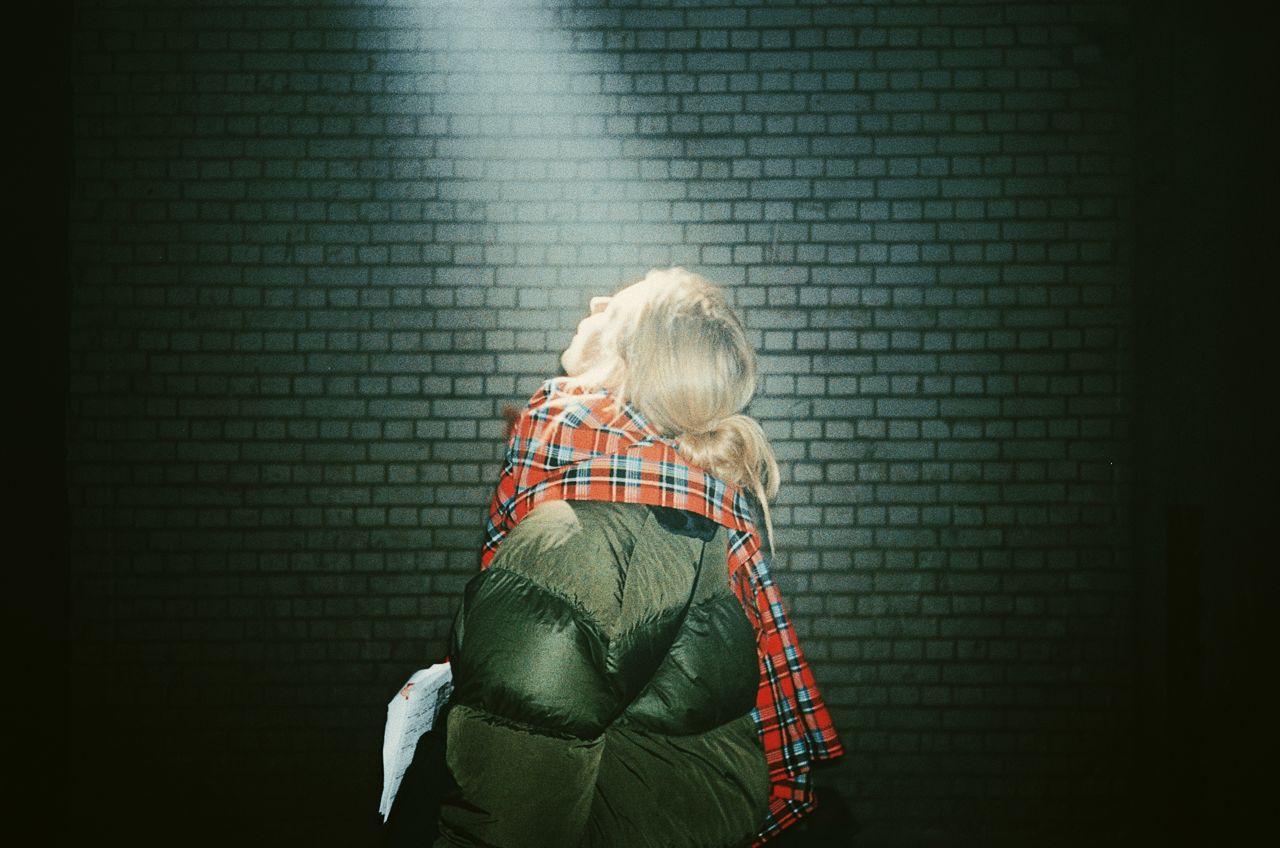 ABOVE: Georgia Hudson, photographed by Rina Yang.
As the daughter of a cinematographer, a career in directing might have pre-destined, but Hudson's route was meandering, thanks to the aforementioned dislike of authority and a strong stubborn streak. Summer holidays were spent as a runner on film sets, but instead of embracing the opportunity, Hudson kicked against it. "It wasn't an industry that appealed to me at all," she recalls. "I didn't understand who anyone was, or how it was coming together, or who to be watching. I was quite anti 'The Man' when I was young, so I didn't like being at the bottom of the chain."
I had a lot of rage. I hated being told what to do. That was a big theme of my youth – and probably what attracted me to directing, if I'm honest.
Instead, she pursued a foundation course in art, rejecting technical drawing in favour of the therapeutic fluidity of ceramics. "They asked us to draw plugs. We had to measure them, and then convert the measurements. I had a lot of rage. I hated being told what to do. That was a big theme of my youth – and probably what attracted me to directing, if I'm honest."
Although fascinated by the "magical alchemy" of film and clay – "you put it into chemicals, or fire, and it has its own experience and then comes back to you" - the lonely occupation of an artist didn't appeal to Hudson. On graduation, she instead began assisting fashion photographer Matthew Stern and made her first fashion film.
That led to a year's gig travelling round the world and shooting all kinds of video content for iD magazine, and in 2009, she shot her first music video on the princely budget of £200 ("which was loads. I didn't know how to spend it").
Hudson spent the next few years "plugging away" at fashion films and music videos, slowly getting bigger budgets, learning on the job and doing much of her own editing and producing. One early effort (she refuses to name the artist) was shot on an Alexa, which she didn't realise could be removed from the tripod. "I really didn't know what I was doing," she laughs. "But I was lucky, I was given opportunities and people trusted me for some reason."
I don't want the camera to be an anonymous part of the scene. I want it to amplify the feeling.
Her fake-it-til-you-make-it approach paid off: in 2013, she was signed by Agile Films and made a clutch of award-winning music videos for the likes of Glass Animals and Nimmo.
Four years later, she got the call that would change everything: electro-pop princess P!nk wanted her to direct the promo for What About Us – a cinematic, emotion-driven dance film set in the aftermath of the 2016 US presidential election, highlighting the threat posed by the Trump presidency to the rights of immigrants, same-sex couples and minorities. It catapulted Hudson onto the international stage and into her first commercial job, for Under Armour.
Interestingly, Hudson cites a much earlier film as her "pivotal" piece of work. In the video for Glass Animals' Hazey, which won Best Director at the Ibiza Music Video Awards, the camera sinuously winds its way through derelict, overgrown buildings to capture the raw, unchoreographed performances of four dancers. Circling their bodies, you feel almost physically compelled to move with them.
"I wanted to consciously make something where my craft could be felt," she recalls. "It was the first time I'd used a Steadicam, and it was so liquid and fluid. I thought, that's what my work is about. I don't want the camera to be an anonymous part of the scene. I want it to amplify the feeling. The smoothness of camera motion is what can pull you in as a viewer, when it's hypnotic."

Unlock full credits and more with a Source membership.
Show full credits
Hide full credits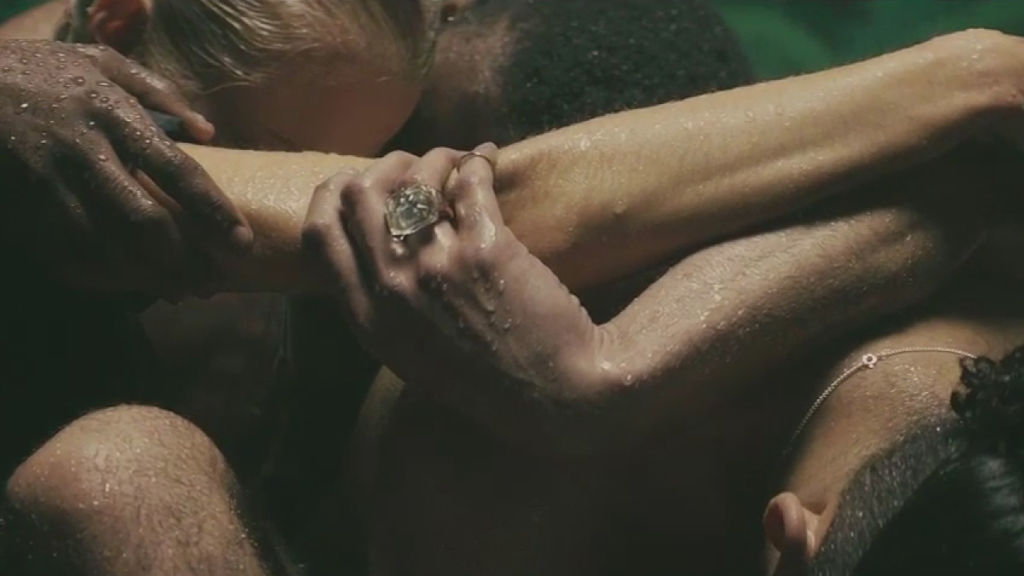 That same hypnotic aesthetic appears in Droga5's Under Armour film series, Unlike Any, with the camera mirroring the moves of elite female athletes including ballerina Misty Copeland and pro snowboarder Lindsay Vonn.
Dance has always been Hudson's passion – evident in the graceful gestures she uses to emphasise her points – and its influence on her directing style, full of effortlessly flowing, swooping transitions, some of which literally turn the action upside-down, is clear – even if Hudson herself struggles to articulate her process. "It's just how I see it in my mind, it's how I dance, how I think and feel and move," she says. "Because feelings are fluid, aren't they?"
Judging by the slew of sports commercials on Hudson's reel, it's an approach that has found favour with athletics brands such as Dick's Sporting Goods, Nike and BBC Sports. "I was always really attracted to sports ads because they're historically some of the best ads ever made – think of Nike, for example," she says. "They really push it. There's a lot of liberty there, bodies in motion, which follows on from my music video and dance background very well. It's a very good fit for me, and that's probably why I've done a lot of them."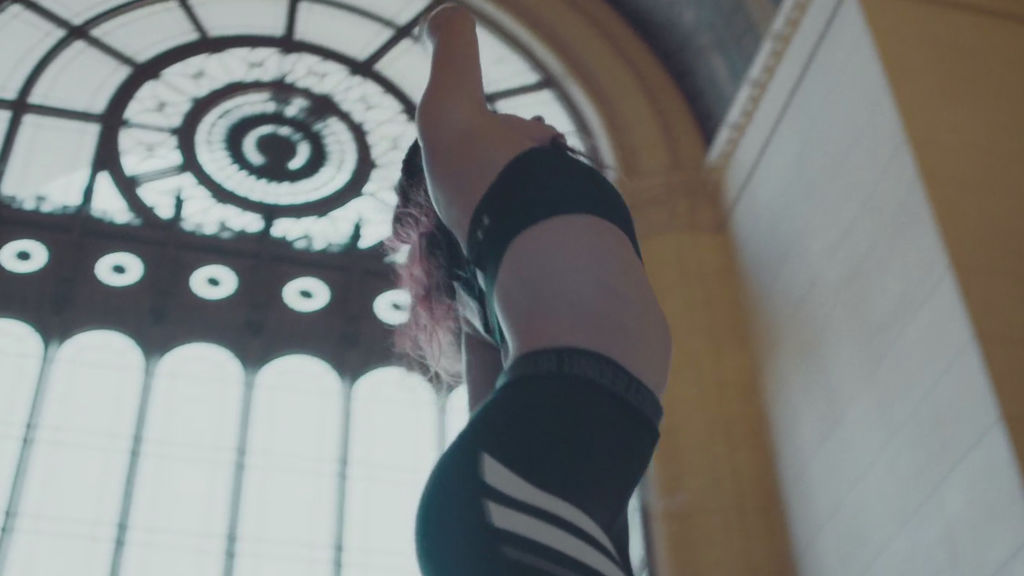 She got the chance to add to the impressive canon of Nike commercials last year, when "the script of her dreams" landed on her desk, courtesy of Wieden+Kennedy London. Starring Paralympic fencing champion Beatrice 'Bebe' Vio, Stop At Nothing clashes modern Italian youth culture with a classic Renaissance backdrop, and alongside the grueling training shots, is peppered with unexpectedly humorous moments: newspaper photos springing to life, glamorous gossiping nonnas, a Fleabag-esque wink to camera.
Shot in cool, under-the-radar locations, and featuring subversive, high-fashion takes on the brand's iconography - a skullcap made out of leather swooshes makes an appearance – it was, says Hudson, "like this righteous warrior film that didn't take itself too seriously". Her one disappointment? "I really pushed for the soundtrack to be opera, it was fucking powerful with opera. We even had an opera singer on set. But I didn't get it."
Unlock full credits and more with a Source membership.
Show full credits
Hide full credits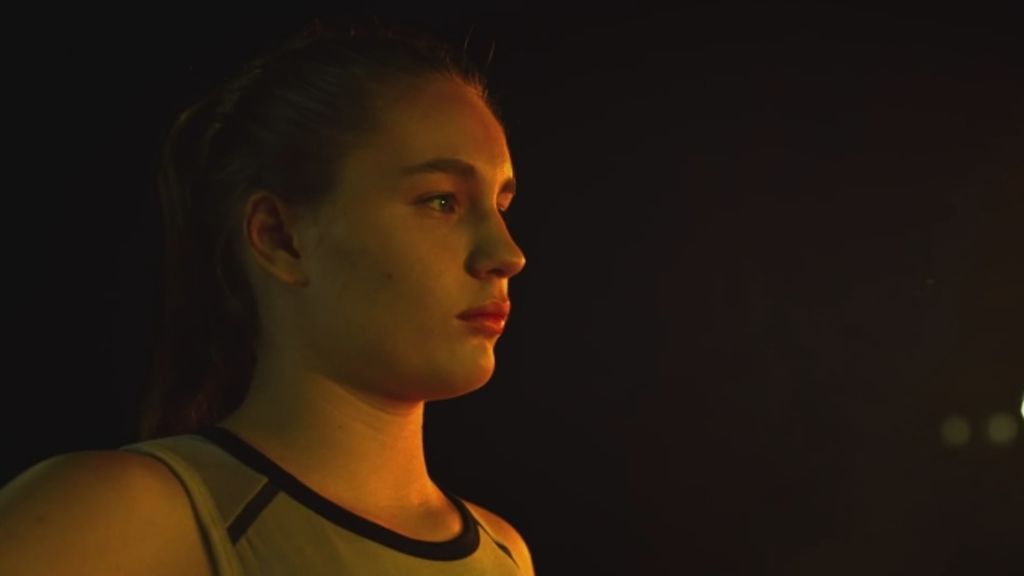 It's that eye for unexpected detail and the ability to create feeling that made Hudson a shoo-in for the recent BBC Sports spot. Voiced by British MC Ms Banks, it felt more like a music video than a trailer, bringing personality and character to the Lionesses rather than just presenting them as players on the pitch. Interestingly, Change The Game wasn't the only World Cup campaign to bring together female MCs and female sports players (Nike London's Tributes campaign also featured Banks, alongside Lady Leshurr and Little Simz).
I'm at the place in my career where I can relax; I don't have to put on armour to prove myself.
"All of those females work in male-dominated industries," points out Hudson. "As do female directors. So it's like a holy trinity of women that are pioneering what will become normal one day. To be a first in any industry, you have to have a bit of a warrior component in your personality. You have to see beyond what is expected of your gender, and feel confident in that."
ABOVE: Behind the scenes on BBC: Change The Game and Nike Italy: Stop At Nothing. Images: Rina Yang.
That sense of self-realisation and confidence have grown out of a traumatic place: in 2017, shortly after the Under Armour and P!nk jobs, Hudson suffered a debilitating burn-out, exhausted by the twin demands of the job and motherhood (her son is now four), and took six months off, leaving Agile Films and moving to Park Pictures.
Not only did that burn-out lead her into a space where she feels "totally aligned" to her production company's values, it also made her reframe her motivation. "I'd always worked out of passion, and passion burns you out. So I started working out of curiosity, which is so much more gentle."
That emotional journey is echoed in her latest project, Temper, a 20-minute filmic project about "extreme feelings", shot around New York, a place she feels "a real synergy" with (Hudson has dual US-UK nationality). She calls it a documentary; Jackie Kelman Bisbee, Park Pictures' founder, calls it a poem, but ultimately, the label doesn't really matter. "I wanted to create something that travelled through human experience and suffering but ended with hope," she concludes, "and I'm really happy with it."
Watch this space: Georgia Hudson is about to take up a lot more of it.