Inspiration
Sean Doyle: A Few Of My Favourite Things
We chat to the Spark44 CD about his 'greatest claim to fame', a handful of fresh phrases and a fine collection of parking fines.
We've had some funny items proudly showcased in our Favourite Things feature, but few are as chucklesome as the ragtag selection put together by Spark44 CD Sean Doyle.
Cited by (former Fave Things star) Mark Denton as 'the best copywriter in the world, Doyle has seen a career that's encompassed stints at Simons Palmer Denton, AMV, DDB, Anomaly, TBWA, The Assembly, Leagas Delaney, M&C Saatchi, whilst picking up awards for his work on Nike, Adidas, The Economist, Volvo, VW, Mercedes, Harrods, Parkinson's, TFL and the BBC.
We grabbed some time with Doyle so he could chat us through his 'greatest claim to fame', a handful of fresh phrases and a fine collection of parking fines.
The Comedy Award
There's my greatest claim to fame - a clipping from the Newbury Weekly News from when I won Newbury comedian of the year.
It's no Edinburgh, but if I'm talking to someone in the office and they don't laugh at what I think is the right point, I just gesture towards it and say 'Care to rethink your attitude?'.
That tends to put them in their place.
The High-Brow Book
I always have a high-brow book on the go to make myself look intelligent. This month it's Paul Burke's Father Frank*.
I haven't actually read it yet. It's all about appearances, isn't it?
It's mainly for planners to see. Planners always seem to be riddled with qualifications (I'm less riddled), so this is my way of making out I'm up there with them, intellectually.
If ever they ask me what the story is about, I get round it by just walking off and not coming back for ages.
*This book is high-brow for me.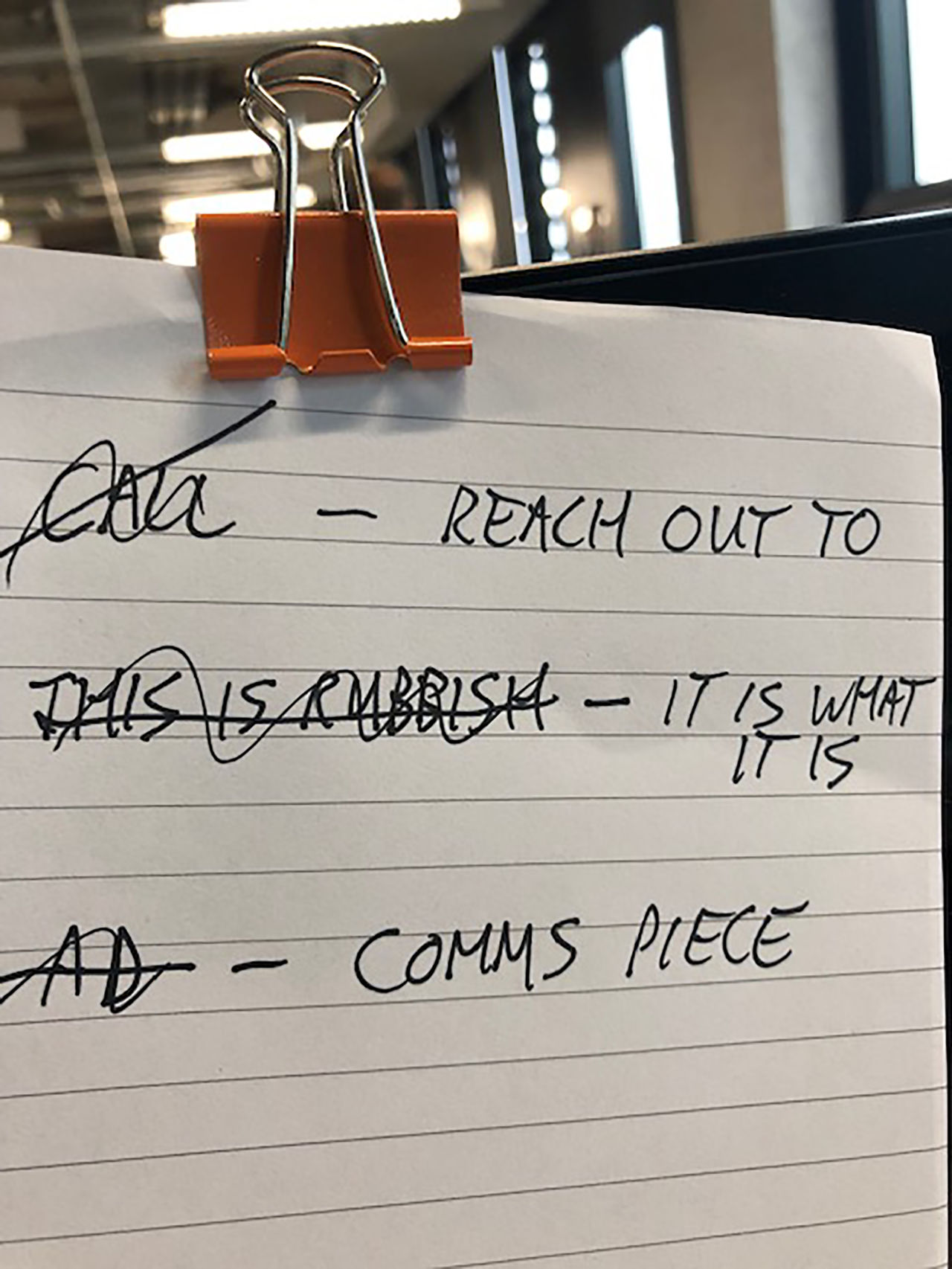 The New Phrases
On a sheet of paper, I have a list of new phrases I'm trying to learn.
On the left, crossed-out phrases that I've always tended to say, and next to them, their 2019 replacement.
Crossed out is 'Call'.
Next to it, 'Reach out to.'
Crossed out: 'This is rubbish'.
Next to it: 'It is what it is.' Crossed out: 'Ad'. Next to it: 'Comms piece.'
Crossed out: 'Please tell me we have a couple of weeks on this.'
Next to it: 'What time today?'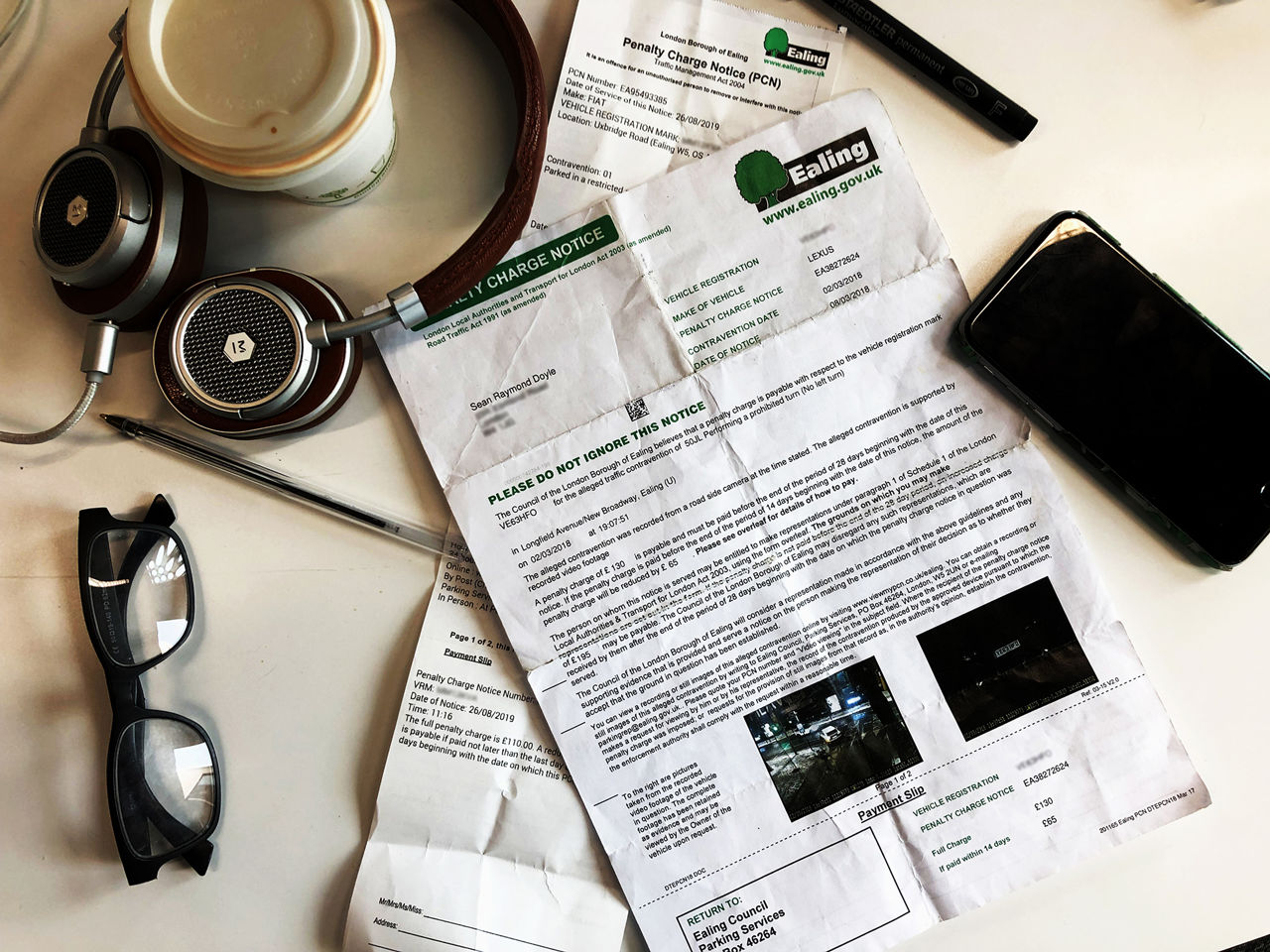 The Parking Fine
Every month I tend to get a fine through the post for some kind of driving misdemeanour.
Turning left despite the 'Don't turn left' sign. Parking waywardly, whatever that means. Knocking over a bollard.
So there's always a letter from Ealing council knocking about.
Which led to Jon the account man nicknaming me Sean 'Always gets lots of fines' Doyle.
Which is hilarious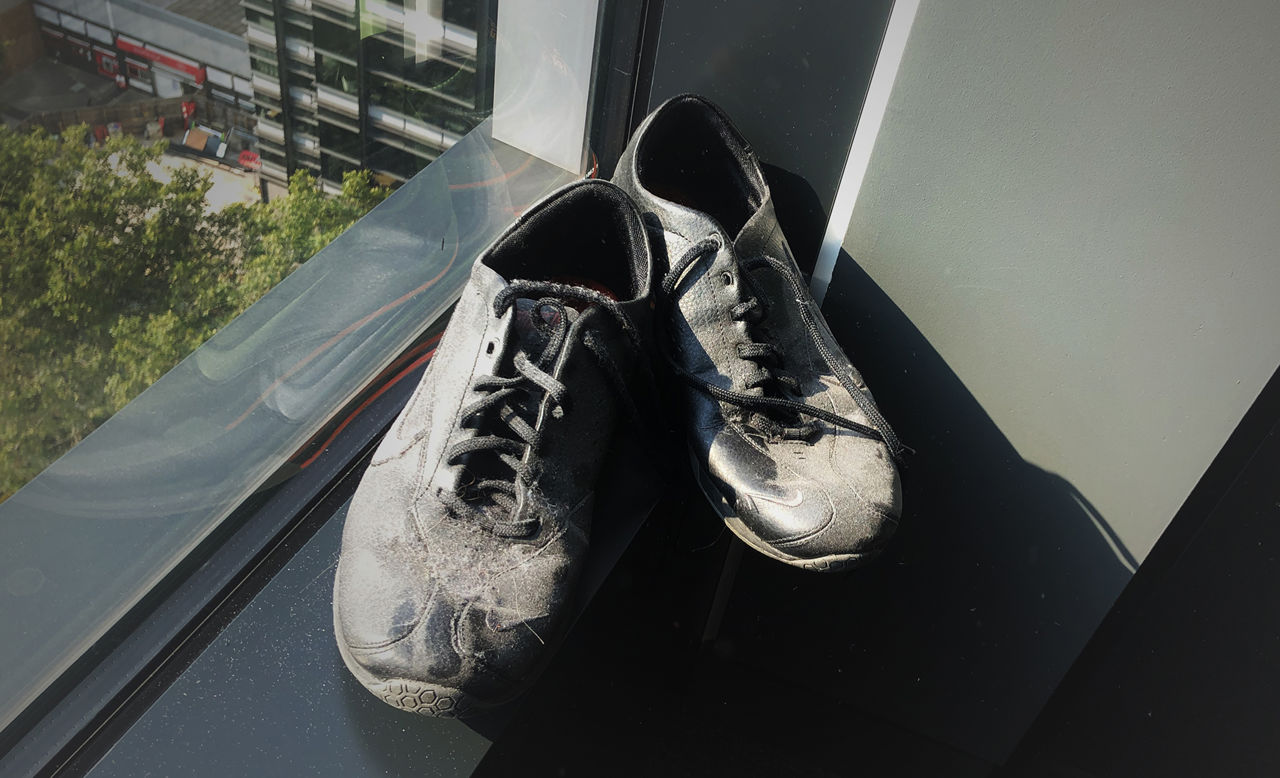 The Trainers
My trainers dangle from a hook underneath the desk.
You never know when the need for a run will hit you.
It hasn't hit yet, ever, but when it does I'll be ready.