Work
Women's Equality Party's mission to end misogyny
The UK feminist political party launches a hard-hitting print campaign through Quiet Storm, highlighting police leaders' failure to tackle violence and abuse in its ranks.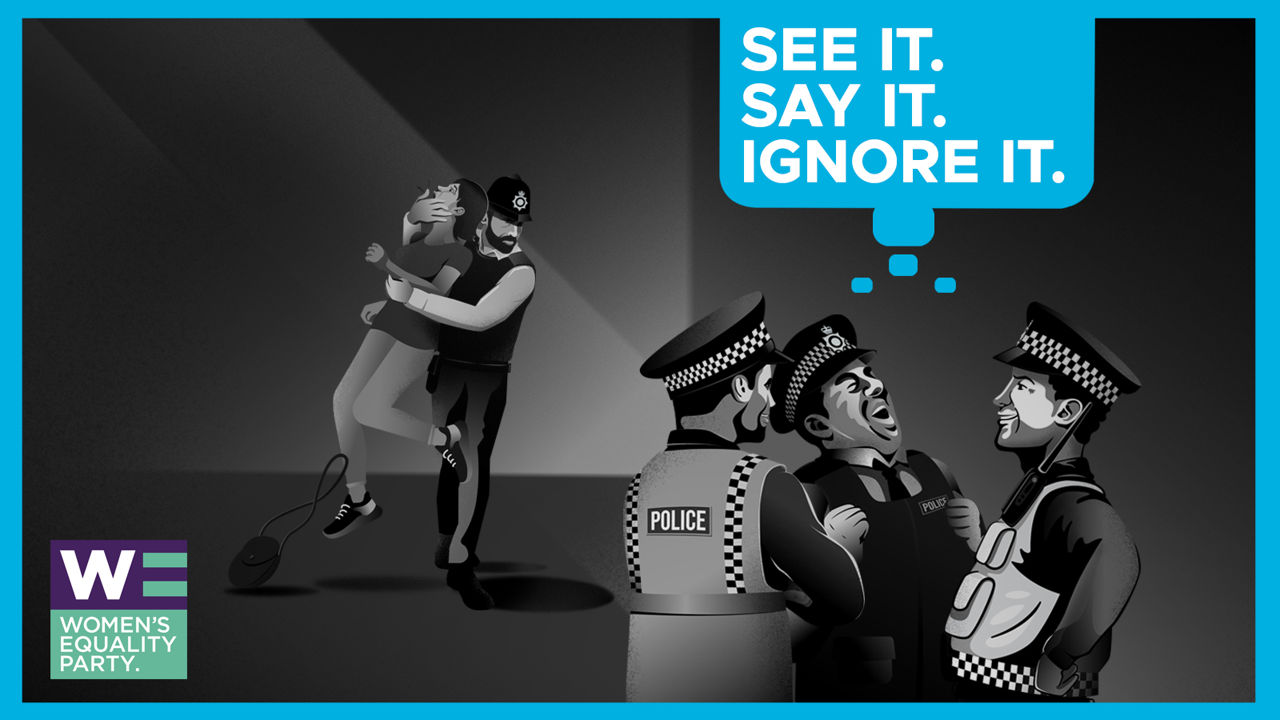 With the help of creative agency and production company Quiet Storm, British female-oriented political group Women's Equality Party has created this poignant print initiative, which takes a satirical twist on the police's well-known See it. Say it. Sorted. campaign.
The creative, titled See it. Say it. Ignore it, launched yesterday in light of the shocking statistics revealed in the Casey Review, which found the Metropolitan Police to be institutionally sexist, racist, and homophobic.
The visual assets cleverly mimic existing policing promotional material, with illustrations of officers laughing as a woman is attacked by another policeman in the background, putting an emphasis on how the institution is rife with misogyny, and how this is being blatantly ignored by the government.