Inspiration
Nikki McMorrow: A Few Of My Favourite Things
GLP Creative's director talks us through the artworks, crafts and narratively-driven knives (?) that fuel her creativity.
With developing, producing, directing, and editing popular TV shows including Real Housewives, Wahlburgers, and MTV's True Life in her past, it's not surprising that Nikki McMorrow's Favourite Things come with a hefty dose of reality.
Now directing with GLP Creative, with work including pieces for Square, DraftKings, Botox Cosmetic, CVS, and Staples, McMorrow is known for a buoyant and stylised approach to storytelling.
Her knack for storytelling comes through in the descriptions of the pieces that insire her; including a meet-cute themed paddle and a set of knives that have an odyssey of their very own.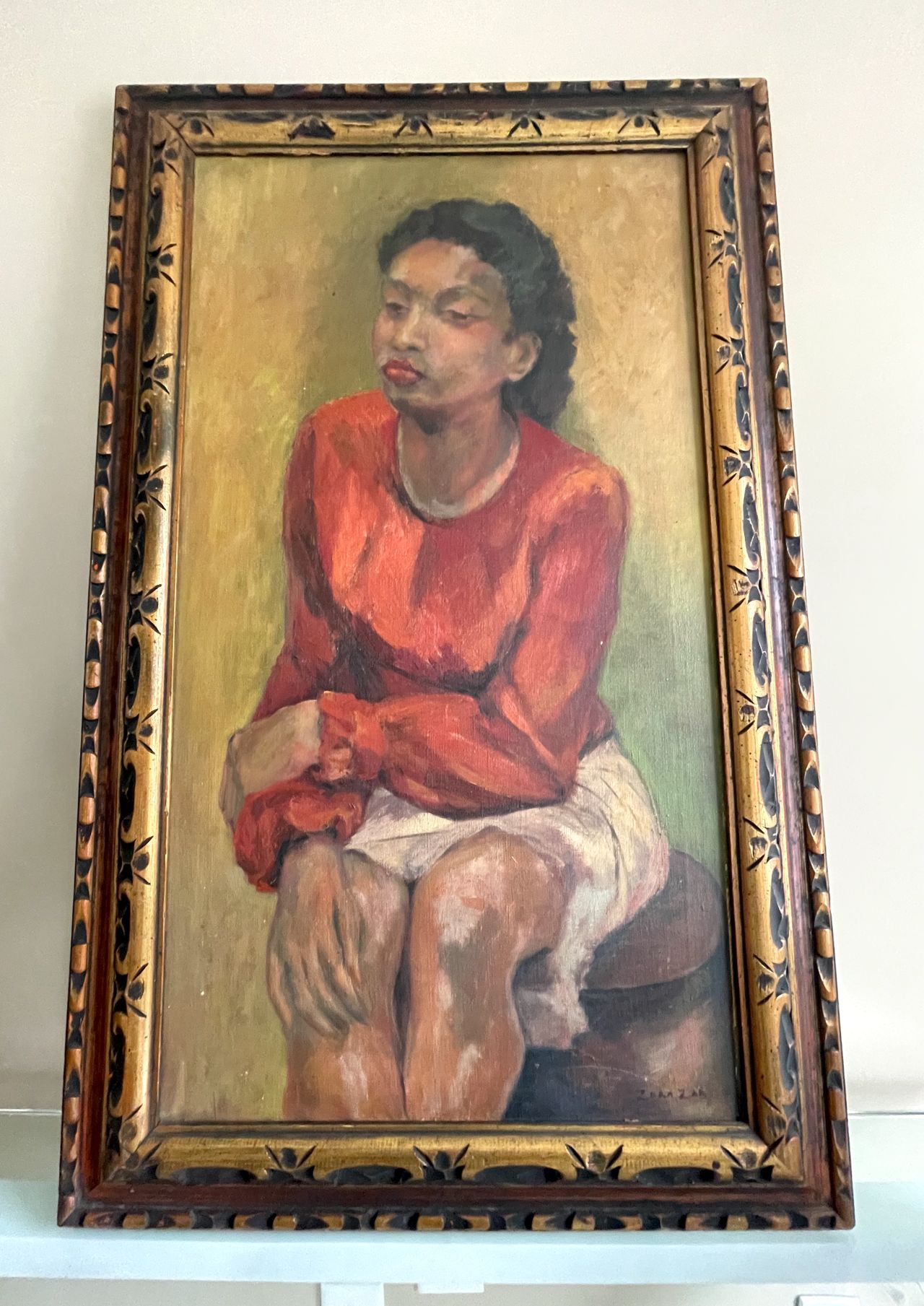 The Painting
My great-grandfather, Jozef Zak-Marusaik was a Czechoslovakian diplomat, artist, and screenwriter.
His daughter, my grandmother, was an oil painter.
At one point, she and my grandfather owned two art galleries around Chicagoland.
I have early memories of going to their home, stocked wall to wall with paintings, stuffing my belly with Czech bread dumplings.
My grandmother's painting is a treasure and testament to my ancestral roots; a declaration that artistic expression is part of who we are.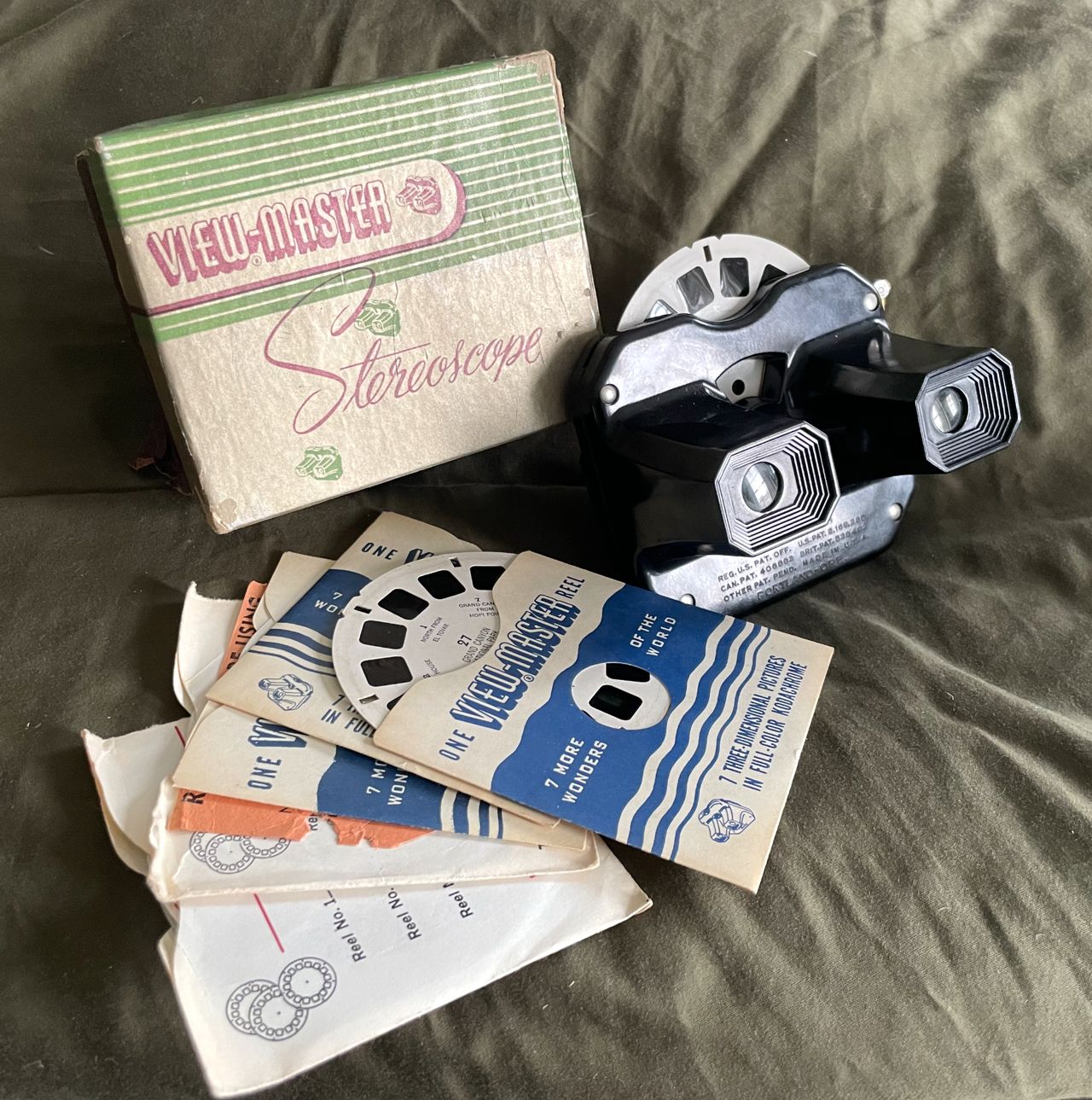 The View-Master
This View-Master belongs to my mother.
She may be wondering where it went.
Its reels, printed on Kodachrome with distinctive colour and texture, fill me with delight.
Peering through the barrels, one can explore the Grand Canyon, Rocky Mountains, and Yellowstone.
My favourite slide shows three Native Americans in ceremonial dress.
What I appreciate most is its tactile nature.
The sound it makes as it transitions from one slide to the next. The sensation of the reel clicking into place. The three-dimensional imagery, frozen in time.
It invites you to get lost in the moment.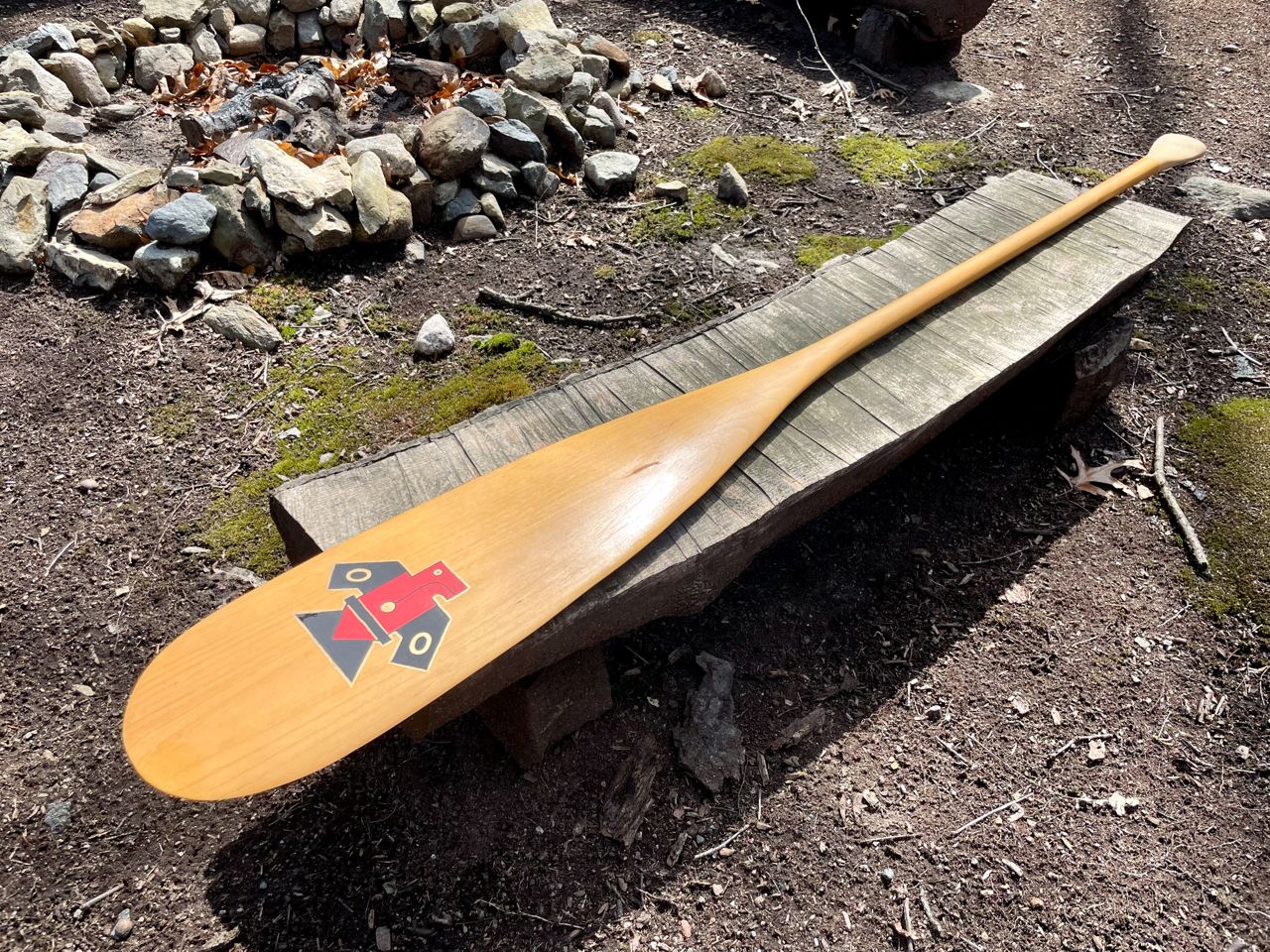 The Camp Paddle
Tanager Lodge was a remote wilderness camp tucked away in the Adirondack Mountains.
It opened in 1925.
My husband's grandparents met there, beginning a legacy that spanned several generations until the camp's closing last year.
This is where we met.
He was the boatman. I was a counsellor.
Each summer, he taught the oldest campers how to hand-carve canoe paddles from a block of white pine.
He made me this one during our last summer there.
The paddle reminds me of those summers, when life was pure.
The camp was completely off the grid.
Lying on the point, you could see every star in the Milky Way. The aurora borealis if you were lucky.
The Double Boiler
My maternal grandmother was born and raised in Iowa.
She was a teacher and a homemaker.
I think this was her mother's double boiler, let's assume it was.
As a teen, I lived off the rice pudding it produced.
Its toasted meringue topping with pearls of caramelized sugar was the edible embodiment of love.
The recipe, consisting of five common ingredients, appears simple.
The challenge is in the technique.
Knowing when to take the pudding off the range and how firm the meringue should be can only be achieved through trial and error.
Getting it right is like pulling off a successful séance.
The spirit of Gram in dessert form.
Before you know it, she's gone.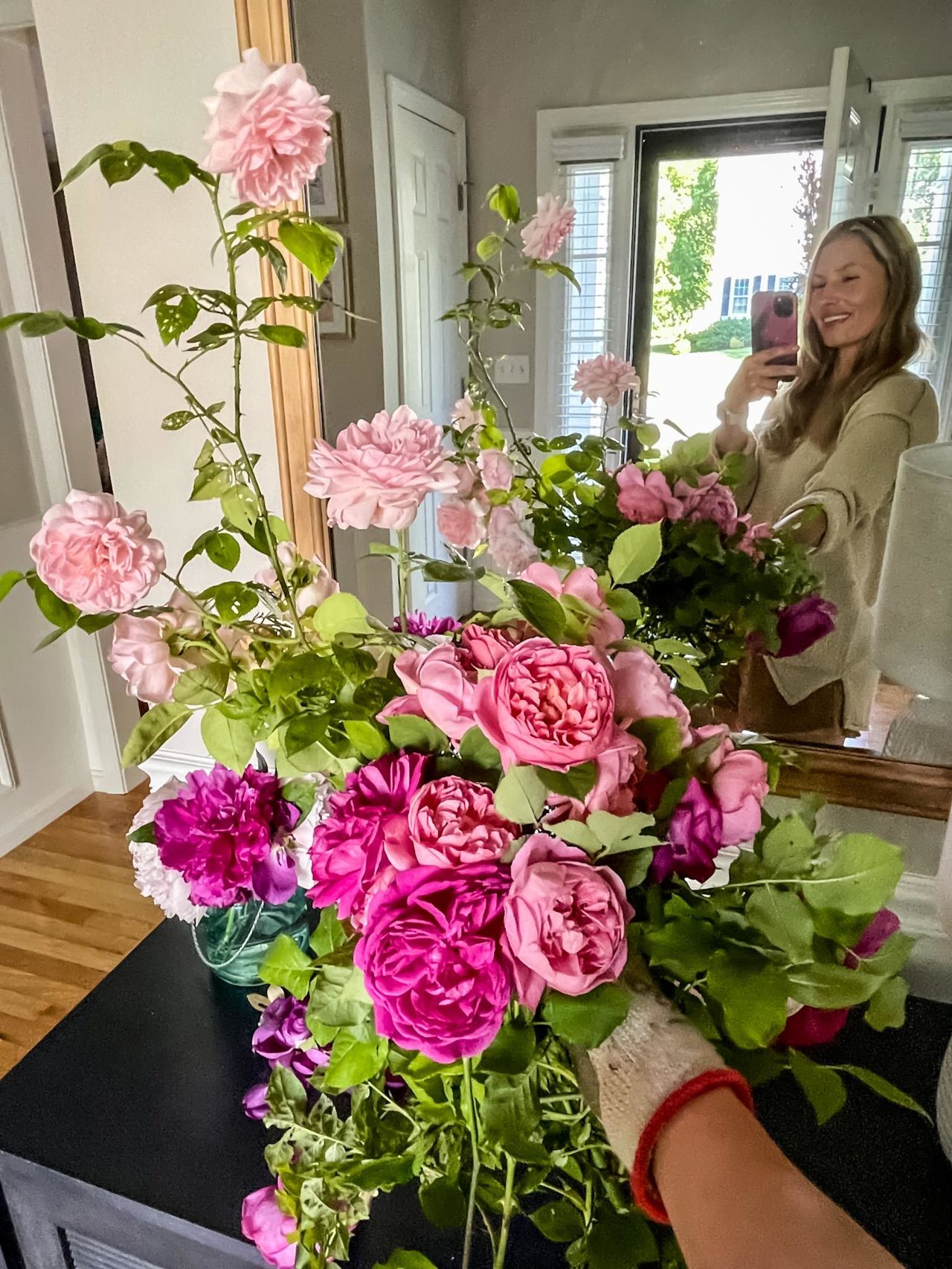 The Cutting Garden
In early June my English roses put on a dazzling display of colour and fragrance.
I don't hesitate to bury my nose in them.
When my home is filled with rustic bouquets of fresh flowers, I feel an incredible sense of gratification and awe.
The task of creating each bouquet provides something wild, intricate, and beautiful to focus on.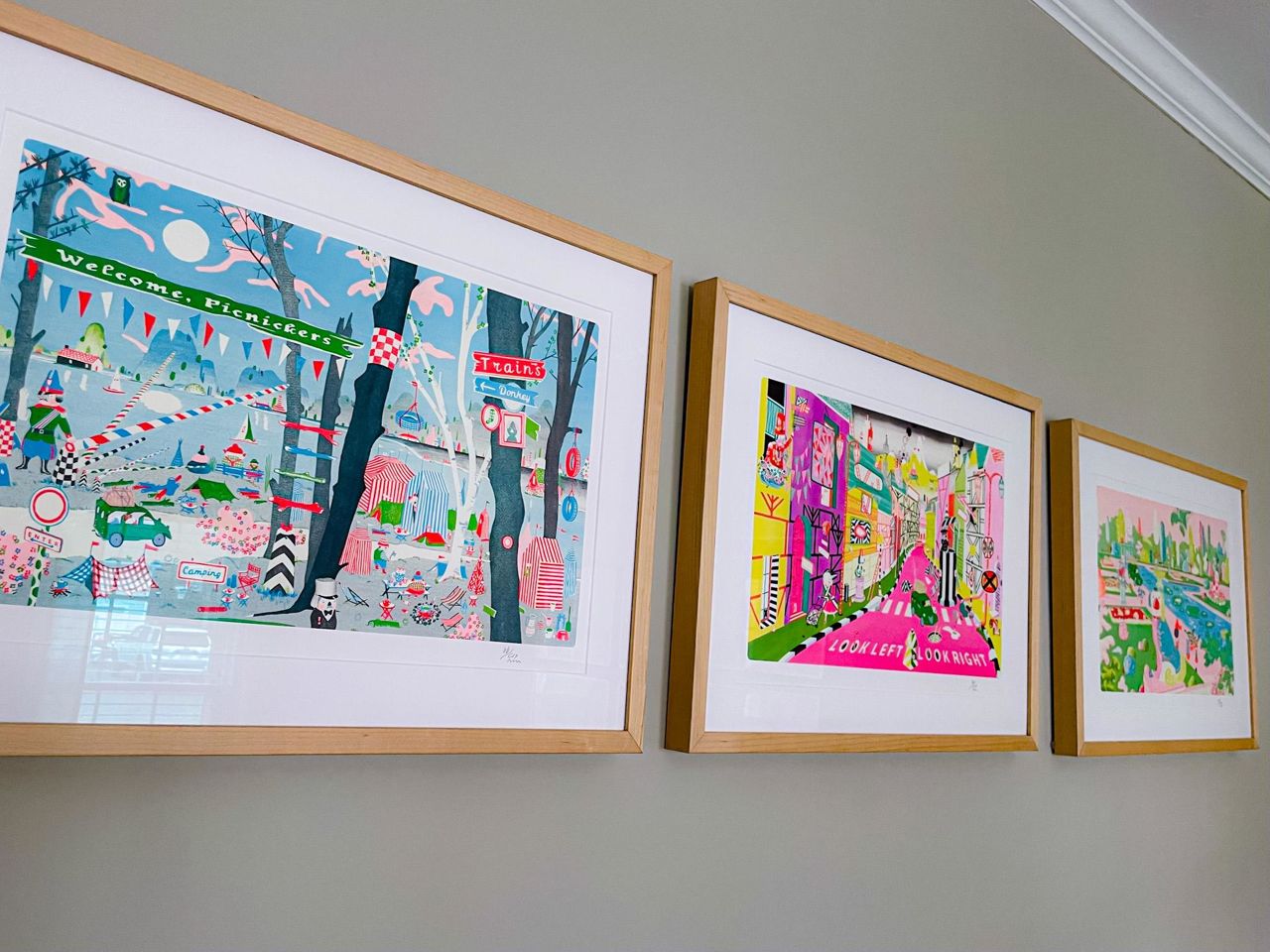 The Prints
These prints are a neon dream of endless fascination.
From the pages of celebrated Irish illustrator, B.B. Conin's seek-and-find books, these vibrant prints are quirky and distinctive.
Chaos and colour.
They hang prominently in my office where I'm rewarded with a new detail each time I look at them.
The Baloney Knives
Gifted to my maternal grandmother from her Aunt Nell in 1947, these antique fruit knives came with a backstory.
And what's a good story without a few embellishments? The box contains a tea-stained index card that reads:
Lorraine; I don't know for sure how old these fruit knives are. My great-grandfather on Mother's side brought them over from Germany when he came over to marry my great-grandmother. They were always kept in the original box but were never used and were handed down until they became my mother's and finally to me.

My mother died in 1905 and they have been mine ever since. All of our family are old and Sister and I talked it over and we want you to have them to do with as you want. I don't know if old antique things appeal to you or not. But you could sell them if you don't. The lid came off the box from age and I taped it on. I am sure they are over two hundred years old, maybe much older. My great-grandmother died many years before I was born. I will soon be 75 years old. Her daughter was my grandmother. She died when I was 24 years old and she was 97 years old. My mother was her 13th child, the baby of the family.

Please excuse my errors. I see I made plenty of them. Oh boy. You're a teacher too. Woe is me.
Upon taking possession of the knives, I went in search of their history.
A little Google sleuthing revealed that they were forged in the early 1900s and made in abundance.
At the time my grandmother received this bit of folklore, they were between 20 to 40ish years old.
While of little monetary value, these knives illustrate the intrinsic value of storytelling.
The tale will keep them safe until they are two hundred years old, maybe much older.