News
​Harry George Hall photographs the ephemeral fen skaters
New personal short from the Fresh Film director.
Fresh Film Director/Photographer Harry George Hall's new personal project Fen Skaters has landed and the response has been unimaginable. Featuring in the Guardian and on the BBC the project has spread quickly all over the world.
The project began during the winter of 2022, Hall began reading about fen skating which dates back to the medieval period when farmers would skate on sharpened old animal bones on frozen fenland. The fenland is created during sustained periods of cold weather, where flooded meadows freeze and create the ideal and safe terrain for skating.
The perfect surface relies on just the right amount of flooding prior to a cold snap, which makes fen skating a rare and infrequent sport. Optimum conditions enable less than a handful of skating days every few years and as a result make it a tricky project to shoot.
Unlock full credits and more with a Source + shots membership.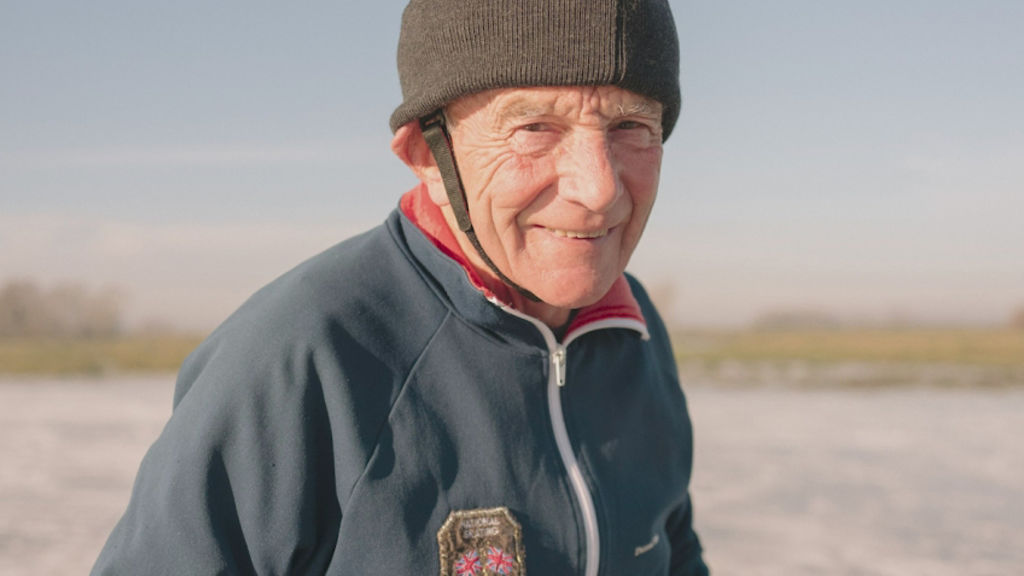 After subscribing to weather alerts for obscure corners of East Anglia, Hall made many trips to fen skating 'hotspots' to find thin or melted ice, rain, flooded roads, no sign of wonky telegraph poles (the meeting point), no skaters and darkness. But he knew when the conditions aligned, it would be worth it.
As Hall describes "I met NHS workers skating before shifts and I met ice hockey players practicing for free instead of on a rink. I met farmers taking to the ice after feeding cattle, people wearing the skates of their grandfathers, locals who told me about how their parents had taught them on the same fen, speed skaters, first time skaters, skaters with broken ribs, people in their late 70's who found skating easier than walking."
Alongside the photo project Hall wrote some words which reflect on what he saw, the people he met and how it felt watching the series reach other countries. Narrated over a short film Hall explains "The words were inspired by a conversation I had with Richard, one of the skaters: "Fen skating is a great metaphor for life, enjoy it while you can".