What's the best music video you've seen recently and why?
Hmmmm I love the work of Director Nathan James Tettey, he's been working with UK's Grime artist Dave and more recently Ghetts and others. Dave - Black was a special one and he's been keeping them coming since that was released.
Unlock full credits and more with a Source + shots membership.
Show full credits
Hide full credits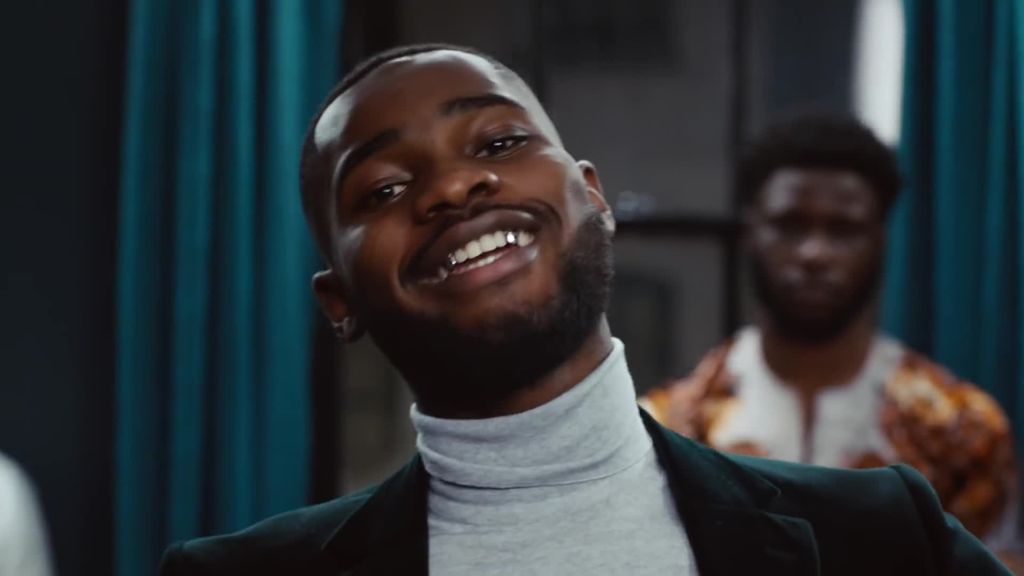 What's the first music video you remember being impressed by?
Oooh what?! That's tough - I've viewed so many over the years and music videos have come a long way baby. So what I was once impressed by may have been forgotten for a something that left a new impression. Thinking back perhaps the first music video I was ever impressed by, could've been for Sinéad O'Connor - Nothing Compares 2 U directed by John Maybury, it's so simple and powerful. Also Radiohead - No Surprises directed by Grant Gee, where Thom Yorke is singing his head encased in a glass helmet which slowly fills up with water, And Massive Attack - Unfinished Sympathy, I think these are three of the most powerful performance videos.
I also feel the need to mention the music video collaborations between Fat Boy Slim and Spike Jonze . There was Praise You which Roman Coppola co-directed. I love the guerrilla nature of it and the goofiness. I think it was kinda groundbreaking at the time because of the dance group and meta concept, Spike Jonze is a huge inspiration. Also Weapon of Choice which features Christopher Walken doing some genius dancing and flying around an empty opulent hotel, it's basically what you can imagine I'm doing when I'm alone at home.
I also have to mention Roger Sanchez - Another Chance directed by Philiipe Andre. This music video has never left my psyche, I absolutely love the concept like aforementioned Praise You, this film is also quite meta and the storytelling is on point. The metaphor of the girl walking around with this giant heart is just so brilliant, the short story aspect it's a great example of how music videos can tell stories creatively whilst still retaining a sense of realism and relatability.
And what's your all time favourite music video?
Impossible, I just can't choose one! I am obsessed with the collaboration between artists MIA and Romain Gavras, I would have to say the videos for the tracks Born Free and Bad Girls are two of my all time faves and I'm also in awe with the music video by directing ensemble Megaforce for the Yeah Yeah Yeahs - Sacrilege. It's superbly done, a story playing out all in reverse, incredible storytelling, visual direction, characters and acting, all culminates in an intensely brilliant piece of filmmaking, just so very good!!
What other directors/artists do you look to for inspiration?
I recently saw the exhibition of Jean Debuffet works at The Barbican and would have to say I found him and his work super inspiring. He began a successful career spanning over 40 years that began at 41! His work is provocative and humorous, he called it 'Raw Art' I'd like to think there's elements of that across my work, provocation, humour and a rawness.
What are you listening to at the moment?
Podcasts, Hidden Brain is a favourite. Music all day errrry-day a mixture of hip-hop, soul, dance, classical. I listen to so much music because of the music/chat based breakfast radio show I host every week.
What's your favourite bit of tech, whether for professional or personal use?
It's boring but I guess my iphone... Shazam and Picture-This are my fave apps.
What artist(s) would you most like to work with and why?
I would love to work with Alewya who has dropped some great records over the last year, I love her sound, energy and vibe.
Also Priya Ragu, I'm loving the sounds and creative approach. If either of you are reading this, hit me up, let's make some movie magic!
Unlock full credits and more with a Source + shots membership.
How do you feel the promo industry has changed since you started in it?
Technology has made filmmaking more accessible and so there's a bit more representation and creativity. There could definitely be more though and I look froward to there being a more equal playing field open to women and people of colour in film making.
Where do you see the music video industry being in five years' time?
Directors getting a share of the streaming revenue of videos they create, maybe... And immersive music video/film experiences where the viewer can enter into the story digitally.
Tell us one thing about yourself that most people won't know...
I'm an ambivert, it's somewhere in-between an introvert and extrovert... so I need as much time alone as I do with people.