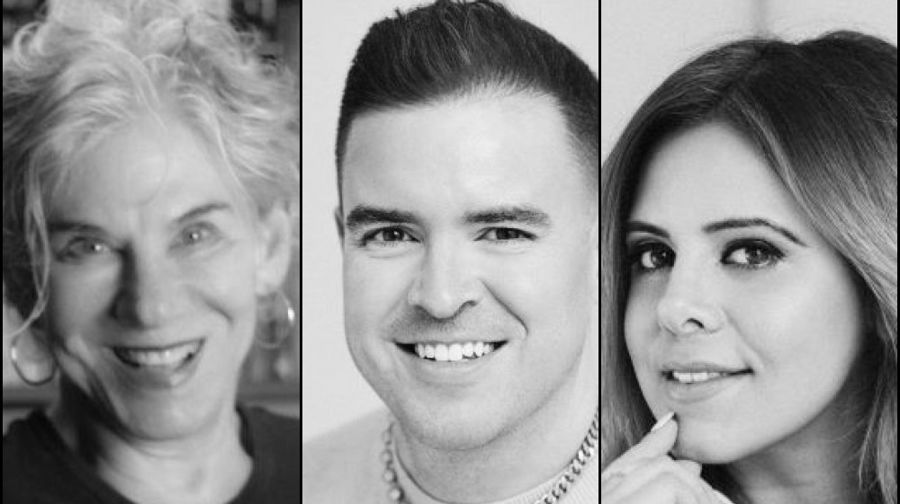 News
Quriosity Productions adds Thick & Thin and Asprodites Reps to national sales team
New relationships cover the Northeast and Southeast, allowing this minority-owned company to broaden its reach to agencies and brands.
Quriosity Productions finally has a full house when it comes to being represented in the US from coast to coast.
The company has just announced the signing of Thick & Thin, the newly-launched repping firm founded by Bobby Rowe and Sabrina Mehar, for Northeast representation, and Asprodites Reps, the New Orleans-based repping firm led by Ann Asprodites, for the Southeast. They join current Quriosity reps Sarah Gitersonke of SG+ Reps, who covers the Midwest, and Julie Koellner of Remedy Reps, who covers Texas.
"Having Bobby, Sabrina and Ann on board are absolute feathers in our cap," says Quriosity Productions Founder and EP Qadree Holmes. "With the new directorial talent we've added, the directors that are set to come on board and the recent high-profile work we've been doing, everything points to this being a great year for us."
Adds West Coast EP Mark Conley, "Bobby and Sabrina's reputation as accomplished sales reps precedes them. I've helmed a few companies during my tenure, and I was not fortunate enough to get onto their rosters before, so I'm very excited about being able to work with them at Quriosity Productions, especially since these two dynamos have teamed up! We're very much looking forward to a long and successful relationship with them.
"And I've personally known Ann for at least 15 or more years,"' Conley continues. "When I was a line producer and had production issues come up, specifically when filming in New Orleans, I could rely on Ann to pull a rabbit out of her hat and save the day. We have a different sort of relationship now, but I know I can always count on her for support."
The reps are similarly excited about the opportunities that representing a multi-faceted company such as Quriosity will provide them, and what it means to be able to add such a shop to their respective rosters.
"From the moment I met Q, I could tell he was both a powerhouse and a great friend. He's built exactly the kind of company we wanted to align with when launching Thick and Thin," says Rowe. "That's because of their authentic commitment to diversity, as well as their hyper-competence and creative chops. We have absolute faith that any project that comes our way is in good hands with the Quriosity team. With just the first few projects we've brought then, we've been constantly impressed by the depth of talent they've brought to the table. It's an honor to be representing them."
"Q is an absolute magnet," adds Mehar. "We knew immediately that whatever he'd created at Quriosity, we wanted to be a part of. This is an incredible company, representing an array of diverse talent with a very clear understanding of how production works. We are thrilled to have them on our roster and look forward to breaking new ground with them."
"As it so often is in our industry, Q and I were introduced by a mutual friend who thought we would click, and click we did!" says Asprodites. "His humor and perspective of our industry, along with his journey to improve, evolve and build a progressively diverse company, make me proud to be part of his team. And I've known Mark Conley for a long time; so it's a pleasure to finally work closely with him."
"Here at Quriosity Productions we like to say we're minority-owned and always diverse," says Holmes. "The integrity we put into our work is as valuable as the team we work with. With this line up of knowledgeable and well-connected marketing and sales pros, there's no limit to what we can accomplish."