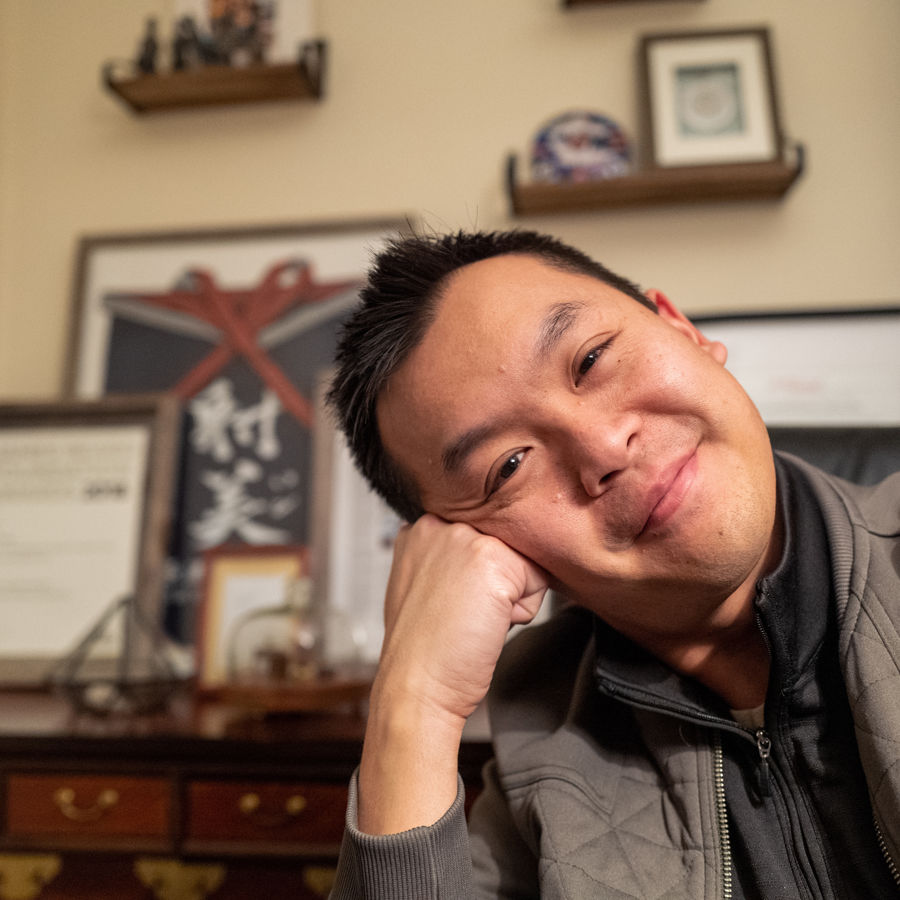 Inspiration
Andrew Gooi: A Few of My Favourite Things
Ataboy director, food photographer and cinematographer Andrew Gooi talks us through some of the tasty treats that keep his work creatively vibrant.
Malaysian-born and Minneapolis-based Andrew Gooi has had food at the heart of his work from the get-go.
The Ataboy director, food photographer and cinematographer has collaborated with brands like Uber Eats, Red Lobster, Popeyes and Panera Bread, as well as founding the entertaining (and mouth-watering) Food Talkies, a collection of short films that celebrate traditional cultural cuisines.
Unsurprisingly, his Favourite Things lean towards the foody, with a sake brewery apron and an award for his tasty visual blog up on the menu.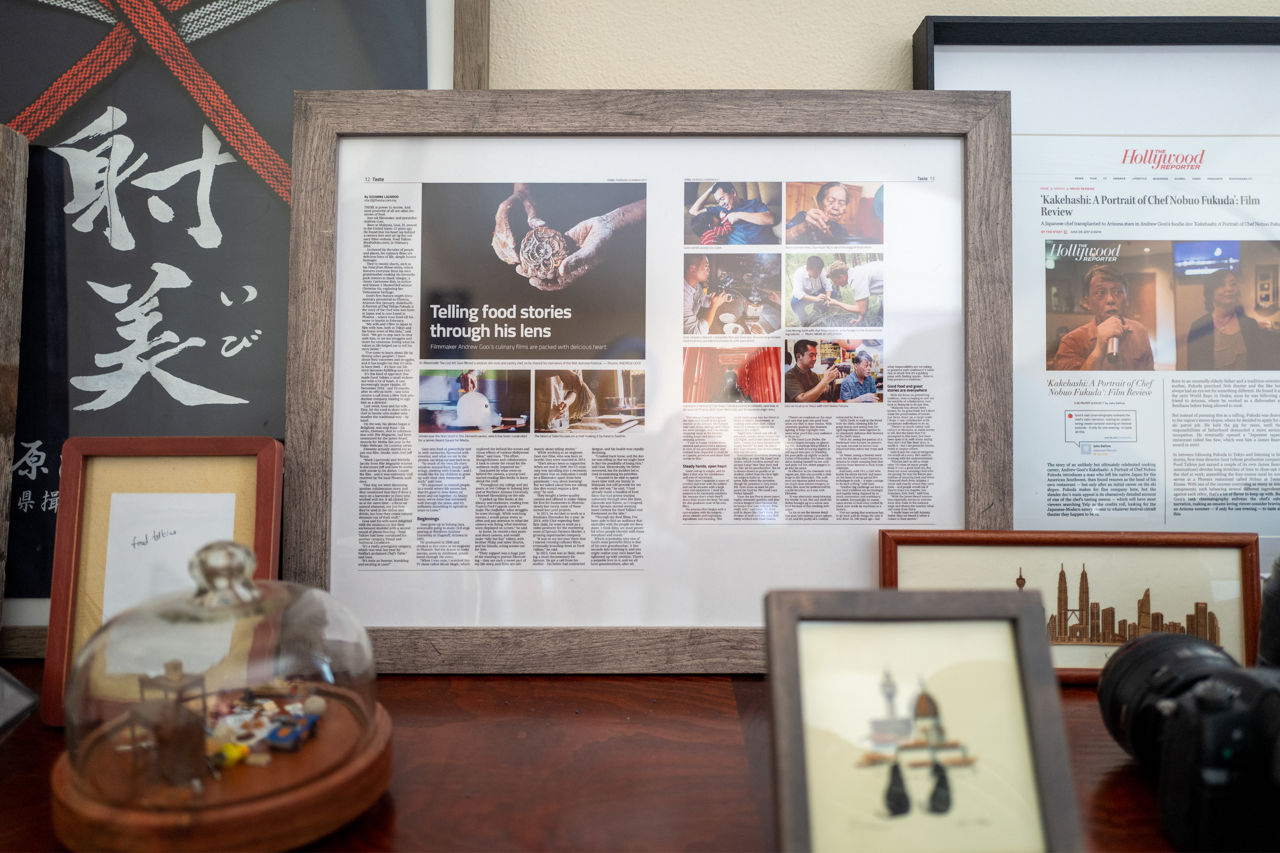 The Newspaper Article
I was born and raised in Malaysia, and early on as a teenager, with dreams of being a filmmaker, I had come across an article in the national newspaper, The Star, and read an article highlighting successful Malaysians abroad - and it featured the one and only Michelle Yeoh, the Malaysian-born actress.
I was so inspired by her story and her journey towards working in film, and I was so pumped to learn everything I could about the business.
Many, many years later, the same newspaper would write about my food documentaries and work, and it was a true honour!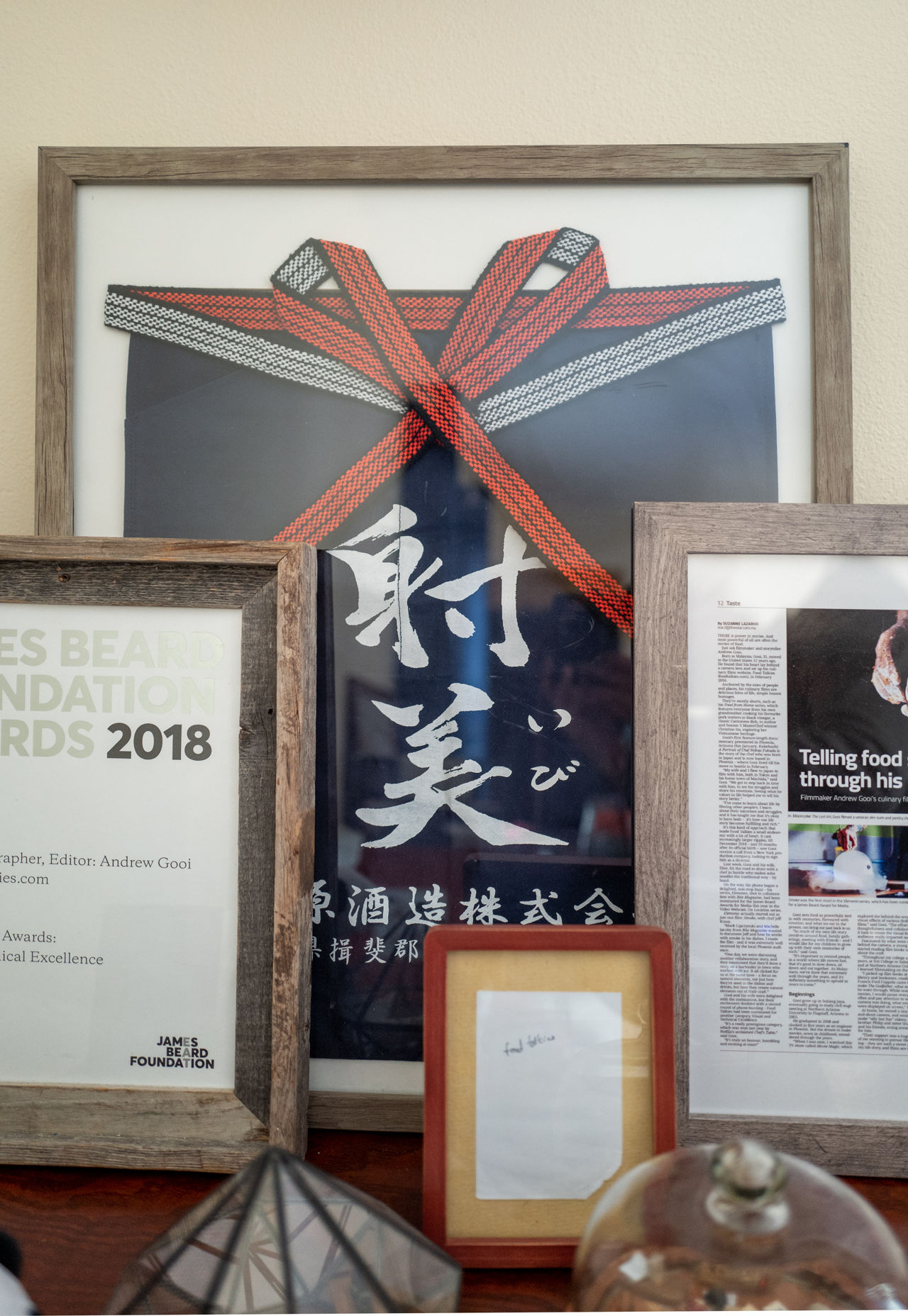 The Apron
This apron was a gift from one of my documentary shoots in Japan for one of the country's smallest sake breweries, Sugihara Sake Brewery.
It was such a lovely shoot and we followed the brewer, Yoshi, every step of the way - seeing the hard work he puts in to make sake every year.
One of the memorable moments I remember was filming him scrubbing rice by hand for over an hour - in a room with high heat and humidity that we cannot leave during that time.
I just remember enjoying myself so much that it affirmed to me how much I enjoy filming documentaries in the food/drink world.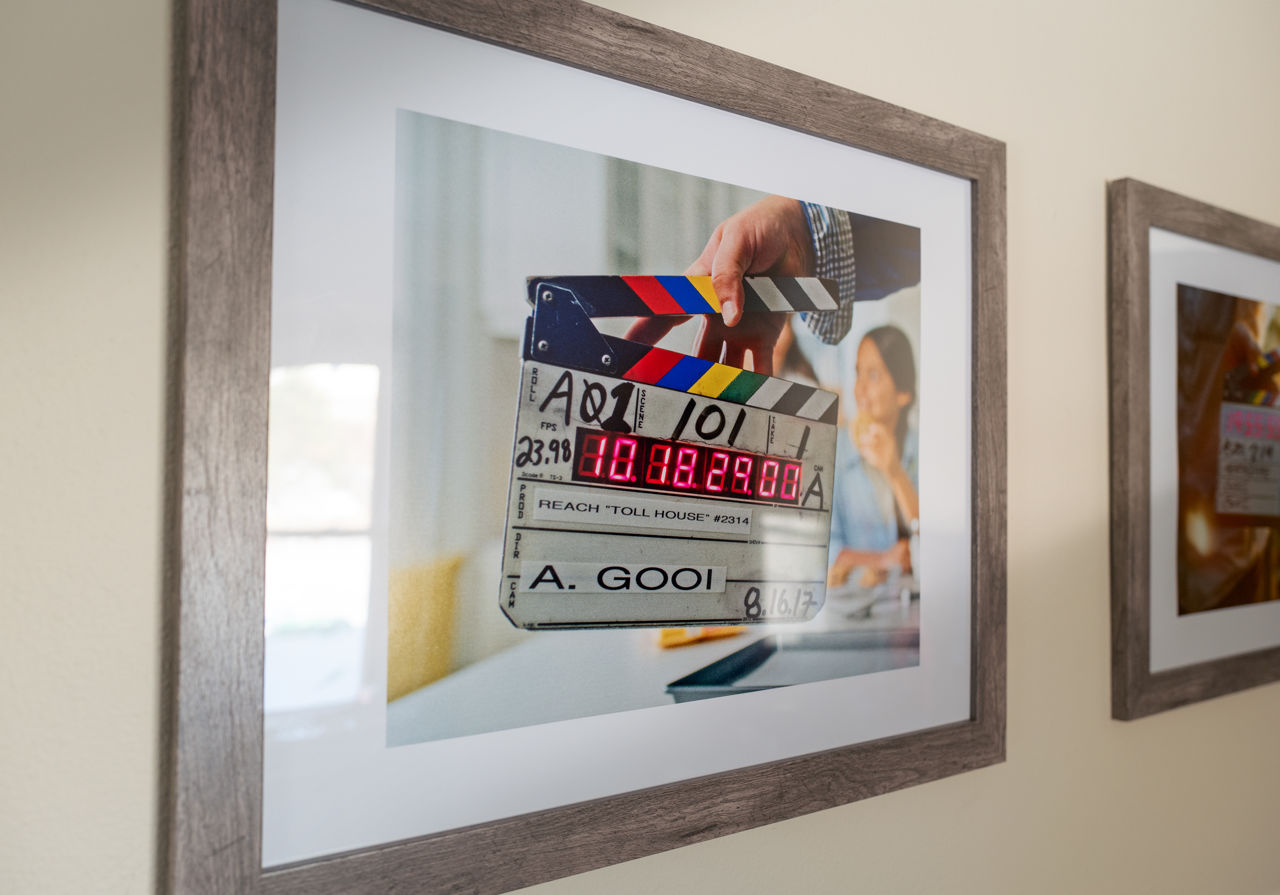 The Clapperboard
I have shots of clapperboards from various commercial shoots, and this one, in particular, marked the first time I shot a TV commercial.
Coming from documentaries, it was a huge transition, not only from a budgetary standpoint but the crew size as well.
Gosh, this commercial was for Nestlè Toll House, and it was so big that production shut a whole street down in LA - that was a sight to see!
And a huge lesson in working with that team size!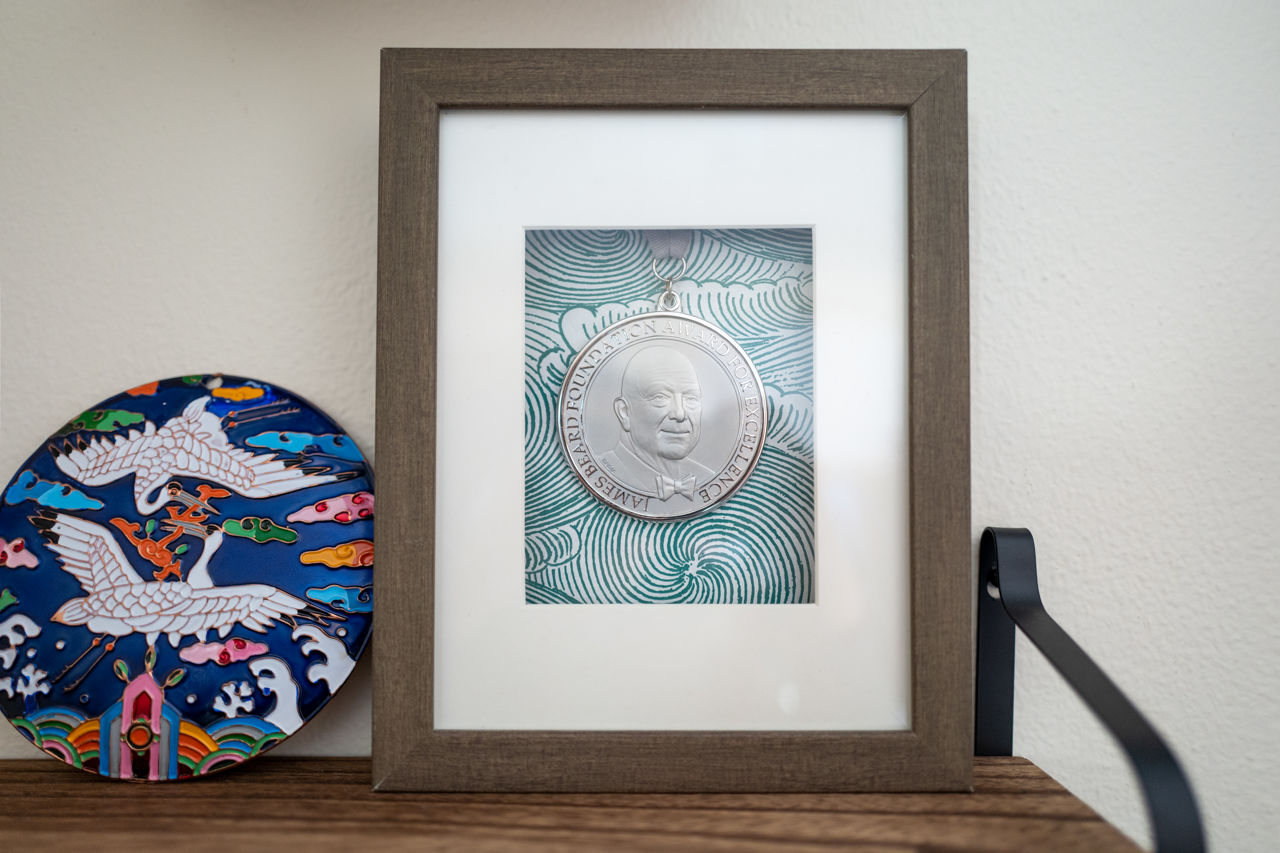 The JBF
This award means a lot to me! In 2015, while working a full-time job and trying to find a vision for the type of content/videos I like to create, I made a little documentary video about my grandmother and her cooking.
That led to creating a whole series about food traditions around the world. I then put them all together as a blog/website called Food Talkies.
What started as a simple blog ended up nabbing multiple nominations and an eventual win at the James Beard Awards for 'Visual & Technical Excellence.'
I couldn't believe my little blog would join winners such as Netflix's Chef's Table and Anthony Bourdain's Parts Unknown - they're huge inspirations to me!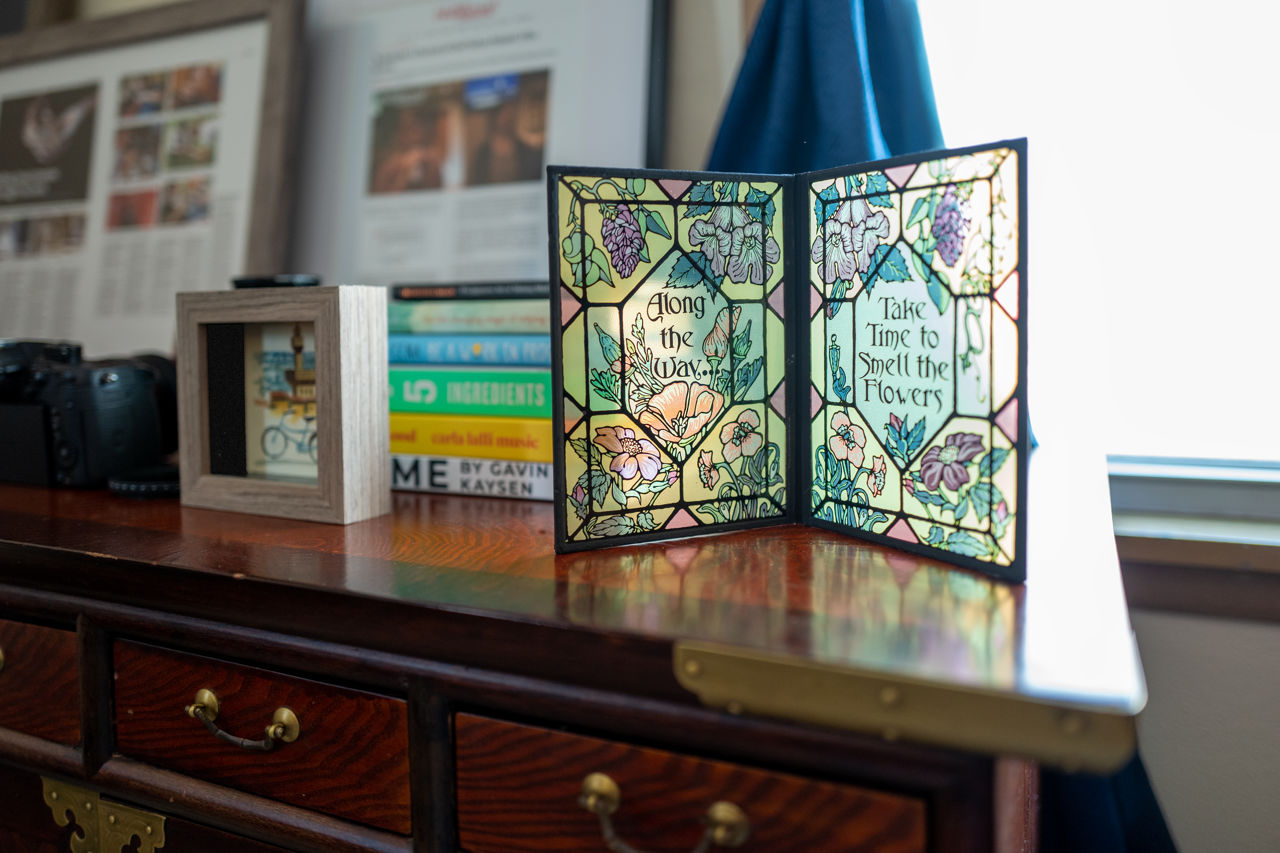 The Sign
I found this randomly at a store, and it spoke to me.
I was working through a huge travel show at the time and was feeling burnt out - this little glass sign was the reminder I needed.
I needed to enjoy every step of the way, the quality of my time, no matter the type of work, is all up to me!