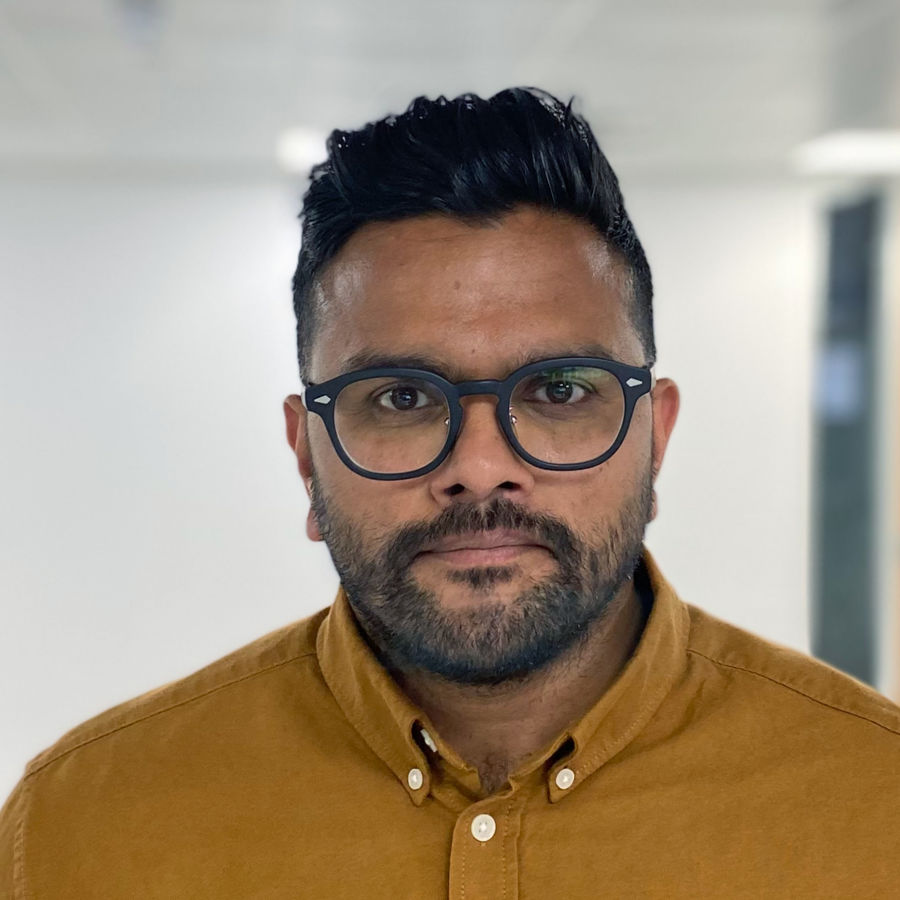 Inspiration
Peer Review: Omair Barkatulla
Omair Barkatulla, the Visual Design lead for giffgaff, working on the design system, UI design, and branding, reflects on the great Visual Designers past and present in our inaugural new Inspiration column, Peer Review.
Who are three contemporaries that you admire, and why?
Peter Ng has done an amazing job at Uber as a product designer; the little interactions, the animations, icons. Their use of simple black and white functionality is really well done.
I love the work of an agency called Gretel NY particularly their identity design for Masterclass, the online learning platform. Seems their in-house design has done a great job translating that strong typographic style to the app, making it such a pleasure to use. Their creative director is Christopher Brown. Their UI is so slick, I guess it helps that their content is always stunningly filmed.
Monocle Magazine is a brand that designers love. Their shops, their digital presence, their podcast art, such great classic style, and they are so consistent, they never drop the ball. Kudos to their creative director Robert Spencer Powell and their team.
Unlock full credits and more with a Source + shots membership.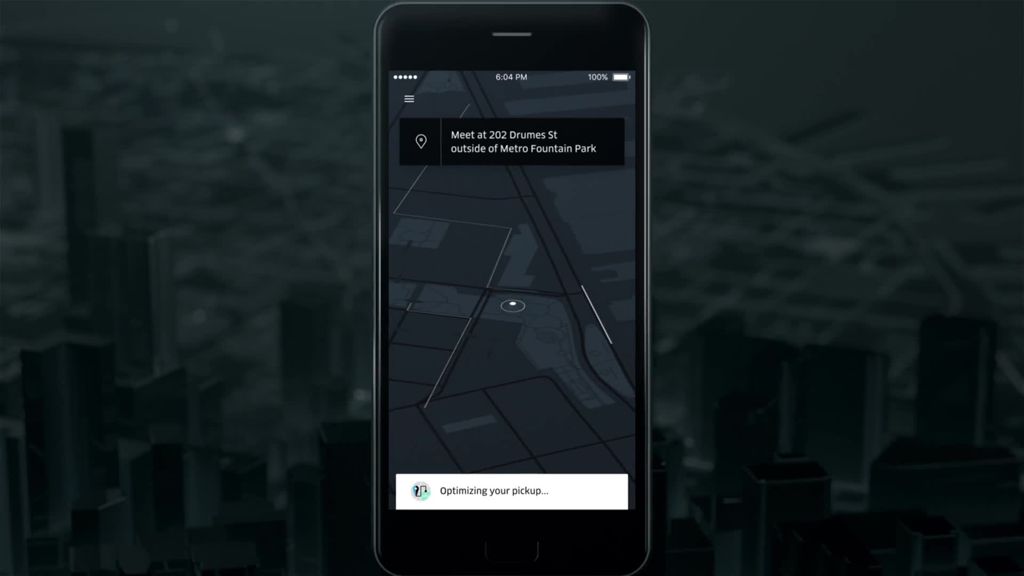 What are some pieces that you think embody excellence in your profession?
I'm a fan of the aesthetics and usability of Airbnb and Uber, their use of illustration, icons, and human-friendly UI. They are clear and accessible, and efficient and joyful, and both have bold elements that really make them stand out.
I also love an app called Treatwell - the branding agency Design Studio worked on their branding. It's such a smooth user experience, and the colour palette and typography is really well done. Joe Wicks' app, The Body Coach, is really fun and bold, designed by a studio called Ustwo in collaboration with Koto.
What do you like most about the work that you do?
When users interact with our work, and it looks good and works smartly, it's a great feeling. It's that day-to-day helpfulness that we can bring to people's lives. Good design can persuade, give joy, inform, and make useful information stick.
Nobody ever went to a café or looked at an app and said there's too much personality. We designers get to create that personality every day.
Unlock full credits and more with a Source + shots membership.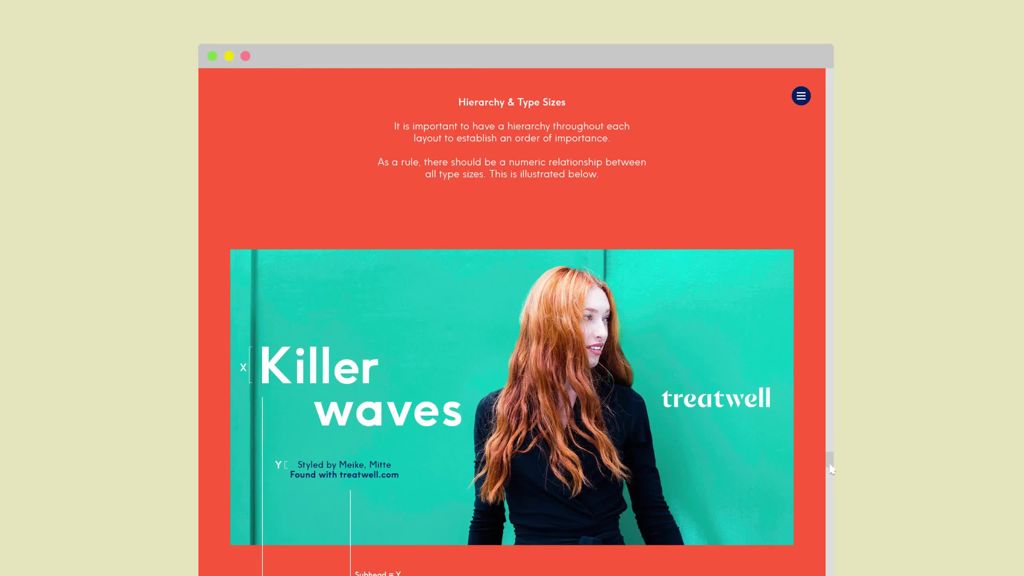 What is the process for becoming a Visual Designer?
I think it's essential to learn something about typography, how we read words and how different typefaces affect communication. Karim Habib, who used to head up BMW's design department said typography's emphasis on proportion makes it such an important part of the basic design curriculum. Perfect proportions of letters lend themselves to car design, and I'd extend that to design of anything visual.
Visual designers should learn some history to know the legacy of some of the great graphic designers and artists, so you know whose shoulders you are standing on. Then learn how the final outcomes are produced, learn about the restrictions of code and screen formats.
Mobile design is different from desktop design. Make sure the experience isn't slowed down and make sure it's accessible. Visually that means, don't make the type too small or hide important things unnecessarily. You don't put yellow type on white as the contrast is too low. It's good to learn about motion and animation, and getting the timing right for good interaction.
Above: Examples of Jan Tschichold and Saul Bass' work
Who was the greatest Visual Designer of all time? Why?
Perhaps Jan Tschichold. Not only a master signwriter, calligrapher, and typeface designer, but a pioneer in book layout and typography, which is totally relevant to web and app design today, we are still essentially designing how words will be read on a rectangular surface. The guidelines he advocated can help current designers, he really broke away from the status quo in his promotion of dynamic asymmetrical design.
Also, I have to mention Saul Bass, for his creative combination of graphic design and animation. And he did it before desktop computers when animation was so manual. He has such an amazing body of work, and anyone who is ever designing graphics that move should look at his legacy.
Who was your mentor?
Ahmad Saqfalhait is a Palestinian/Jordanian designer, educated in Tokyo, and now teaches at the American University in Cairo. So he's a well-traveled, world-class poster designer/educator/tea enthusiast who I got to know and trust.
Also, Lex Guerra is a British-Mexican creative/art director, we've worked together for years on a few projects. Great branding and editorial design knowledge and great taste. He lets you know when it's no good, or that's definitely the one. That's what a designer needs.
Who's the next great Visual Designer to watch out for?
One to watch is a young designer Nada Hesham who has started a design studio, 40 Mustaqel. I knew her from Cairo in Egypt, when I was working there as a lecturer. I like what she's doing, because she has great taste, and substance, and isn't just going with an 'international' style. Whether English or Arabic typographic design, exploring what makes a design 'Arab'.