Inspiration
Playlist: Charlie Robins
We speak to Agile Films director Charlie Robins about his 360-degree spinning camera rig, The Duke Of Wellington, and the state of the promo industry.
What's the best music video you've seen recently and why?
Doechii - Crazy directed by C Prinz. There are seriously so many to choose from but this sticks out to me, powerful in every single aspect. I feel like it should have got more recognition than it did (it was banned from youtube for obvious reasons). The combination of killer choreography, incredible cinematography, perfect casting plus the fully charged, super brave performance from Doechii made this one of the best videos I watched in the last 12 months.
It just grabs you from the first frame and doesn't really let go. An empowering tour de force.
Unlock full credits and more with a Source + shots membership.
Show full credits
Hide full credits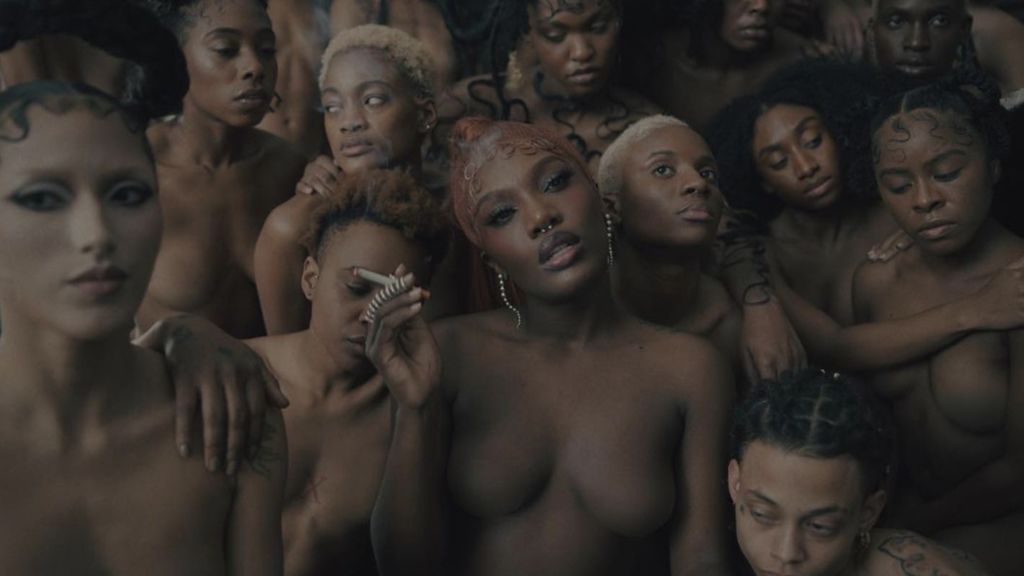 What's the first music video you remember being impressed by?
The first music videos I remember being floored by were the Radiohead ones from The Bends era. Street Spirit (Fade Out) and Just.
There were so many seminal songs and music videos being made at that time. It really felt like a moment and made me want to make some of my own.
And what's your all-time favourite music video?
Its an obvious one but I don't care. Jamiroquai - Virtual Insanity directed by Jonathan Glazer was and still is probably the best ever in my eyes. Everything about that video worked. Literally everything.
I also really loved Rupert Sanders 2009 video for How To Destroy Angels - The Space In Between. That's how you make a simple idea work. Like a Lynchian nightmare. Right up my street.
Also The Chemical Brothers - Star Guitar by Michel Gondry. This list could go on forever, so I'll stop there.
What other directors/artists do you look to for inspiration?
I look at literally everyone and everything. I'll find inspiration in anything from an odd little tik-tok video to painting at an exhibition, to some funny thing my mate said to me at the pub. The amount of weird little notes I've written down for film ideas is bonkers. Something will take me at the time and then weeks later ill read it back and be totally baffled.
Some directors whose work I love right now are Bleu Desert, C Prinz, Dan Streit, Gabriel Moses, Valentin Petit and so many more. I just love how varied and exciting the music video landscape is right now. It's legit annoying how young and talented everyone is.
What are you listening to at the moment?
I'm listening to techno. Lots of hard techno that no one will have heard of. It's what I love. Also, maybe I'm biased but the new Eliza album is incredible.
Unlock full credits and more with a Source + shots membership.
Show full credits
Hide full credits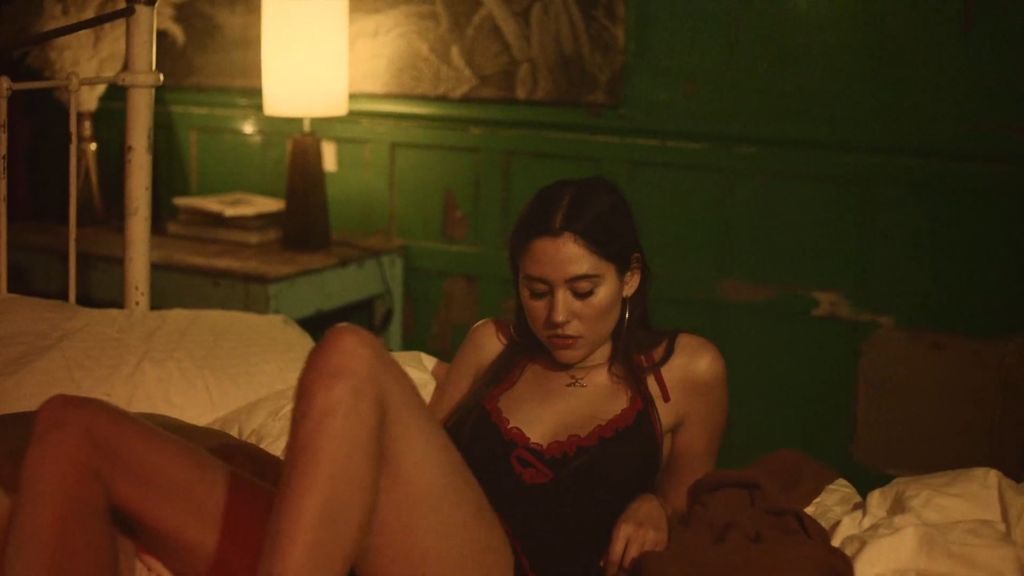 What's your favourite bit of tech, whether for professional or personal use?
Me and a pal have developed a 360-degree spinning camera rig. Which has been fun to explore. We've used it in a few videos of late (Eliza - Lava/Treacle, The Comet is Coming - Technicolor, and Rudimental - Come Over) and we are developing it further so watch this space.
I'm also hugely into volumetric capture, photogrammetry and a bunch of AI techniques. Its equal parts scary and exciting what's happening with AI and I'm very interested in exploring the possibilities before the world is destroyed by a murderous self-aware app.
What artist(s) would you most like to work with and why?
Radiohead will always be my number one. If I make one for them, I will die happy. I've always preferred non-performance videos for dance artists because there's more opportunity to create something weirder and more wonderful. Other than that, I just want to work with artists who are willing to push boundaries, and whose music I admire. Simple really.

Unlock full credits and more with a Source + shots membership.
Show full credits
Hide full credits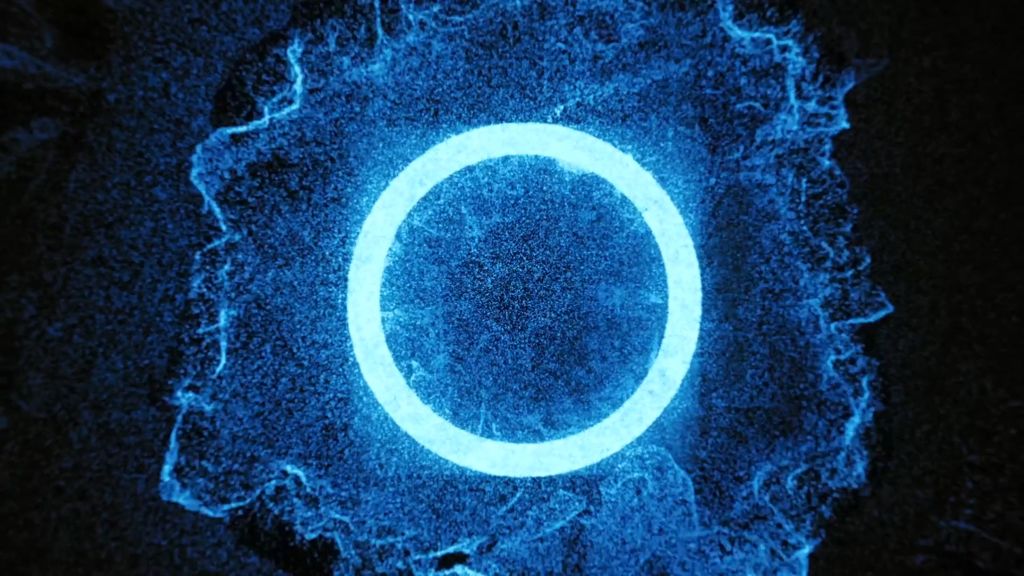 How do you feel the promo industry has changed since you started in it?
I feel in all honesty the music video game is becoming less and less tenable for film makers. It seems set up for a select number of trusted directors who are actually making money. The rest are suffering, at times pitching against 10-20 others with no real chance of being selected. The audience/viewership is bigger than it's ever been but the budgets are getting smaller yet the expectations stay the same or get higher (it's been this way for years). Some of the briefs and outlandish references compared to the money offered are a joke. I feel like a much more selective and considered approach by some commissioners would go a long way to stop the timewasting.
Having said that there's more incredible work being made by more directors than ever so the creative part of the industry is clearly thriving. I just wish the labels would recognise the amount of hard work we as directors put into our careers and adjust the budgets accordingly. I worry for the younger up and coming directors starting out in this game who don't/won't get paid fairly for their undeniable talent. There should be an immovable fee line in all budgets to ensure no one works for free. That would be a start.
Where do you see the music video industry being in five years' time?
I truly feel like some of the most inspiring film work is coming out of the music video industry. I just hope that over the next few years it becomes a more viable career option for upcoming talent rather than just a low-no paid steppingstone to commercials or narrative based work.
Tell us one thing about yourself that most people won't know…
I'm related to THE Duke Of Wellington and also a highway robber who was hung for his crimes. I like to think I inherited traits from both.