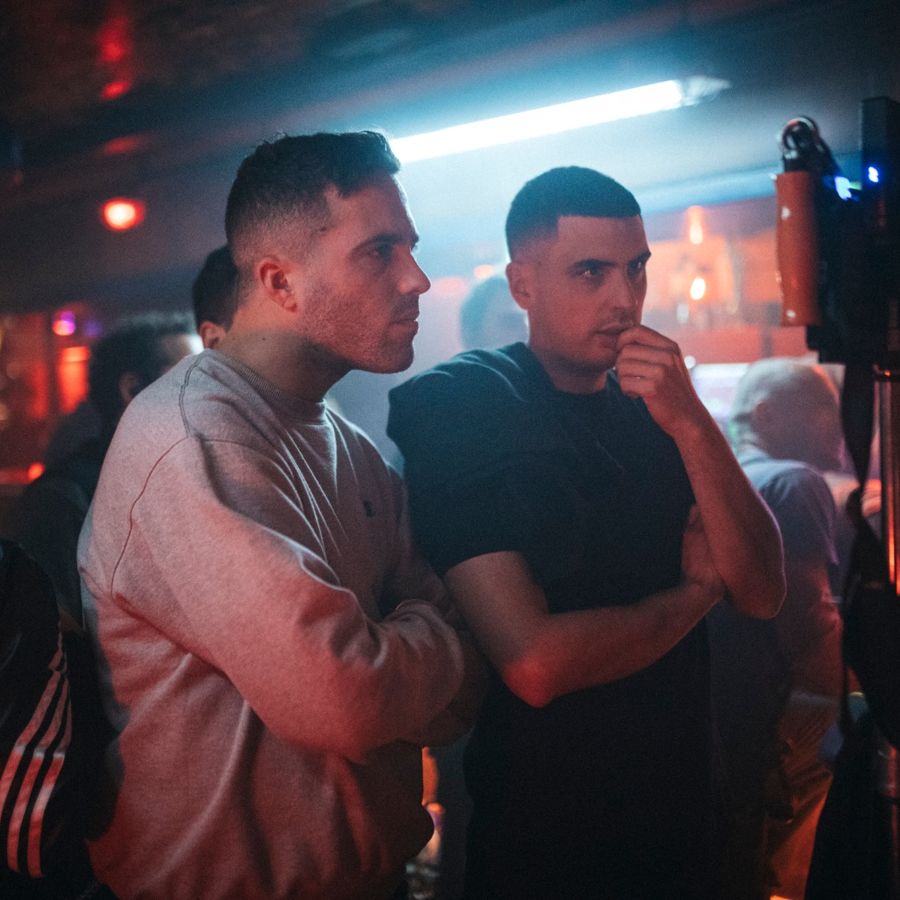 Inspiration
BRBR: A Few Of My Favourite Things
London/Madrid-based film collective BRBR tell us about the items that fill their former butcher's shop turned artistic retreat.
Catapulted to serious recognition with their multi-award-winning Heroes Of Today film, London/Madrid-based directing collective BRBR have got a lot of people's attention.
Comprising of directors Luis Rojo and Nacho A, plus DOP Michal Babinec (along with, enigmatically, 'friends'), the team, repped by BIRTH in the UK and France, Garlic Films in Spain, and Nicholas Berglund internationally, showcase a combination of striking camerawork and heartfelt storytelling which has garnered accolades including shortlists for the triple-whammy of YDA, Saatchi's NDS and shots New Director Award... as well as one of those Cannes Gols Lions.
Here they take us through some of the items kept around their artistic space, including a mixed-up reel with real nostalgic value and a bike that's going nowhere fast.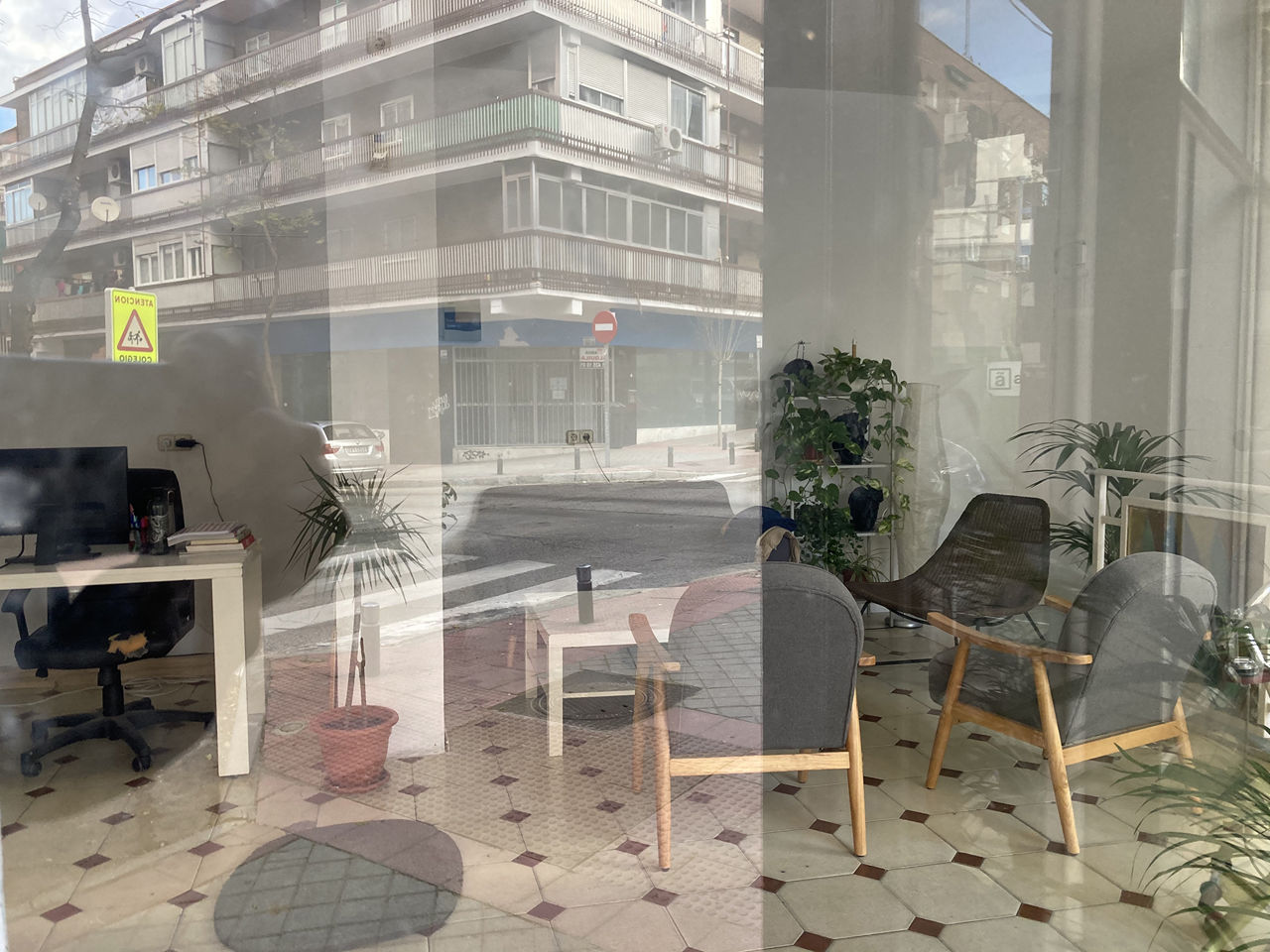 The Office
This is our Madrid office, in Carabanchel, called 'Carniceria'.
It's a nice, two-floor open space in an old butcher's shop that we share with architects, programmers, stage designers, sound designers and other directors.
We all support each other's projects, while building a bigger network of artists and cultural agents. \
It's in southern Madrid, where we grew up and live.
The idea of being within walking distance to your studio, making a living in your neighbourhood, surrounded by your community, it's a big achievement and this place is somehow vital on it.
Think global act local.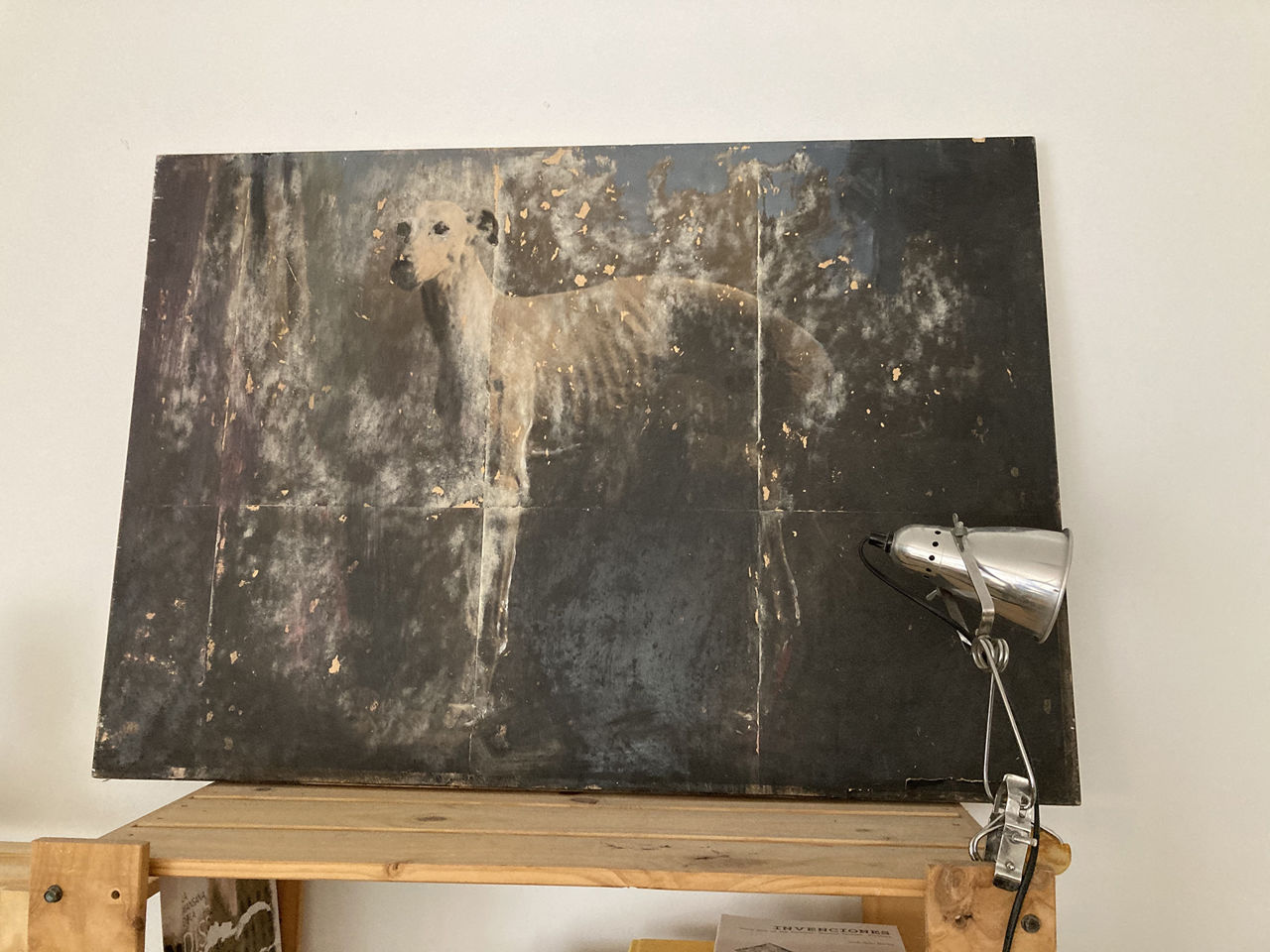 The Arty Prop
This painting, by our much-loved friend and collaborator Carmen Main, was first meant as atrezzo, a prop.
It was for a C Tangana music video we shot a long time ago.
No matter how many times we've moved studios since, we've always kept it with us.
It's an intriguing and beautiful image, something eerie, ghostly, in the dog's eyes.
It reminds us of our first personal projects, surrounded by friends - lots of effort and even more dreams, investing more love than money.
And how that's our motivation still today.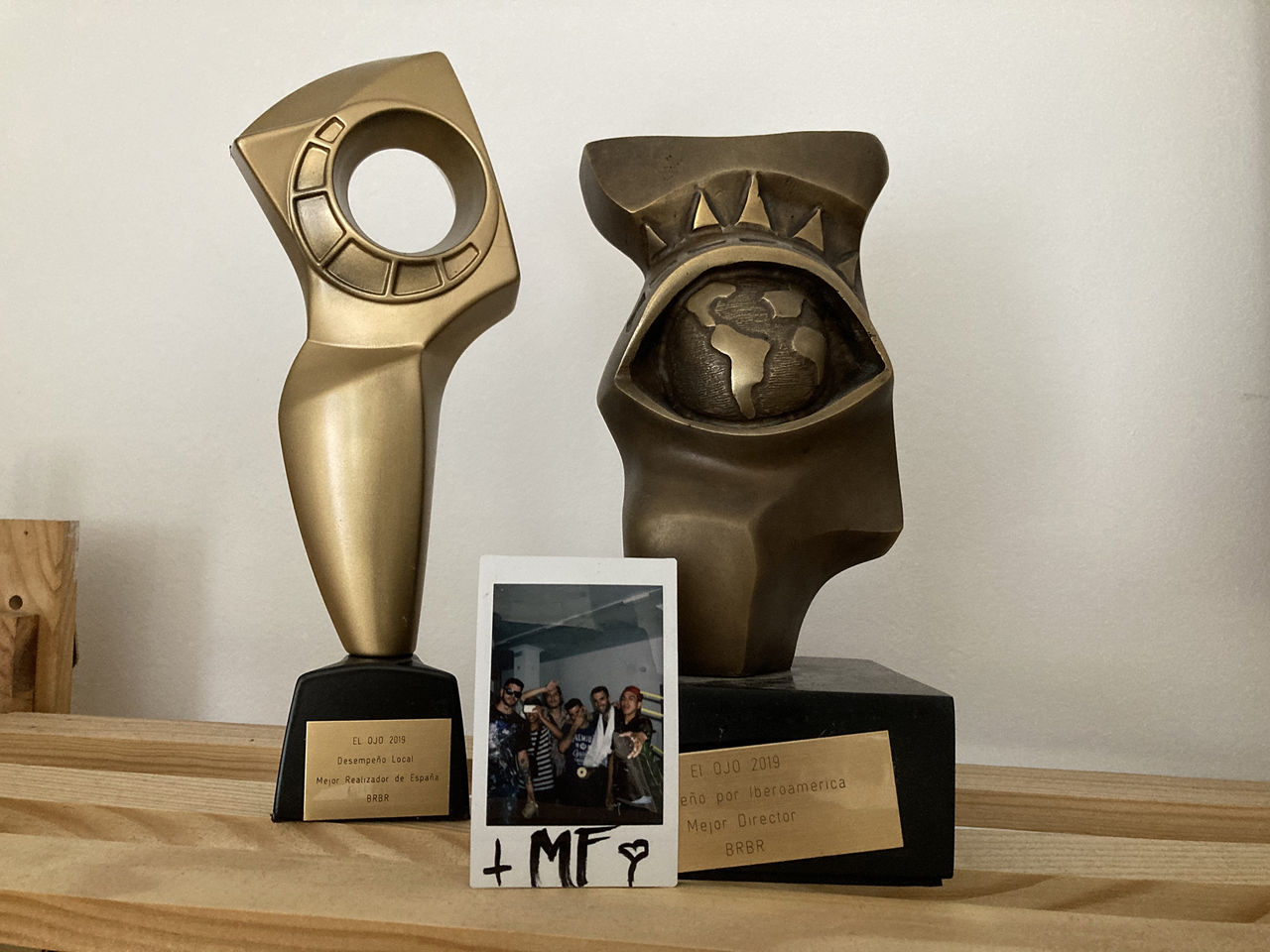 The Two Sides
Two of our trophies from El Ojo, celebrating BRBR as Best Director in Spain, and Best Director in Latin America.
In the centre, an instant photo with some of the guys from La Mala Familia, our feature film in progress, which follows Andresito during the days before and after a trial that could send him and his friends to prison for a fight that had taken place seven years ago.
This concurrence is sort of a recurring constant in our life - that is, the work we do in advertising and on personal projects existing side by side, feeding off each other, shaping a more complex, richer body of work.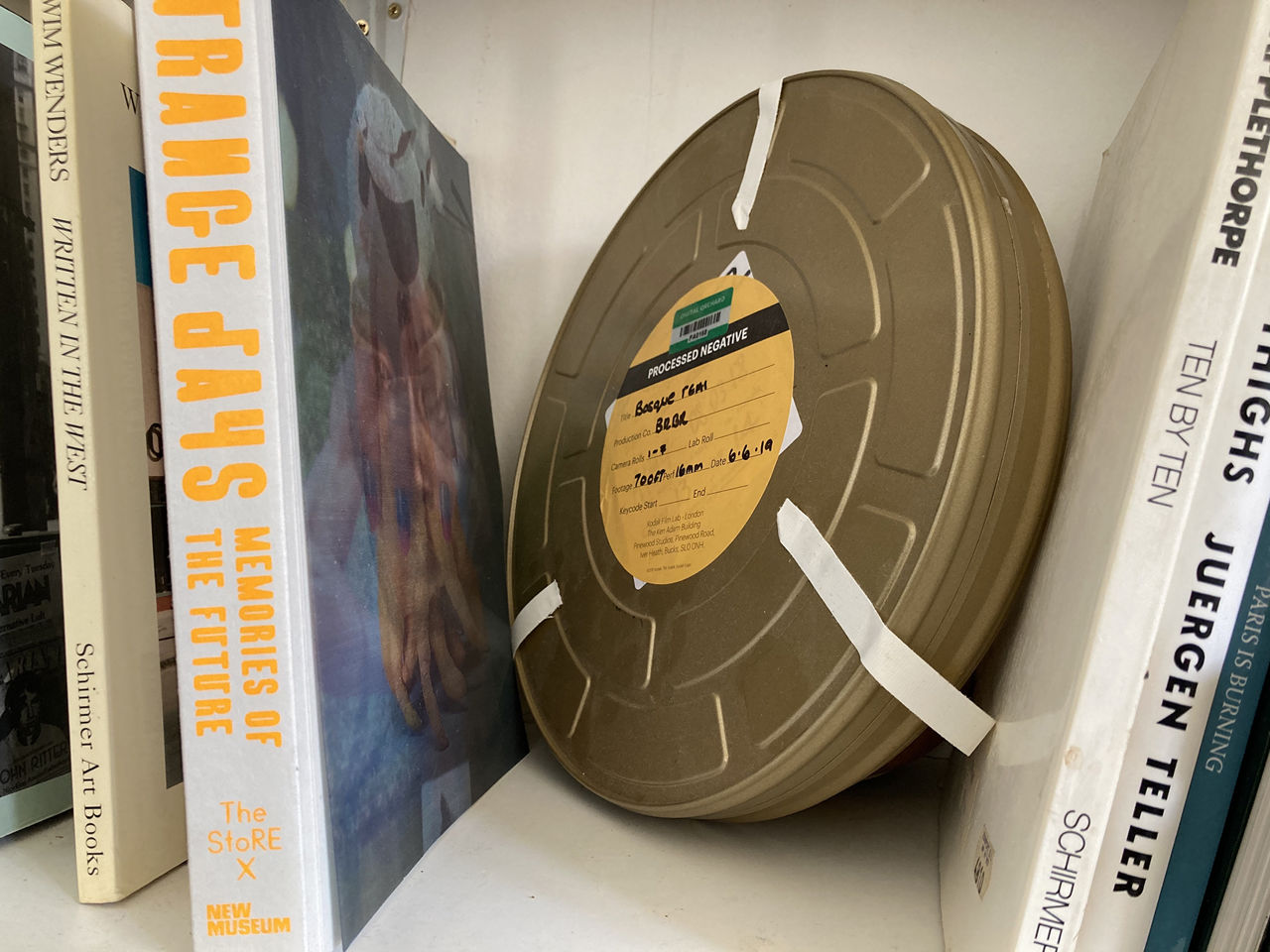 The Reel
The thing that's good about analog film is that it's a physical object.
There's something that stays around.
The physical (and ghostly!) presence of images locked inside the can is an everlasting impulse to keep on creating.
Pictured here is the original spool of Bosque Real, an art-house film we shot in 2019.
We had already moved to London by the time we shot it, so we had it developed here.
Funny story: when we got the processed negative back, they had accidentally switched it and we had ended up with the film of some random person. That person turned out to be our friend, Alvaro Gomez Pidal! Out of every Kodak delivery that week, we somehow wound up with his amazing work, and he received ours.
It was beautifully symbolic.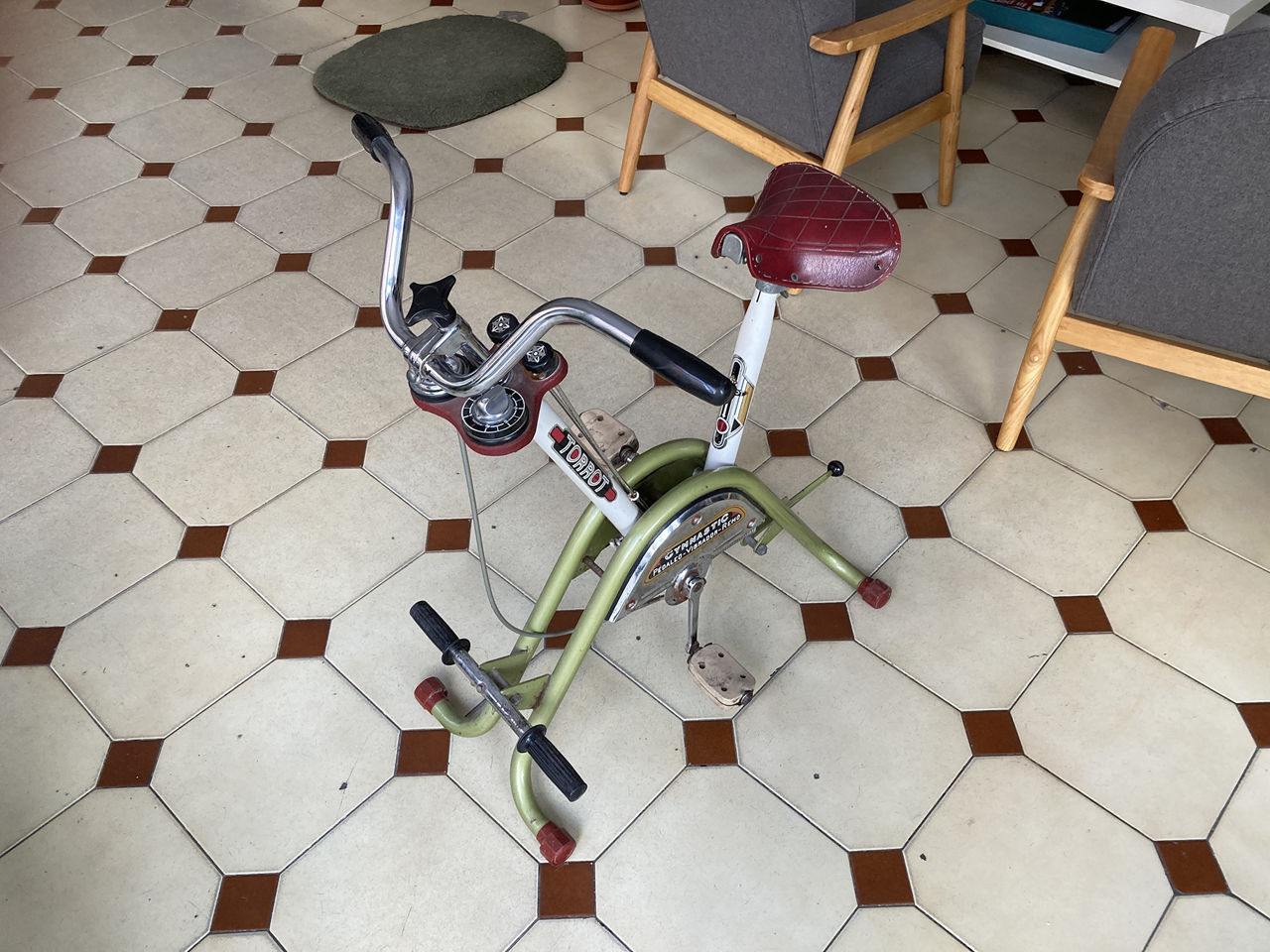 The Antique Excercise
The vintage stationary bike.
What an item!
We found it parked overnight right in front of the door of our old studio, together with lots of items from what seemed to be an old public school (chairs, desks, even a blackboard!).
Deep inside we have this compulsive disorder for hoarding every weird item we find, and we couldn't resist to this bike.
We've brought it with us to every other studio we've been in since.
It's both relaxing, joyful and aesthetic.
We don't use it every day, but it's kind of funny to look at it.