News
Go All In with Allinson's Bread
Lobster launches first TV campaign for Allinson's Bread in over a decade with Go All In With Allinson's.
Lobster has launched Allinson's Bread's first TV commercial in over ten years and introduces the brand's fresh new tagline, Go All In with Allinson's developed by The Playground in collaboration with Lobster as part of a new masterbrand strategic platform refresh.
It marks a significant milestone for Allinson's Bread and signals its commitment to reinvigorating its presence in the market. Allinson's Bread, a prominent brand under the Associated British Foods umbrella, entrusted Lobster with the task of crafting a compelling TV advertisement that would resonate with UK audiences.
Drawing inspiration from Allinson's rich heritage and unwavering dedication to quality, the campaign invites viewers on a captivating visual journey. Directed by James Lovick, it skillfully captures the artistry of sandwich making, showcasing a series of mouthwatering sandwiches being meticulously crafted in reverse. This innovative approach not only captures attention but also emphasises the irresistible taste and freshness of Allinson's Bread.
Unlock full credits and more with a Source + shots membership.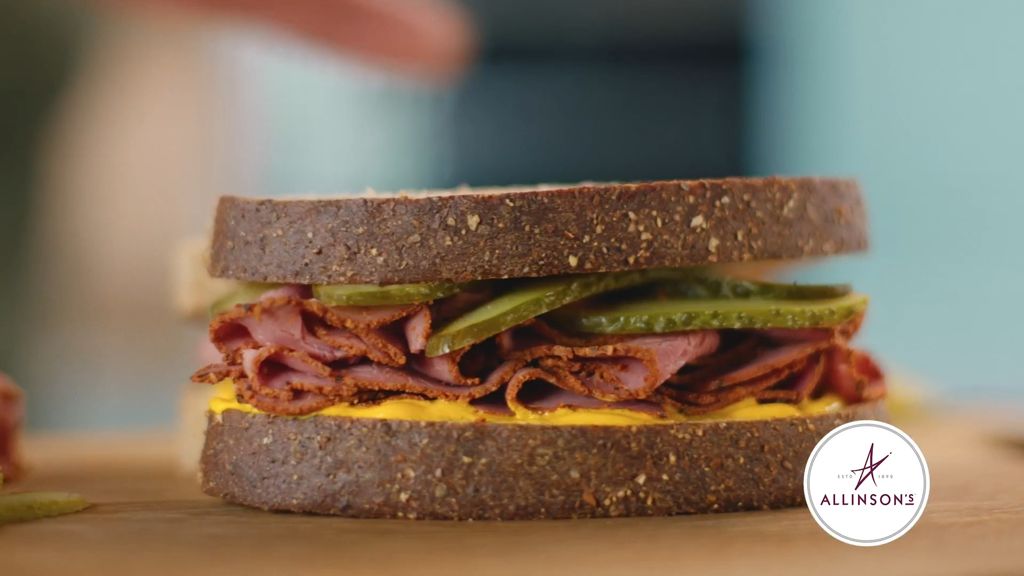 Commenting on the project, Simon McDowell, Executive Creative Producer and Partner at Lobster said: "We were inspired by the challenge of bringing Allinson's Bread back into the spotlight. The collaboration with the wonderful team at Allied Bakeries made the whole process as enjoyable as biting into a freshly made Allinson's sandwich. We couldn't be prouder of the work and we're confident it'll tickle the taste buds of UK audiences."
Elva O'Connor, Brand Manager at Allied Bakeries, adds: "It was a pleasure to work with the team at Lobster on Allinson's Bread. From the get go they were keen to listen and understand our brand and how to best deliver for it. We worked collaboratively which led a great piece of creative that performs well on so metrics"
The TV commercial is running on ITVX and All4 in the UK.