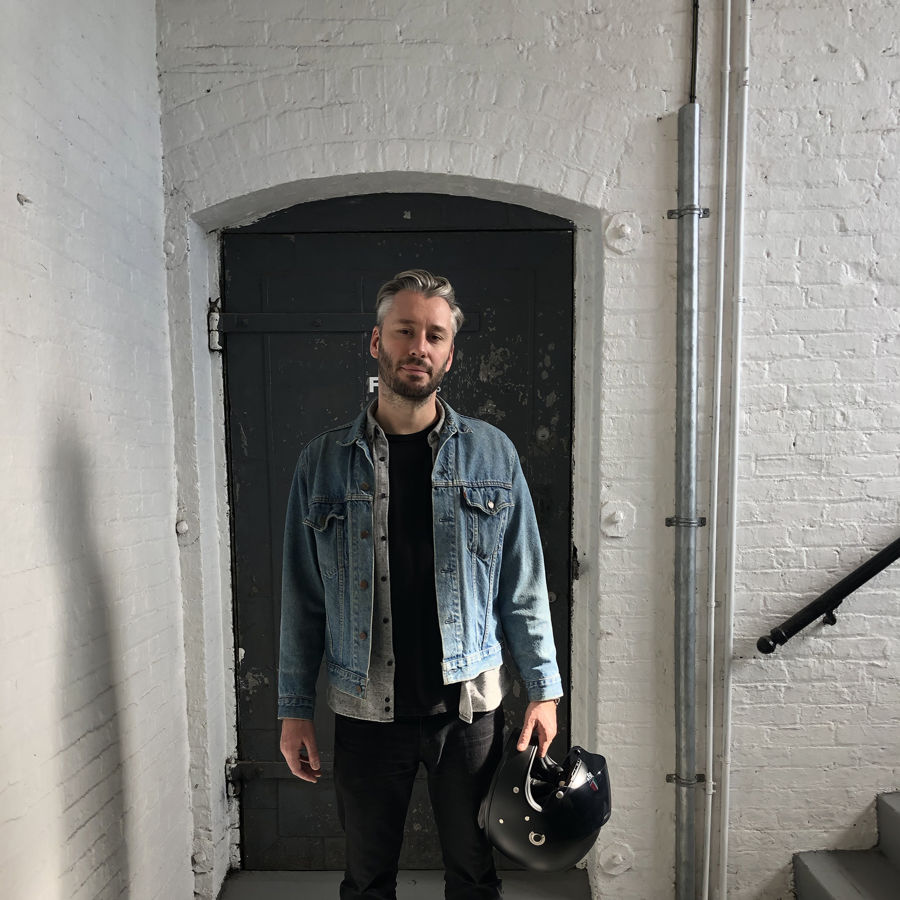 Inspiration
Liam Chapple: A Few Of My Favourite Things
The ECD of Carbon explains his 'weird modern nomadic lifestyle' and delves into the item he keeps around himself (and, more importantly, his truck) to maintain his creative inspiration.
Kicking off 2021's Favourite Things collection is a bit of a change from the (new) norm, as is Liam Chapple, ECD of Carbon, doesn't exactly have a home office... or, indeed, a home.
Deciding in October last year to give up their apartment and travel around the East Coast, Chapple and his girlfriend's 'weird modern nomadic lifestyle' has taken full advantage of the shunning of office space 2020 afforded us.
Despite being constantly on the move, Chapple nonetheless still keeps with him some items that ignite his creativity, including a spot of leather love and a truck inspired by one of time's greatest heroes...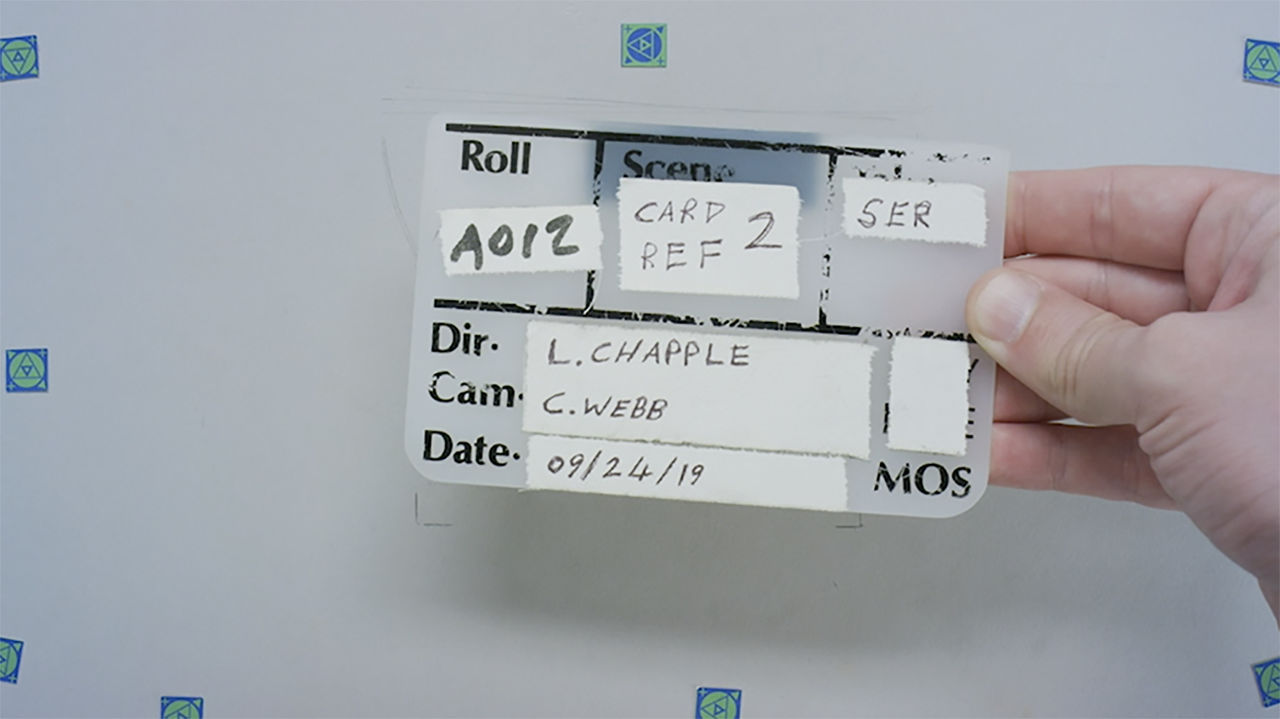 The Memories Of Set
This was a huge deal for me as my first shoot in NY for an iconic brand having just moved to the city from Chicago.
The agency (Ogilvy) were great, and I've stayed friends with the creatives from the project.
We got to play with fun toys - a motion-control arm - stand-in/green screen props and worked with two hand models on a ton of macro choreography.
Unfortunately, the piece never aired due to some unforeseen circumstances, but I still have great memories from the set and the project in general.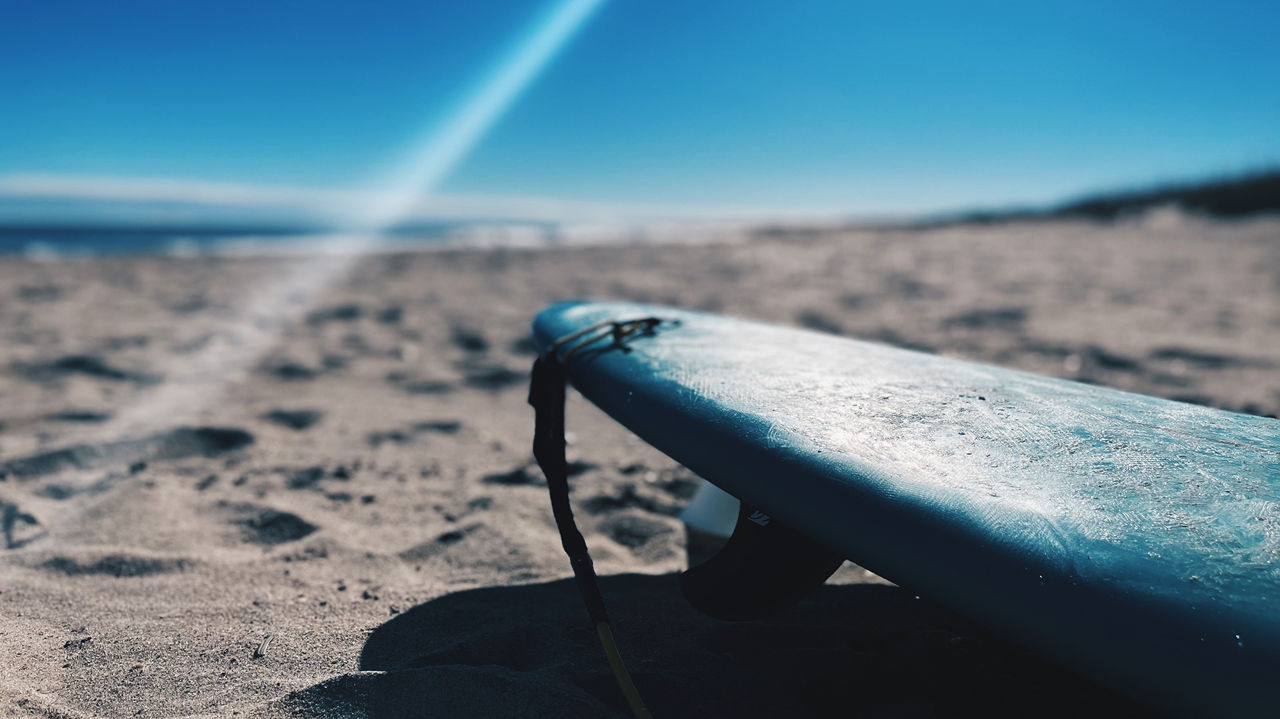 The Surfboard
Pre-work meditation: surfing before work is my new thing.
I'm not typically a morning person and have never been hugely inspired by getting up to go to the gym early.
Since leaving Brooklyn we've been staying in long term rented houses in Hatteras, in the Outer Banks, NC. The dolphins, pelicans, sunrise and occasional messy wave (which I invariably/inevitably fall off) are more than enough to have me out of bed at 6.30. I then drive half an hour, often to Avon Pier, pull on a cold wet suit and paddle out into the foam.
Some of my most inspiring moments that have given me a sense of calm and feeling that it's all worth it have been alone, out in the ocean. One sunset session, in particular, had me laughing and talking to myself and the local wildlife like Willem Defoe in The Lighthouse.
It's been a great way to meet new people, too; my new buddy Charlie is a retired air traffic controller. A great dude, awesome surfer and somebody I'd not have met otherwise.
He kicks my arse to be up and in the water by 7am..!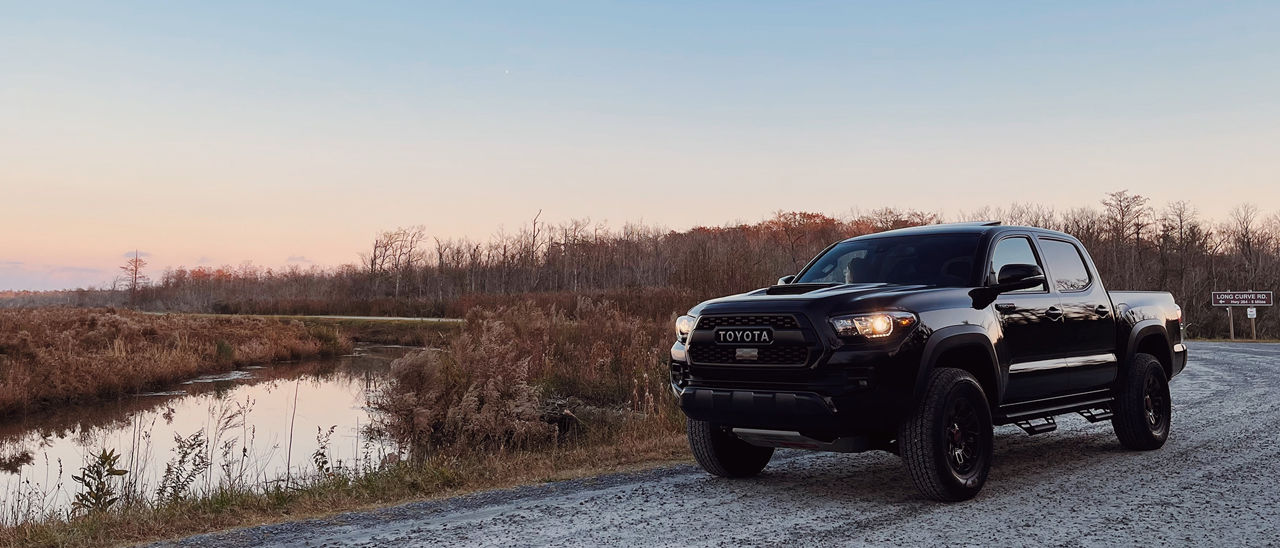 The Truck
My Toyota Tacoma truck allows us to comfortably travel and work remotely.
Hatteras, Asheville, Ohio, next is Florida... not sure where after that.

Like a lot of 80's kids, I was obsessed with Marty McFly's Toyota Tacoma in Back to the Future. Now that we're on the road it just felt like the right time (who cares what parking it in Brooklyn will be like like!?).
It has meant that my girlfriend and I can both comfortably fit in the cab with all of our clothes, toys and tools for work in the back and surfboard on the roof rack.
I didn't really downsize my workspace to travel. Laptop, extra monitor, Wacom, keyboard.
I have everything I need in the truck.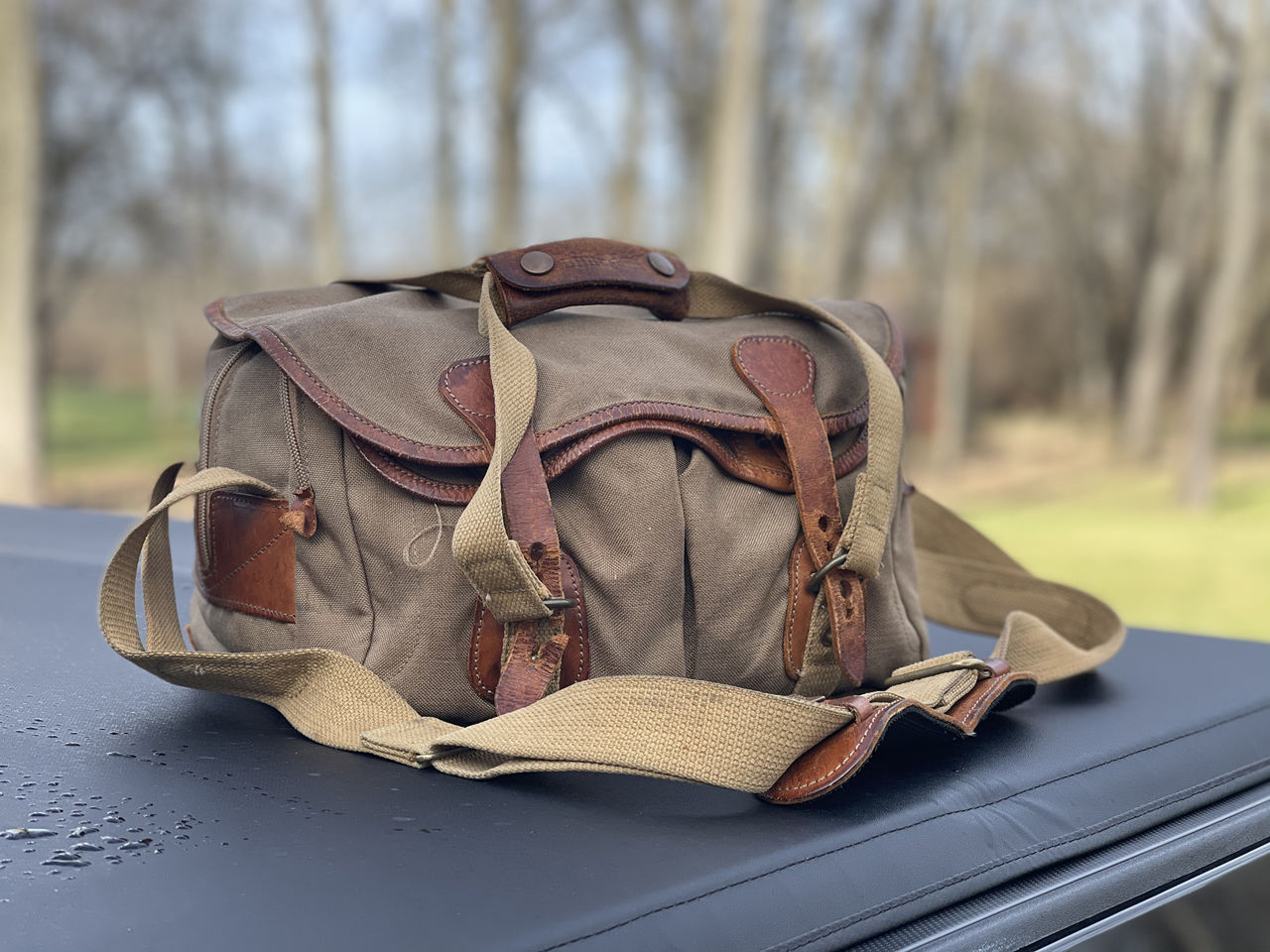 The Camera Bag
Cameras have always been a big part of my day-to-day.
I got into design and image-making through working for my older brother, shooting and retouching shots of jewellery for his shops in London. This introduced me to Photoshop and opened my eyes to this whole world.
I got my first taste of being on-set - something I still love - through VFX supervision, which involves a ton of technical photography of the set, scanning objects, capturing HDRIs for the CG process, and have been lucky enough to work with some really talented and lovely people while directing.
I have a few different cameras I carry around, but honestly tend to use my iPhone as it is always in my pocket and the image quality has become pretty good.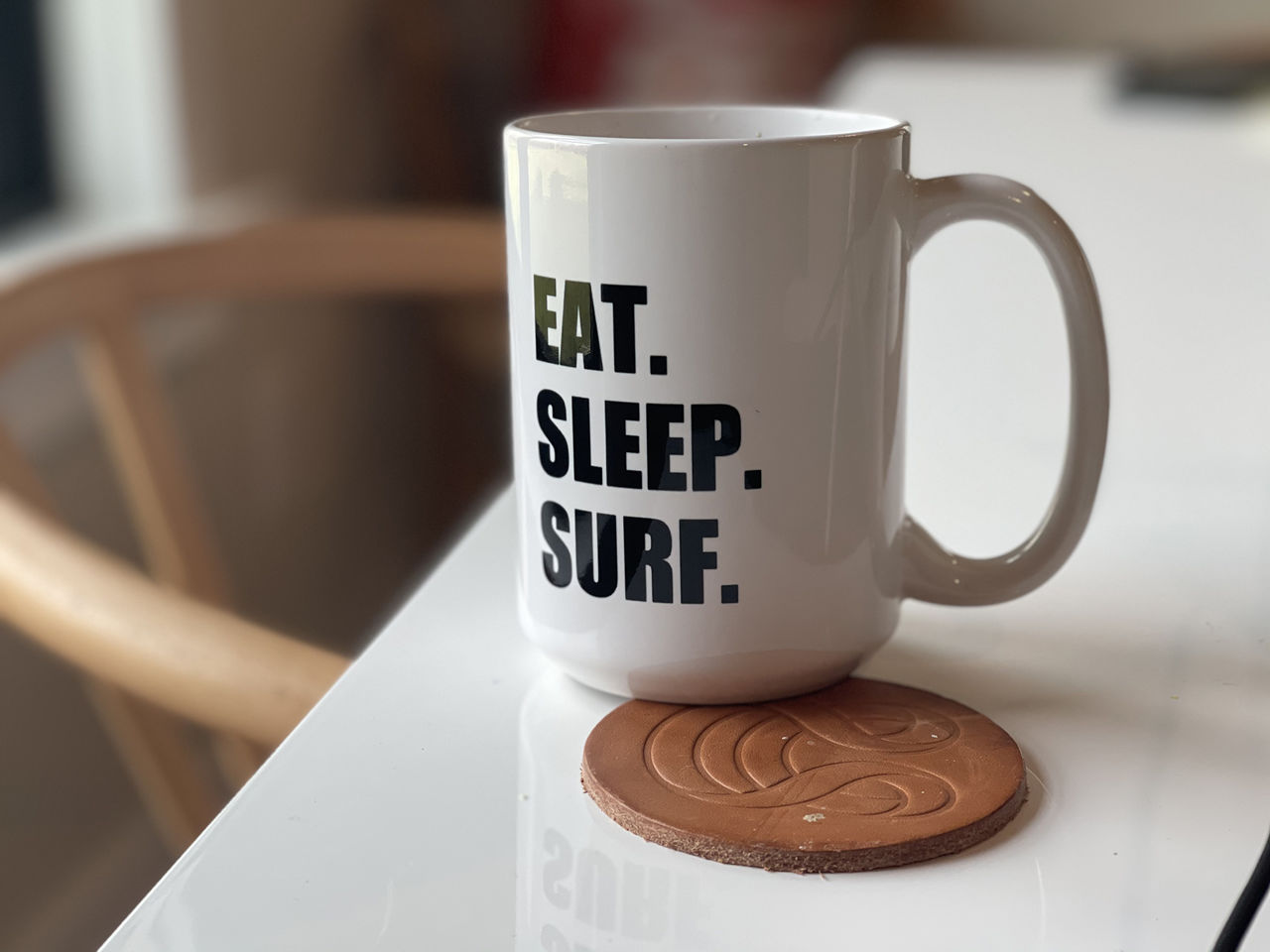 The Carbon Branded Coffee Coaster
This piece is inspired by my leatherworking hobby; I love it because it's crafted by hand using simple tools and beautiful materials.
In a previous life, I got really into making leather goods such as wallets and bags.
It was part of an 'anti-screen time' thing I was going through, trying to make tangible objects with my hands that I could hold, unlike everything else we make on-screen.
I brought a bit of this to Carbon with a round of Christmas gifts for our clients which were branded leather coasters.
Of course, I stole a set for myself and one came with us on our trip.
Coffee is also essential for my process, of course.